Is It True They Negatively Engage? Mixed Method Research of Student Engagement in EFL Online Classrooms
Keywords:
student engagement, negative engagement, EFL, remote learning, online education
Abstract
Background. A leading concern in teaching and learning is how to increase the degree of student engagement in learning. Within the virtual educational environment, student engagement is a real issue facing instructors and teachers. Students in online classrooms are not able to engage in the same manner as in face-to-face settings.
Purpose. This study aims to explore the impact and reception of online education on student engagement in English as a foreign language (EFL) classroom.
Method. This study adopts a mixed-method approach, in order to understand student engagement online. Longitudinal self-report surveys (SRS) filled out by 127 undergraduate students after each class session throughout a four-week period were used to assess their engagement in online language classrooms. Focus-group interview transcriptions were used to triangulate the data and provide further information about student engagement in terms of gender difference, engagement growth over time, and engagement fostering or hindrance factors in virtual learning classrooms.
Results. Analysis showed that students were generally engaged during the weeks with some variances. Cognitive-social learning engagement showed dynamics among students in virtual language classrooms. Factors such as place of engagement and students' choice of device used to access the virtual session were found to influence student engagement in online classroom learning. Male and female students generally showed similar learning engagement in the virtual classes with disparities occurring over the study period.
Conclusion. The study results will be beneficial for researchers, instructors, and policymakers who are interested in understanding student engagement and who seek to improve the teaching experience.
Downloads
Download data is not yet available.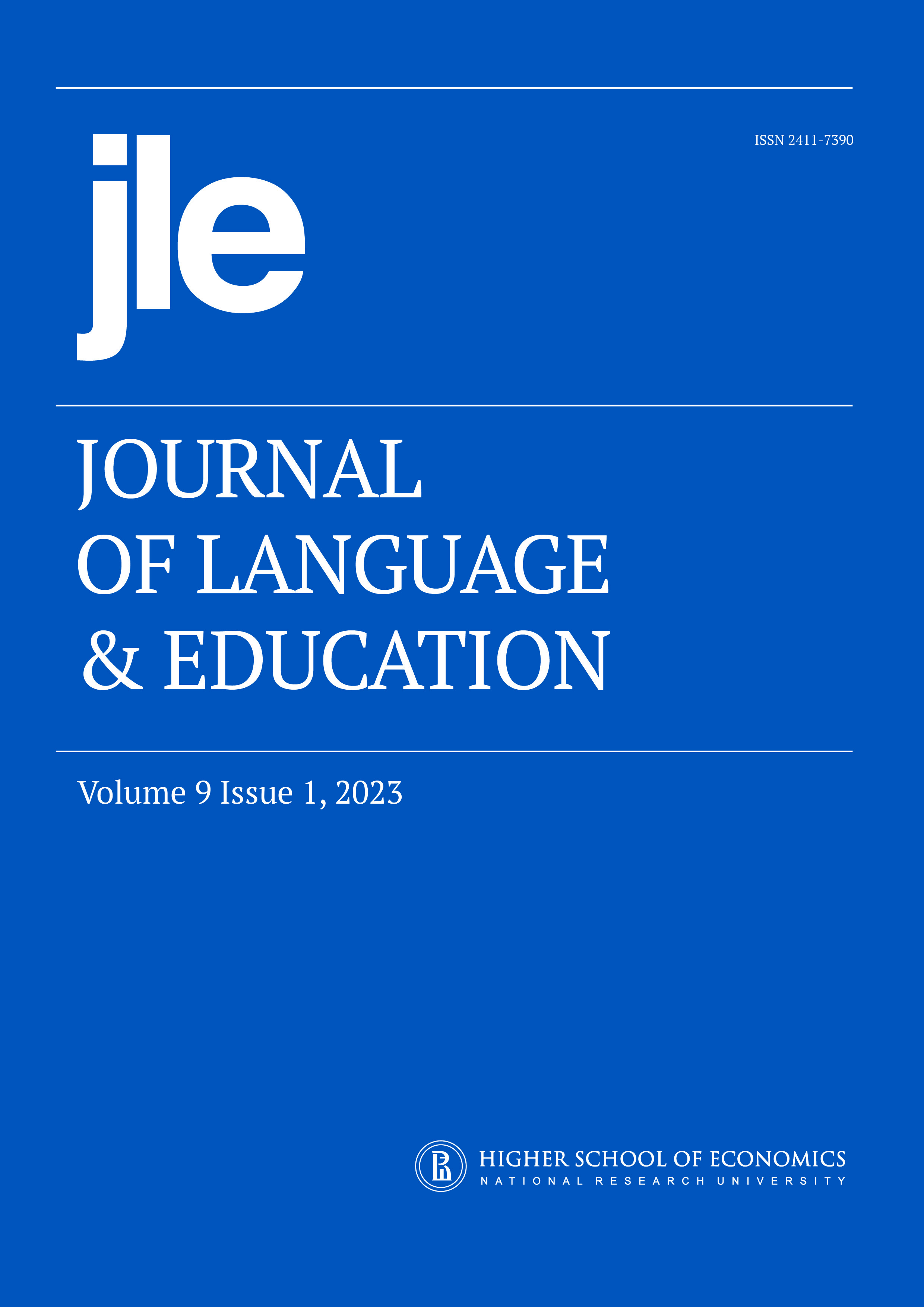 How to Cite
AlzahraniF. (2023). Is It True They Negatively Engage? Mixed Method Research of Student Engagement in EFL Online Classrooms. Journal of Language and Education, 9(1), 41-58. https://doi.org/10.17323/jle.2023.13736
Copyright (c) 2023 National Research University Higher School of Economics
This work is licensed under a Creative Commons Attribution 4.0 International License.
Authors who publish with this journal agree to the Copyright Notice.