Intercultural Competence in the Eyes of State School English Language Teachers in Turkey
Keywords:
english as a foreign language, intercultural competence, interculturally competent language learner, intercultural education, cultural awareness
Abstract
Equipping students with intercultural competence (hereafter IC) is a critical aim of English foreign language classrooms nowadays, and EFL teachers have emerged as essential players for accomplishing this. These teachers should essentially be competent in their intercultural skills so that they can pass these on to their students in order to foster interculturally competent language learners. However, teachers' perceptions regarding IC remain uncertain, particularly in the Turkish context. Thus, before asking teachers to apply methods and strategies so that they can enhance students' IC in the classroom, it is vital that we investigate what they understand about IC. Therefore, this qualitative study aimed to reveal middle and high school teachers' understanding of the IC phenomenon and their description of the characteristics of an interculturally competent foreign language learner and teacher. In addition, teachers' perceptions regarding their own and their learners' IC were also explored in this study. The participants were 30 middle and high school English language teachers teaching at state schools in Turkey. Semi-structured interviews were conducted to collect the data. MAXQDA was exploited in order to analyse the data, primarily to code, categorize, and systematize the findings. The results indicated that the teachers considered IC to be the ability to communicate with people from various cultures effectively, having knowledge about one's own, target, and other cultures, and developing positive attitudes toward other cultures and societies. They also emphasized the inseparability of language and culture and the importance of English as an international language. The teachers also indicated why they viewed themselves and their learners as interculturally competent or incompetent, which could provide insight into where to start intercultural learning and teaching in foreign language classrooms and how to train EFL teachers about different dimensions of IC.
Downloads
Download data is not yet available.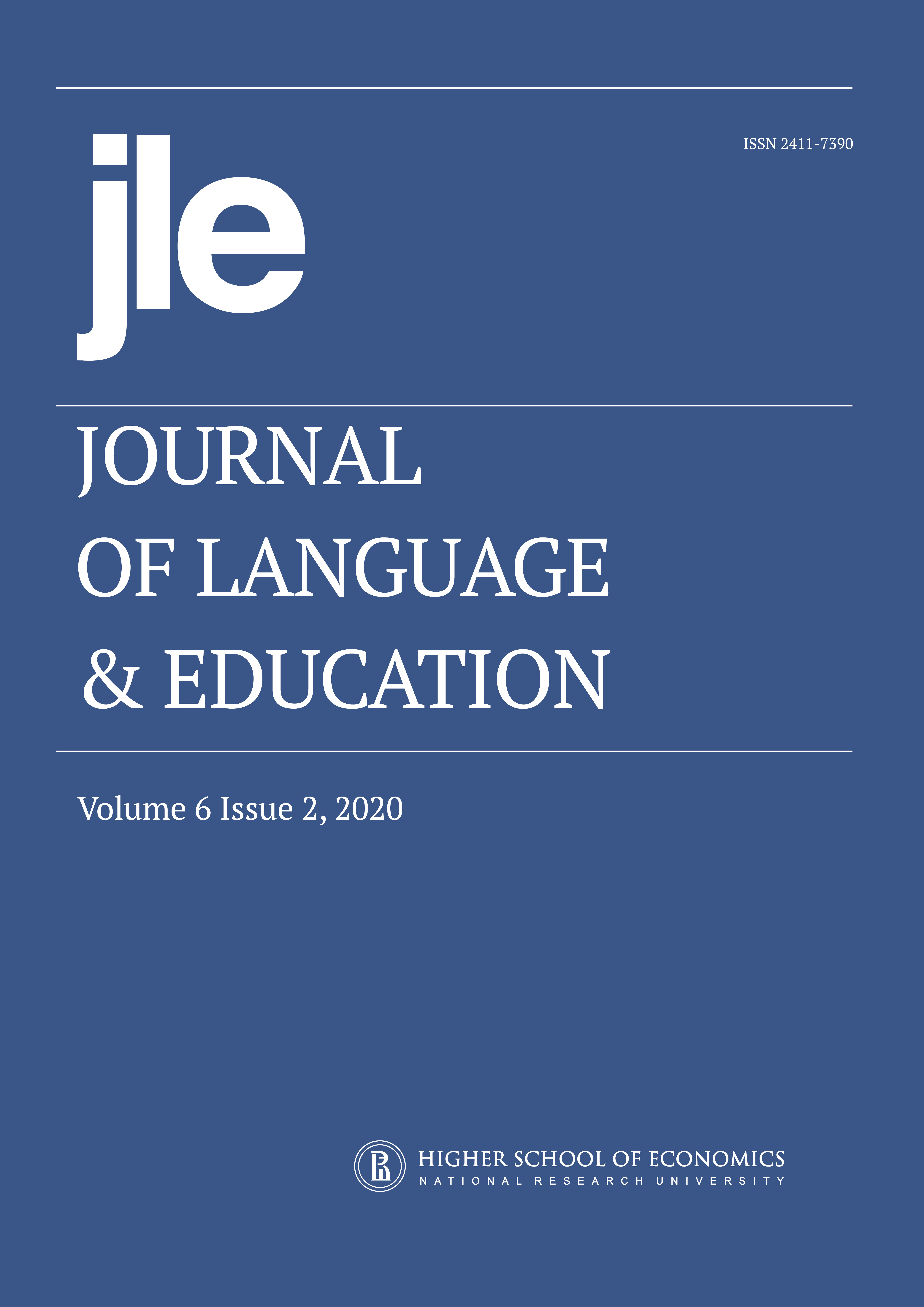 How to Cite
Gedik BalN., & SavasP. (2020). Intercultural Competence in the Eyes of State School English Language Teachers in Turkey. Journal of Language and Education, 6(2), 56-75. https://doi.org/10.17323/jle.2020.10327
Copyright (c) 2020 National Research University Higher School of Economics
This work is licensed under a Creative Commons Attribution 4.0 International License.
Authors who publish with this journal agree to the Copyright Notice.