Learning From Collaborative Teacher Development in an EAP/ESP Context
Elena Velikaya

National Research University Higher School of Economics
Keywords:
ollaborative teacher development, EAP/ESP, self-observation, peer observation, peer-coaching, teaching journal, professionalism
Abstract
'Collaborative teacher development is an increasingly common kind of teacher development found in a wide range of language teaching contexts'. Teachers can collaborate with other teachers in writing materials, books, doing research, and analysing observed lessons. Even the format and the content of a teaching journal can be developed in cooperation with other colleagues. The article reports on collaborative teacher development of English language teachers at the National Research University Higher School of Economics (NRU HSE) in Moscow, Russia. The study used a survey to investigate needs for teacher development at NRU HSE. Findings reveal that not all teachers practise self-observation; many teachers believe that feedback must be personal; the majority of teachers find peer observation subjective; almost all teachers have teaching journals but their understanding of what a teaching journal is seems to be erroneous. These results indicate that without a clear understanding of the listed above issues and their implementation in a given context professional development can hardly be possible. The author analyses the results of this research and makes suggestions about teacher development as a continuous and collaborative process.  
This article is published under the Creative Commons Attribution 4.0 International License
.
Downloads
Download data is not yet available.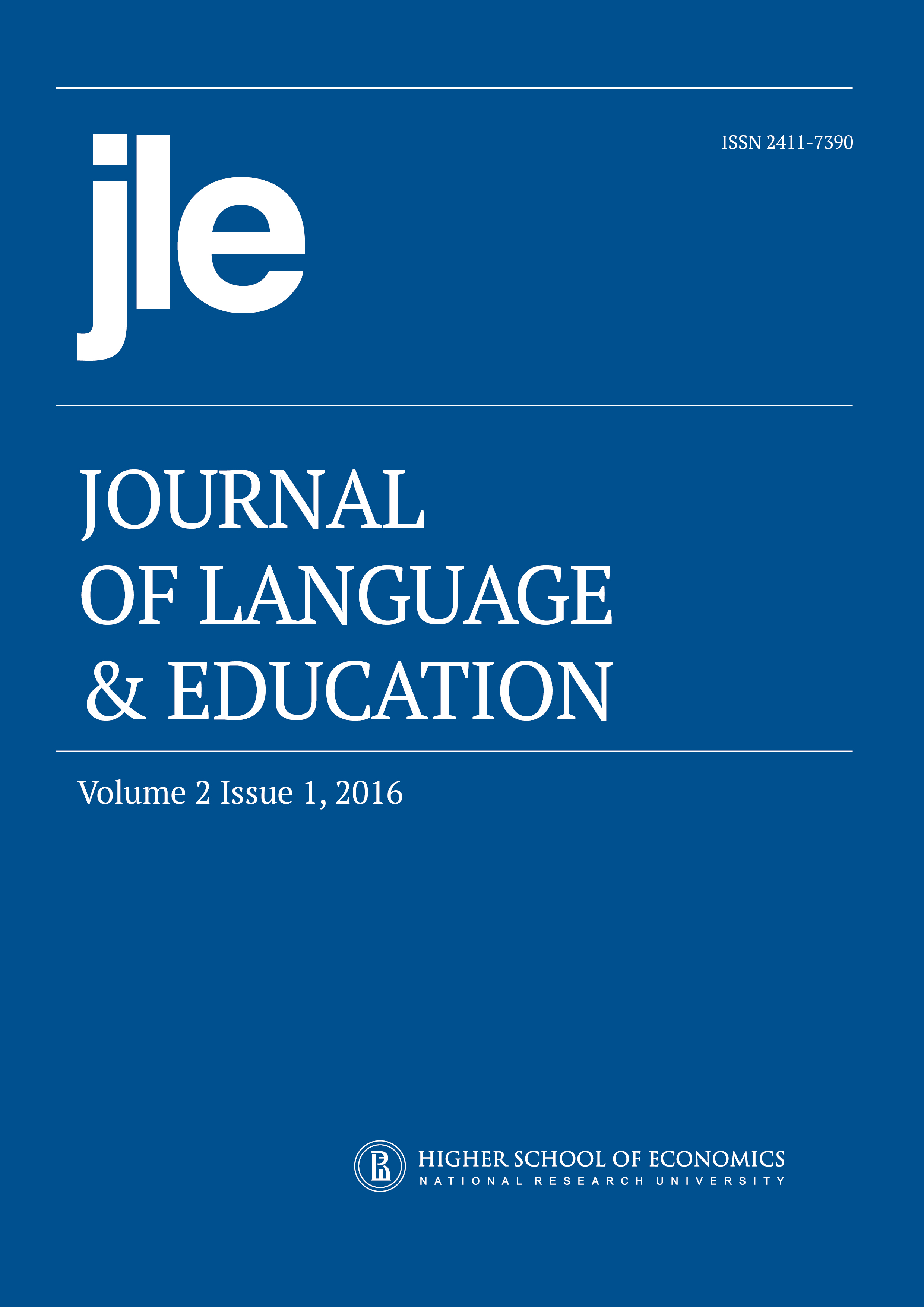 How to Cite
Velikaya, E. (2016). Learning From Collaborative Teacher Development in an EAP/ESP Context. Journal of Language and Education, 2(1), 72-78. https://doi.org/10.17323/2411-7390-2016-2-1-72-78