The Modern Educational Domain: Prerequisites and Prospects for Individual Learning Path Development
Katerina Stepanenko

Plekhanov Russian University of Economics

Liya Torosyan

Plekhanov Russian University of Economics
Keywords:
student-centered educational paradigm, individual learning path, individual study route, computer support, pedagogical support, project learning technology, educational domain
Abstract
This article considers the prerequisites and perspectives of individual learning path (ILP) development in the framework of a student-centered educational paradigm; it defines the rationale of ILP and examines the introduction of project learning technology (PLT) into ILP modeling in higher educational institutions. We claim that identification of students' individual features and compliance with their requirements becomes feasible via the integration of project learning technology into the educational process with relevant pedagogical and computer support. The special emphasis is put on the idea that ILP framing is aimed at enhancing students' autonomy and responsibility for their education, fostering cooperation skills in a close dialogue with other participants in out-of-class projects and teachers. In this scenario an individualized approach is to be implemented in a harmonious solidarity with principles of cooperation and collaboration.
To verify the above-mentioned ideas we conducted an experiment based on cognitive, diagnostic and empirical methods. Two groups of students participated in our research project at the Plekhanov Russian University of Economics in September – November 2015. They are second-year undergraduate students majoring in Economics and studying English as a second language. We designed individual study routes (ISR) for each student and handed them out. The ISR contained progress steps of the project, a set of assignments and deadlines for project submission. The students were provided with opportunity to play an active role devising and altering an ISR.
Research findings show that ILP modeling boosts student's motivation to learn English as a second language, enables students' reflexive skills, identifies their individual features while simultaneously developing cooperation and collaboration skills.
Downloads
Download data is not yet available.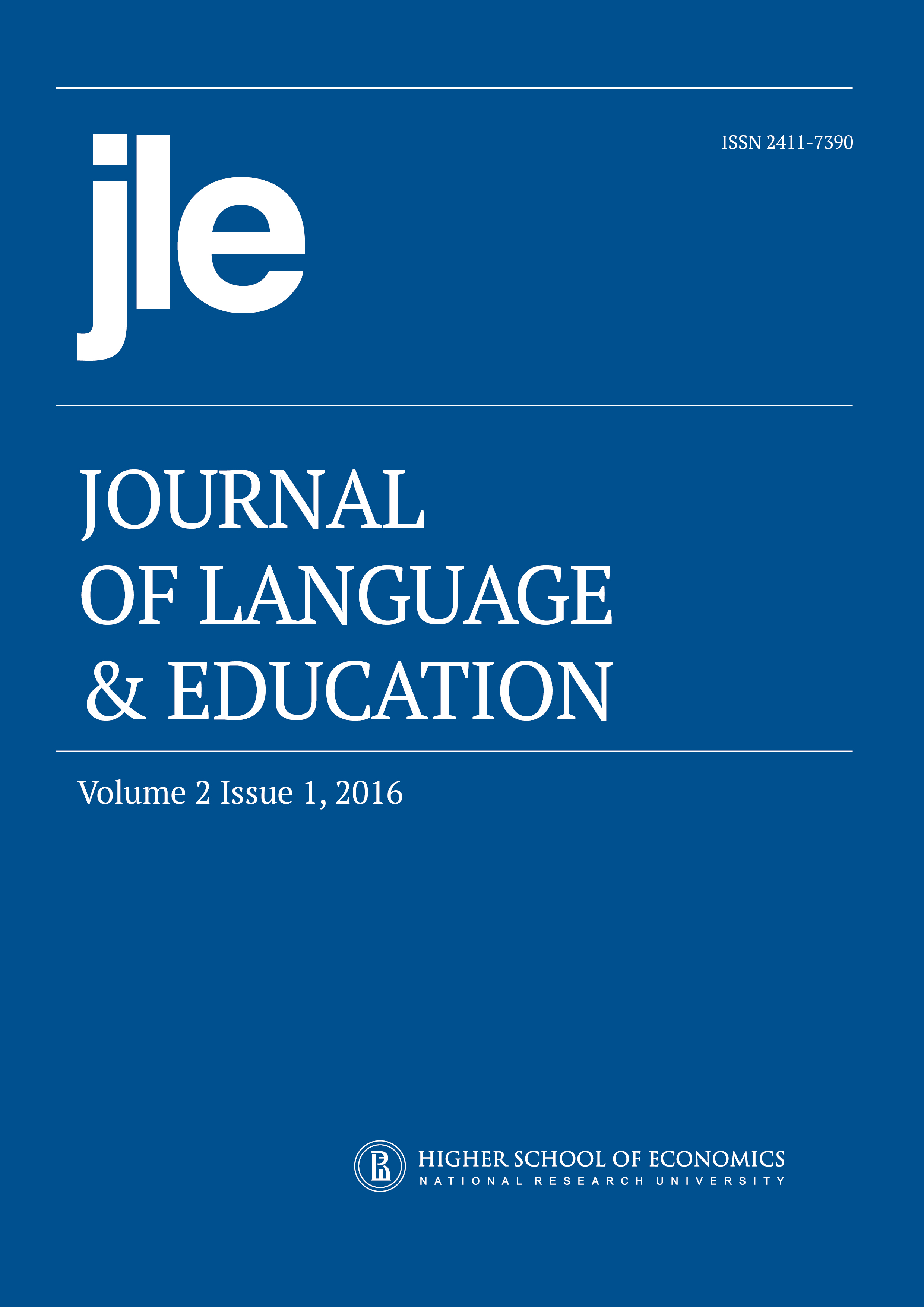 How to Cite
Stepanenko, K., & Torosyan, L. (2016). The Modern Educational Domain: Prerequisites and Prospects for Individual Learning Path Development. Journal of Language and Education, 2(1), 39-47. https://doi.org/10.17323/2411-7390-2016-2-1-39-47
Copyright (c) 2016 National Research University Higher School of Economics
This work is licensed under a Creative Commons Attribution 4.0 International License.
Authors who publish with this journal agree to the Copyright Notice.