ESP in Polish Tertiary Language Courses – in Search of Definition
Agnieszka Dzięcioł-Pędich

University of Białystok 
Keywords:
ESP syllabi, tertiary education, ministerial and faculty documents, definition of ESP, economics and management
Abstract
In the Polish educational system it is mainly institutions of higher education that conduct English for Specific Purpose (ESP) courses, partly because of the regulations of the Ministry of Science and Higher Education, which stipulate that a B.A. graduate should know a foreign language at least at the B2 level of CEFR and its specialized variety1. This article presents an analysis of Polish ministerial and faculty documents such as ministerial teaching standards and faculty learning outcomes that influence the teaching of ESP at tertiary level in Poland. It also presents an analysis of ESP syllabi from eight higher education institutions published at Internet websites of faculties of economics and management. The aim of the analysis was to see how ministerial and faculty documents define ESP and what type of ESP students of economics and management learn and what are the main course materials for syllabus design for students of economics, management and their various specializations. All the documents and syllabi were subject to qualitative analysis which showed that neither teaching standards nor faculty learning outcomes provide a clear indication of what language for professional or specific purposes is supposed to be. Furthermore, it showed that while teaching students of economics and management, language teachers reach for business English course books which offer a general set of topics and skills, and use one and the same course books with students of different specialties. This shows that the lack of clear guidelines from the Ministry of Science and Higher Education makes it difficult for teachers to provide ESP courses beyond a certain level of generality.
Downloads
Download data is not yet available.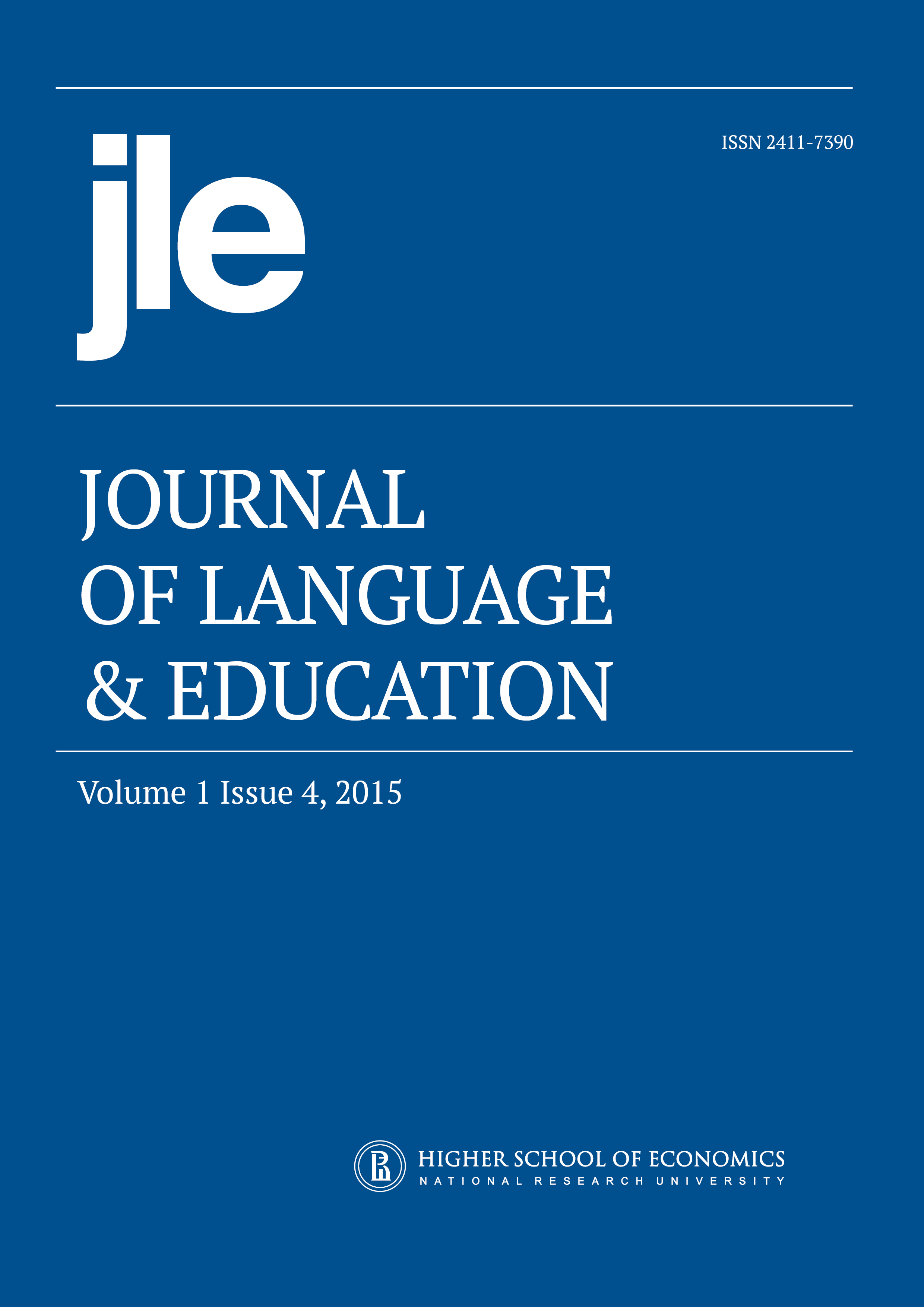 How to Cite
Dzięcioł-Pędich, A. (2015). ESP in Polish Tertiary Language Courses – in Search of Definition. Journal of Language and Education, 1(4), 6-14. https://doi.org/10.17323/2411-7390-2015-1-4-6-14
Copyright (c) 2015 National Research University Higher School of Economics
This work is licensed under a Creative Commons Attribution 4.0 International License.
Authors who publish with this journal agree to the Copyright Notice.