Relative and Conditional Clause Constructions in Ìyàgbà Dialect
Akintoye Oluwole Samuel

Ekiti State University
Keywords:
Relative Clause, Standard Yoruba, Dialects, Scholars, Conditional Clause
Abstract
Relative Clause has been discussed as a subordinate clause used to qualify a noun. It narrows down the meaning of the noun it qualifies. A relative clause marker tí is inserted to accomplish the noun qualified having coded in the sentence initially in Yoruba language  on the one hand. On the other hand, a conditional clause in Yoruba language is introduced with tí-clause by coding it in the sentence initially as well.  The paper focuses on relative clause and conditional clause constructions in the Ìyàgbà dialect of Yoruba; a regional dialect in the north-east Yoruba. The author observes that though there are many scholarly works on the relative and conditional clause constructions in the Yoruba language, attention has not been paid to the relative and conditional clause constructions in the dialects of Yoruba. The data were collected from the informants from these dialect communities who reside in these communities and speak the dialects fluently, and the literature materials on these topics. The data presentation shall be based on descriptive analysis.  Findings reveal that relative clause markers in the Ìyàgbà dialect are in complementary distribution; they occur in an exclusive environment. Apart from that, conditional clause markers are not attested in the dialect.
Downloads
Download data is not yet available.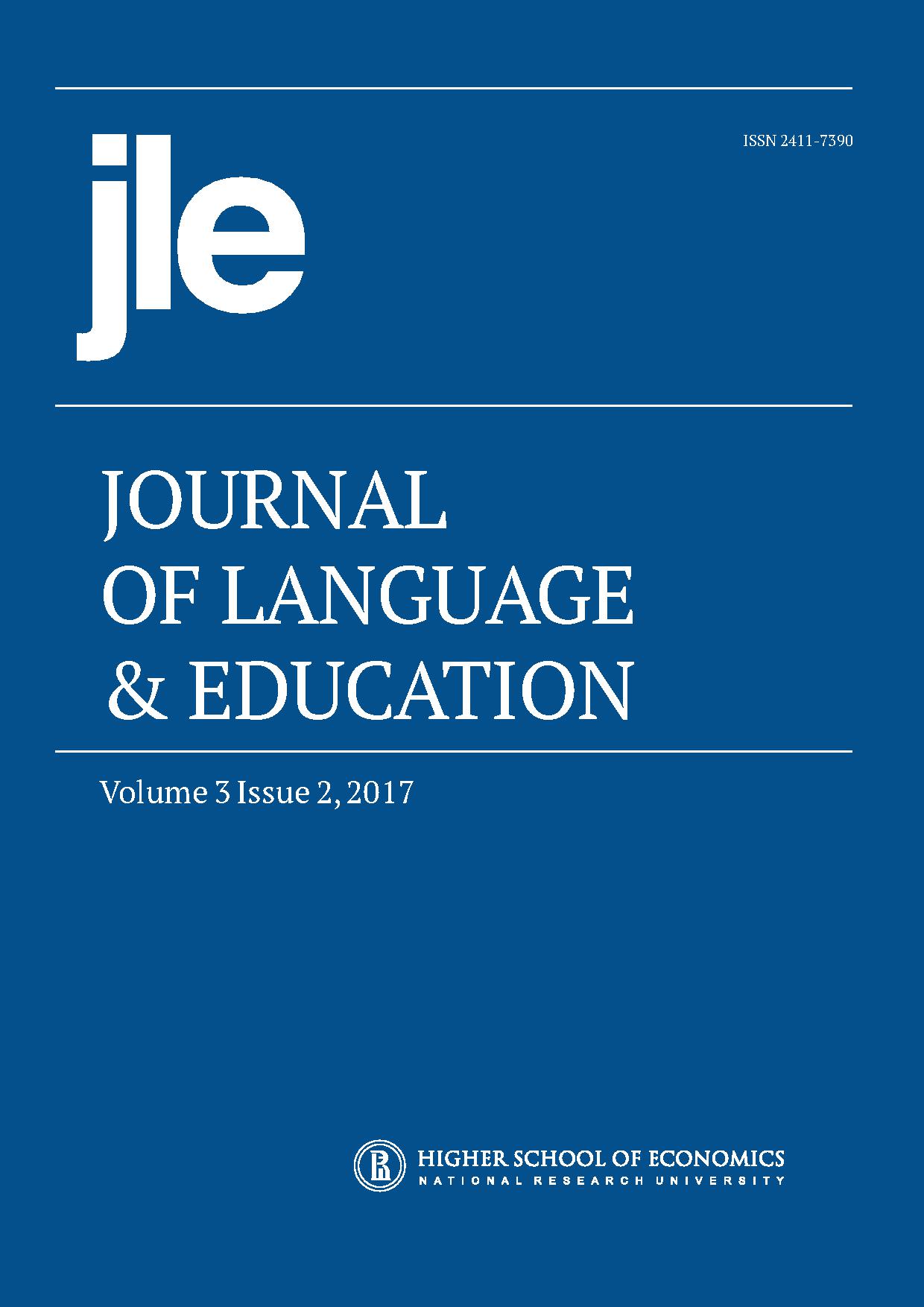 How to Cite
Oluwole Samuel, A. (2017). Relative and Conditional Clause Constructions in Ìyàgbà Dialect. Journal of Language and Education, 3(2), 14-18. https://doi.org/10.17323/2411-7390-2017-3-2-14-18
Copyright (c) 2017 National Research University Higher School of Economics
This work is licensed under a Creative Commons Attribution 4.0 International License.
Authors who publish with this journal agree to the Copyright Notice.