Displacement and Overall Conflictual Relations (OCR) as Patterns to Instantiate Academic Conflict in Major Applied Linguistics Textbooks
Babak Majidzadeh

Faculty of Letters and Humanities, Shahid Chamran University of Ahvaz, Ahvaz, IRAN

A. Majid Hayati

Faculty of Letters and Humanities, Shahid Chamran University of Ahvaz, Ahvaz, IRAN
Keywords:
Academic Conflict, Overall Conflictual Relations, Displacement, knowledge construction, Appraisal theory
Abstract
Following Giannoni's classification of the rhetorical strategies for overt (rather than covert) negative evaluation, the current study aimed to investigate lexico-grammatical structures to instantiate Overall Conflictual Relations and Displacement as two major rhetorical strategies to realize Academic Conflict in two distinct corpora of textbooks in applied  linguistics specifically taught at MA and PhD levels. Adopting a Mixed-Methods Approach, the study revealed the various lexico-grammatical items that were frequently used to instantiate Displacement and Overall Conflictual Relations. Qualitatively, the emerging patterns and the functions they served were delineated. At the quantitative stage of the approach, the corresponding distributions of the emerging patterns were investigated and recorded. This corpus-based study also found that the two corpora utilized resources for expression of Overall Conflictual Relations with an almost similar distribution; however, there was a statistically significant difference between the MA versus PhD textbooks concerning the use of Displacement. The study found the important functions of the strategies as the ways to put two ideas in opposition to later take side with one at the expense of discarding the other. The study also found that the strategies were among the prominent incentives to construct knowledge in the field.
Downloads
Download data is not yet available.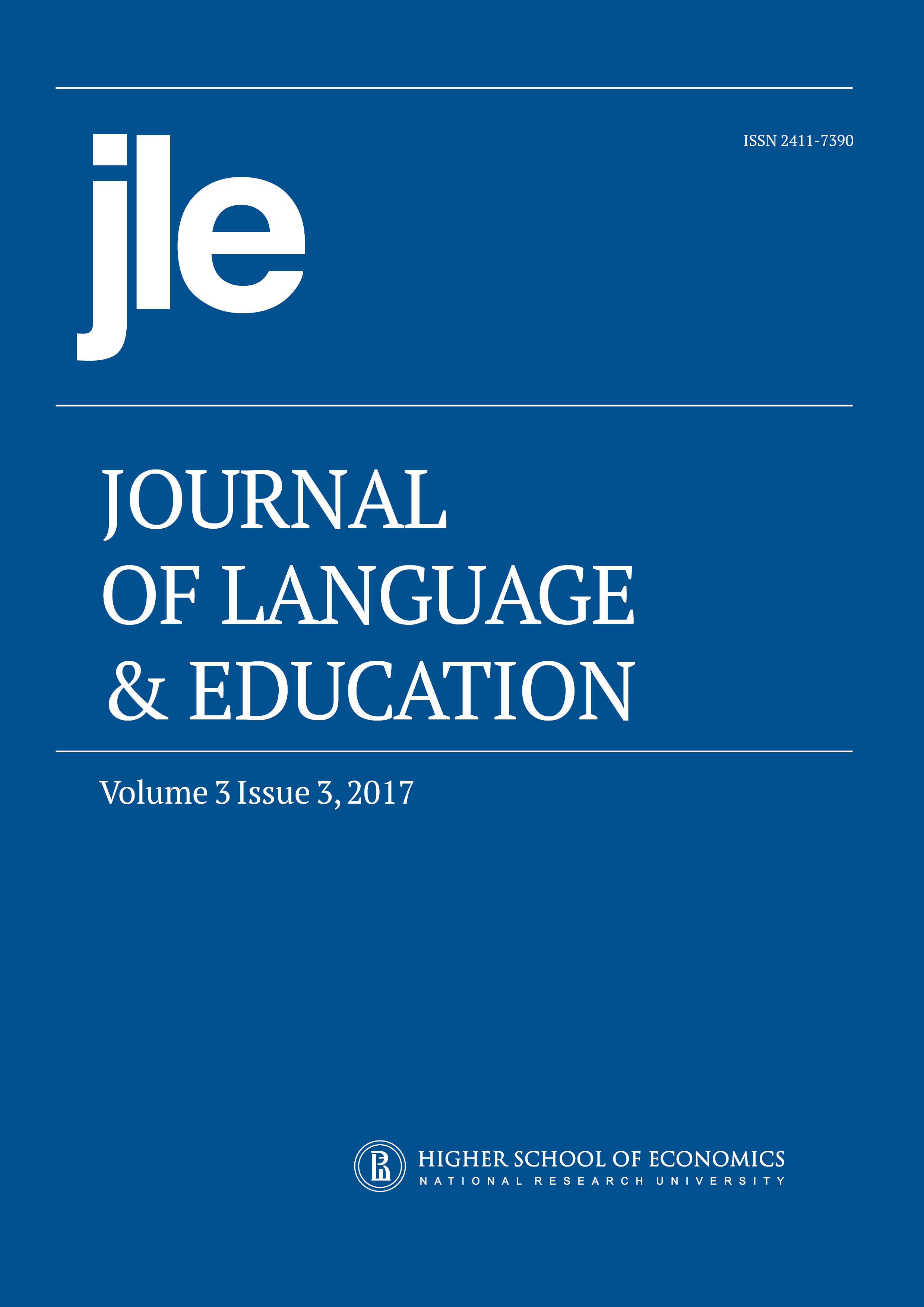 How to Cite
Majidzadeh, B., & Hayati, A. M. (2017). Displacement and Overall Conflictual Relations (OCR) as Patterns to Instantiate Academic Conflict in Major Applied Linguistics Textbooks. Journal of Language and Education, 3(3), 68-88. https://doi.org/10.17323/2411-7390-2017-3-3-68-88
Section
Research Articles