Corpus Linguistics for Vocabulary: A guide for Research by Paweł Szudarsk. Routledge Publications 2018. 239 pp. ISBN: 978-1-138-18721-4
Downloads
Download data is not yet available.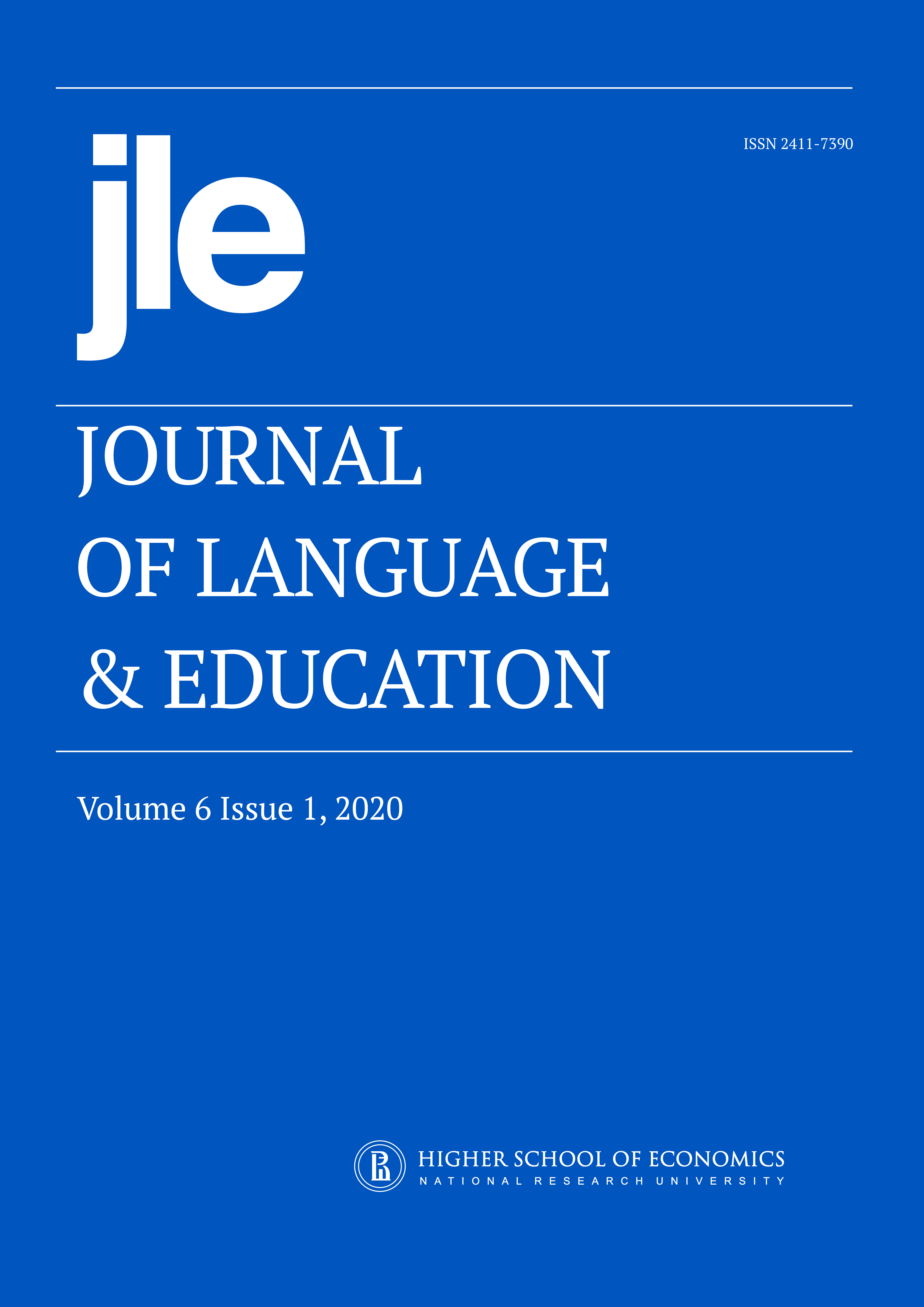 How to Cite
Pahlevansadegh , V., & Vasheghani Farahani, M. (2020). Corpus Linguistics for Vocabulary: A guide for Research by Paweł Szudarsk. Routledge Publications 2018. 239 pp. ISBN: 978-1-138-18721-4. Journal of Language and Education, 6(1), 189-192. https://doi.org/10.17323/jle.2020.10554
Copyright (c) 2020 National Research University Higher School of Economics
This work is licensed under a Creative Commons Attribution 4.0 International License.
Authors who publish with this journal agree to the Copyright Notice.