A Study of Agriculture Students' Attitudes towards English Language: A Case Study
Kifayatullah Khan

The University of Agriculture, Peshawar, Pakistan

Yousaf Hayat

The University of Agriculture, Peshawar, Pakistan

Syed Munir Ahmad

University of Peshawar, Pakistan

Wasal Khan

Sarhad University of Science & Information Technology, Peshawar, Pakistan
Keywords:
Agriculture students' attitudes, English language skills, student attitudes, case study, mixed-methods, questionnaire, interviews
Abstract
Background: Like other professional institutions i.e., medical, law and engineering, at the University of Agriculture, Peshawar, all the core subjects are taught through English and all the exams (both oral and written) are conducted in English; hence, proficiency in English is an essential need of every student. As a majority of the agriculture students perform poorly in the core subjects due to their weakness in the English language, therefore, this study was undertaken to explore the attitudes of agriculture students towards the English language and its four skills i.e., listening, speaking, reading and writing.
Purpose: The main goal of the study was to investigate the Agriculture students' attitude towards the English language and its basic skills. Moreover, the present study is also an attempt to unearth the differences, if any, in the attitudes of the male and female students towards English.
Method: This study employed a mixed-methods approach to address the research questions. To obtain valid and reliable results, the researcher considered application of both the quantitative and qualitative approaches to be very appropriate for the collection and analysis of data for the present study. The quantitative data were collected by means of a five-point Likert scale questionnaire with 30 closed items and was analyzed using SPSS version 20.0. The qualitative data were collected through semi-structured interviews from 30 purposively selected students and were analyzed using thematic analysis.
Conclusion: The findings revealed that the agriculture students had positive attitudes towards the English language and its four skills. The study also highlighted that there was no statistically significant difference in the attitudes of students by their gender; however, the female students displayed slightly more positive attitudes towards English as compared to their male counterparts. A majority of the students regarded writing in English as a hard task. However, most students desired achieving high proficiency in all the four skills of English language.
Downloads
Download data is not yet available.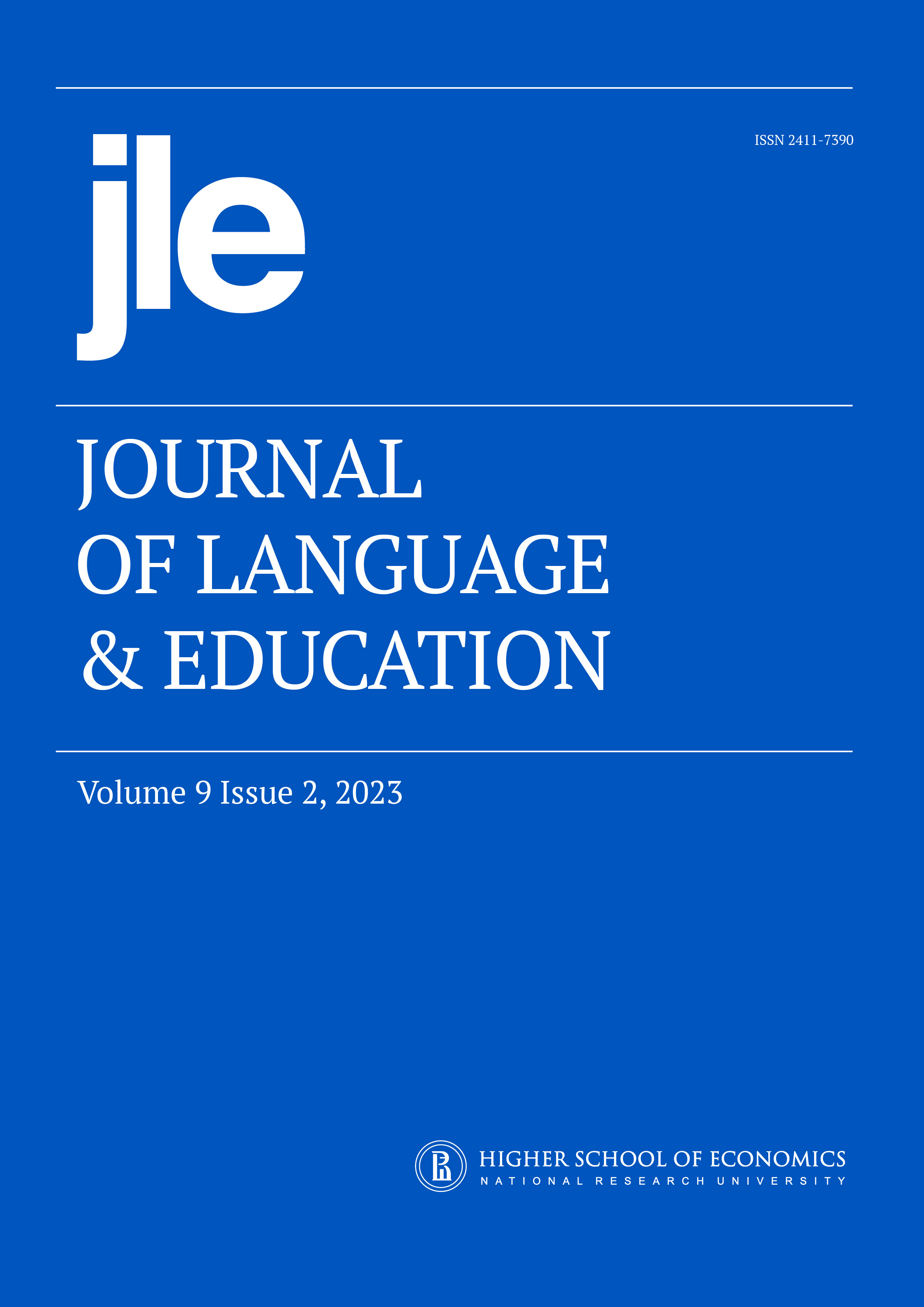 How to Cite
KhanK., HayatY., AhmadS. M., & KhanW. (2023). A Study of Agriculture Students' Attitudes towards English Language: A Case Study. Journal of Language and Education, 9(2), 118-132. https://doi.org/10.17323/jle.2023.11927
Copyright (c) 2023 National Research University Higher School of Economics
This work is licensed under a Creative Commons Attribution 4.0 International License.
Authors who publish with this journal agree to the Copyright Notice.