The Effectiveness Data-Driven Vocabulary Learning: Hands-on Concordancing through a Pedagogical Corpus
Keywords:
corpus-based instruction, data-driven learning (DDL), concordance lines, vocabulary learning, pedagogical corpus
Abstract
Introduction: Although extensive studies have been carried out on the effectiveness of corpora on teaching vocabulary, the exploration of whether learners can benefit from a pedagogical corpus, particularly regarding hands-on engagement by lower-level learners, has received little attention.
Purpose: To address this gap in the literature, this study sets out to explore the effectiveness of Data-Driven Learning (DDL) in enhancing the vocabulary acquisition of EFL students at a state university in Turkey through a pedagogical corpus.
Method: The quasi-experimental study employed a mixed-method research design, in which both quantitative and qualitative data were gathered through vocabulary tests, student questionnaires, and semi-structured interviews. Fifty-eight low-level students with an average age of 19 served as participants. The experimental group made use of hands-on concordancing while the control group received conventional course book-based instruction to learn the target words.
Results: The results indicate that pedagogical corpora have significant potential in facilitating vocabulary learning of low-level learners. The vocabulary tests revealed that the students who practiced with DDL outperformed the students who received traditional vocabulary instruction in both the post-test and the delayed post-test. The findings from student questionnaires, and semi-structured interviews also denoted that the participants held positive attitudes towards using concordancing to expand their vocabulary and grow aware of some aspects of words such as part of speech information, different meanings and usages, lexico-grammatical structures, and collocations.
Conclusion: The present study provides useful implications for collection and use of a pedagogical corpus for classroom use.
Downloads
Download data is not yet available.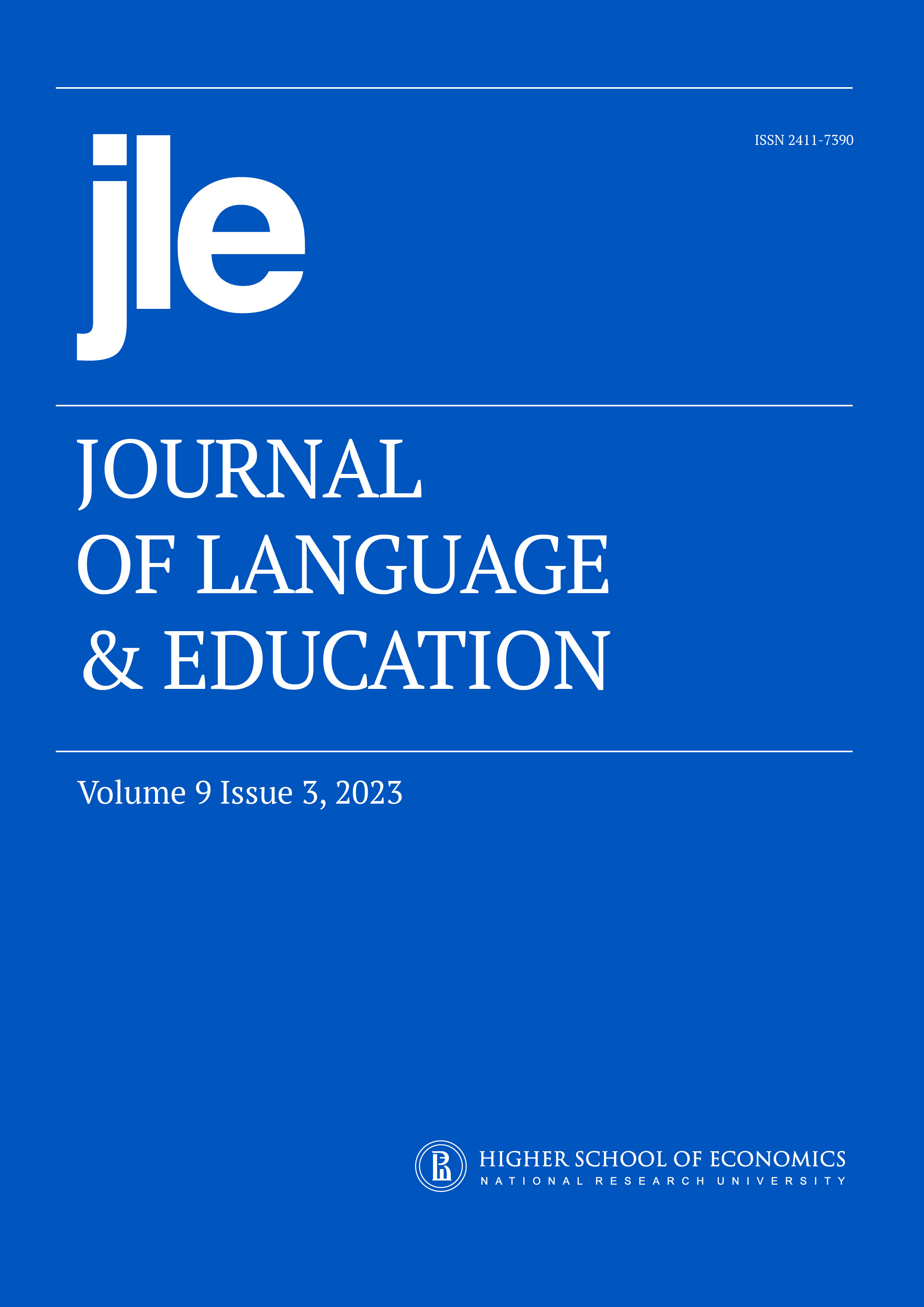 How to Cite
TosunS., & SofuH. (2023). The Effectiveness Data-Driven Vocabulary Learning: Hands-on Concordancing through a Pedagogical Corpus. Journal of Language and Education, 9(3), 177-191. https://doi.org/10.17323/jle.2023.12426
Copyright (c) 2023 National Research University Higher School of Economics
This work is licensed under a Creative Commons Attribution 4.0 International License.
Authors who publish with this journal agree to the Copyright Notice.