Experienced and Novice L2 Raters' Cognitive Processes while Rating Integrated and Independent Writing Tasks
Kobra Tavassoli

Department of ELT, Karaj Branch, Islamic Azad University, Karaj, Iran

https://orcid.org/0000-0002-8246-8584

Leila Bashiri

Department of ELT, Karaj Branch, Islamic Azad University, Karaj, Iran

https://orcid.org/0000-0002-3851-3501

Natasha Pourdana

Department of ELT, Karaj Branch, Islamic Azad University, Karaj, Iran

https://orcid.org/0000-0002-5738-1137
Keywords:
cognitive processes, independent writing task, integrated writing task, rating experience, verbal protocol, task type, rubric
Abstract
Background. Recently, there has been a growing interest in the personal attributes of raters which determine the quality of cognitive processes involved in their rating writing practice.
Purpose. Accordingly, this research attempted to explore how the rating experience of L2 raters might affect their rating of integrated and independent writing tasks.
Methods. To pursue this aim, 13 experienced and 14 novice Iranian raters were selected through criterion sampling. After attending a training course on rating writing tasks, both groups produced introspective verbal protocols while they were rating integrated and independent writing tasks which were produced by an Iranian EFL learner. The verbal protocols were recorded and transcribed, and their content was analyzed by the researchers.
Results. The six extracted major themes from the content analysis included content, formal requirement, general linguistic range, language use, mechanics of writing, and organization. The results indicated that the type of writing task (integrated vs. independent) is a determining factor for the number of references experienced and novice raters made to the TOEFL-iBT rating rubric. Further, the raters' rating experience determined the proportions of references they made. Yet, the proportional differences observed between experienced and novice raters in their references were statistically significant only in terms of language use, mechanics of writing, organization, and the total.
Conclusion. The variations in L2 raters' rating performance on integrated and independent writing tasks emphasize the urgency of professional training to use and interpret the components of various rating writing scales by both experienced and novice raters.
nced and novice raters. 
Downloads
Download data is not yet available.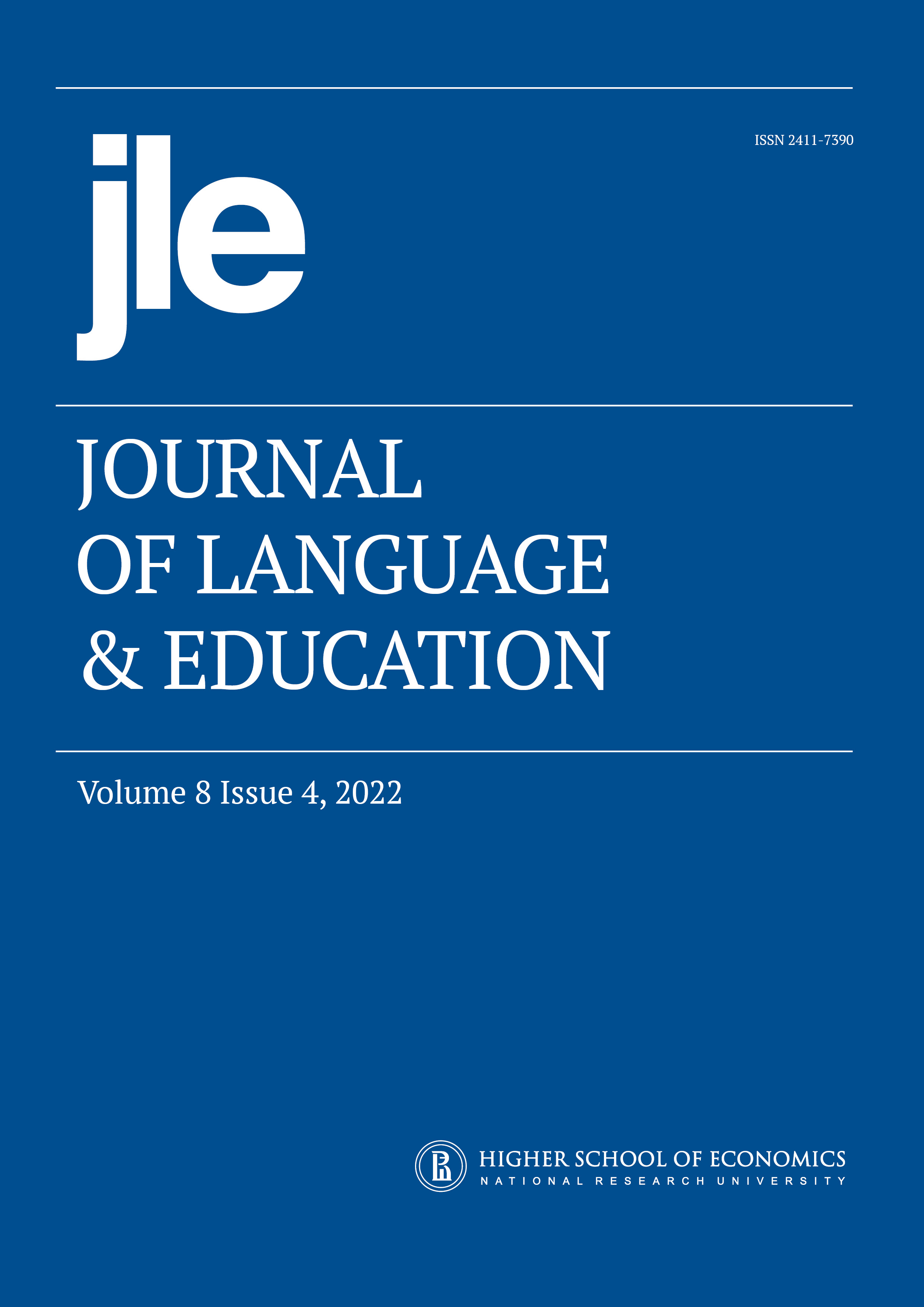 How to Cite
TavassoliK., BashiriL., & Pourdana N. (2022). Experienced and Novice L2 Raters' Cognitive Processes while Rating Integrated and Independent Writing Tasks. Journal of Language and Education, 8(4), 169-181. https://doi.org/10.17323/jle.2022.13466
Copyright (c) 2022 National Research University Higher School of Economics
This work is licensed under a Creative Commons Attribution 4.0 International License.
Authors who publish with this journal agree to the Copyright Notice.