On the Question of the Semiotic Typology of Signs
Alexander Shuneyko

Komsomolsk-on-Amur State Technical University

Olga Chibisova

Komsomolsk-on-Amur State Technical University
Keywords:
semiotics, linguistics, sign, classification, bifocal sign
Abstract
he article is in the context of linguistic and semiotic studies related to theoretical issues of base units' typology, in particular, theoretical linguistics and "pure" semiotics. Sign is one of the basic units of linguistics and semiotics. The way of understanding the nature and structure of the sign essentially influences the nature of almost all studies. The depth, consistency and completeness of perception of signs are reflected in the currently existing classifications of signs. The article fills in a gap in the perception of the sign variety nature in the semiotic and linguistic understanding. It provides a tool for the correct interpretation of a large body of facts related to the secondary use of proper names in the specific function and precedential units in a broad context. The analysis of the actual texts indicates that the current classifications of signs do not reflect in their entirety all the signs which actually exist and function in the space of language and culture. Beyond the limits proposed by these classification schemes are left the phenomena of sufficient frequency. The article based on the appositive and distribution methods describes and analyzes the type of signs that has not been previously perceived by researchers as an independent one and has not been studied at all. This sign is called a bifocal sign and it is consistently described in terms of its specific features which do not allow mixing it with other types of signs. The results show that an adequate interpretation of any text which includes a bifocal sign is impossible without taking into account the specificity of this sign.
Downloads
Download data is not yet available.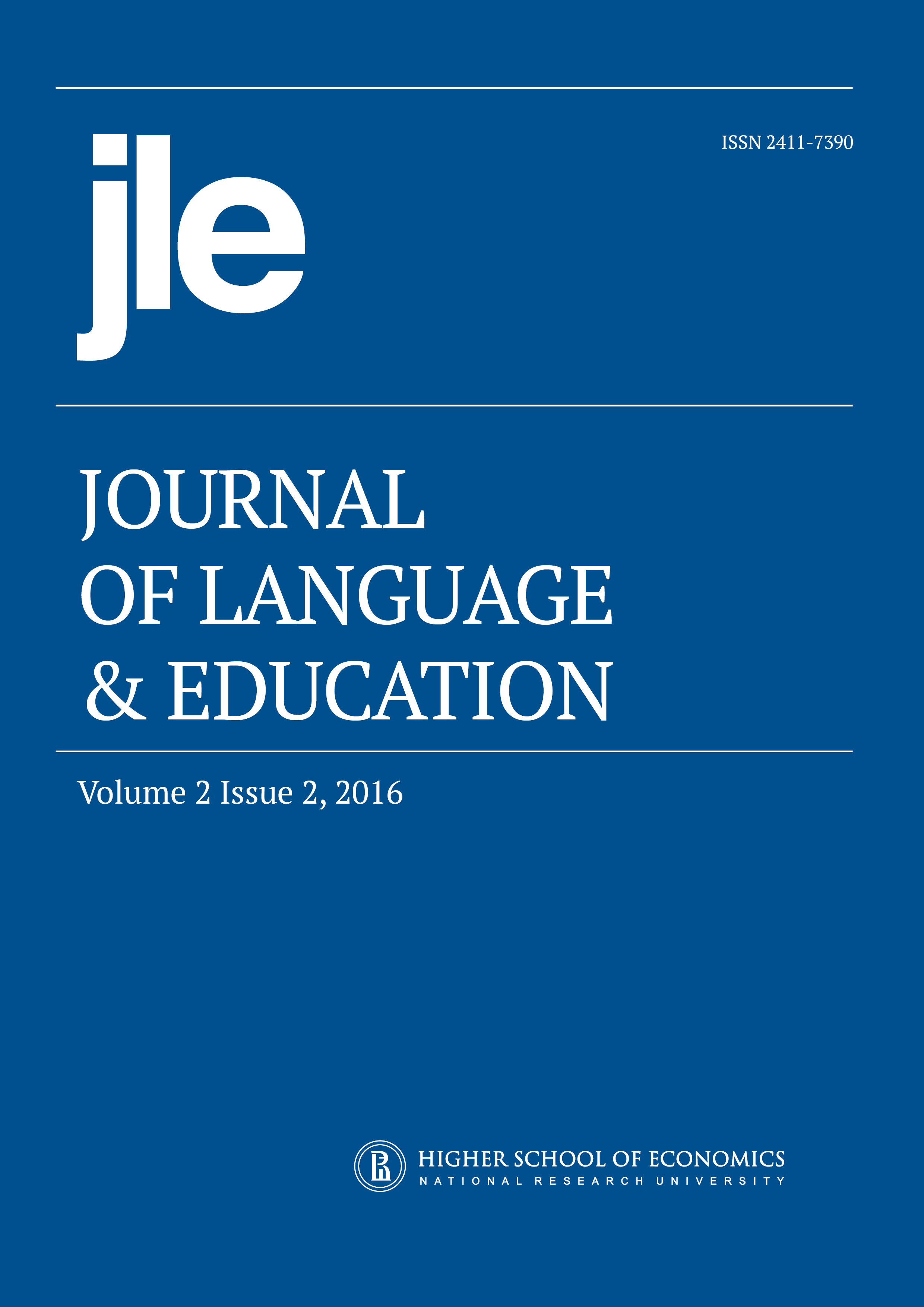 How to Cite
Shuneyko, A., & Chibisova, O. (2016). On the Question of the Semiotic Typology of Signs. Journal of Language and Education, 2(2), 43-51. https://doi.org/10.17323/2411-7390-2016-2-2-43-51
Copyright (c) 2016 National Research University Higher School of Economics
This work is licensed under a Creative Commons Attribution 4.0 International License.
Authors who publish with this journal agree to the Copyright Notice.