Olympiad in the English Language as a Form of Alternative Language Assessment
Evgeniya Bolshakova

National Research University Higher School of Economics
Keywords:
language assessment, language olympiad, alternative assessment
Abstract
Although a variety of the English language written olympiads (language competitions) exist, fairly little is known about how they are different from traditional forms of language assessment.  In Russia, olympiads in the English language are now gaining currency because they provide an opportunity to reveal creative thinking and intellectual abilities of pupils.  The present study examined major differences between language olympiads and traditional forms of language assessment.  A comparison of five main olympiads in the English language in terms of their levels, assessed skills and task types is made and their distinctive features are outlined.  The results of a testing of a new written olympiad of the Higher School of Economics "Vysshaya proba" (Highest Degree) in the English language are analyzed.  A set of test items was developed for 120 secondary school pupils in Moscow to find out whether they can easily cope with non-traditional form of assessment, which is language olympiad.  The results indicate that language competition as a form of alternative assessment may be introduced at schools to encourage better learning.
Downloads
Download data is not yet available.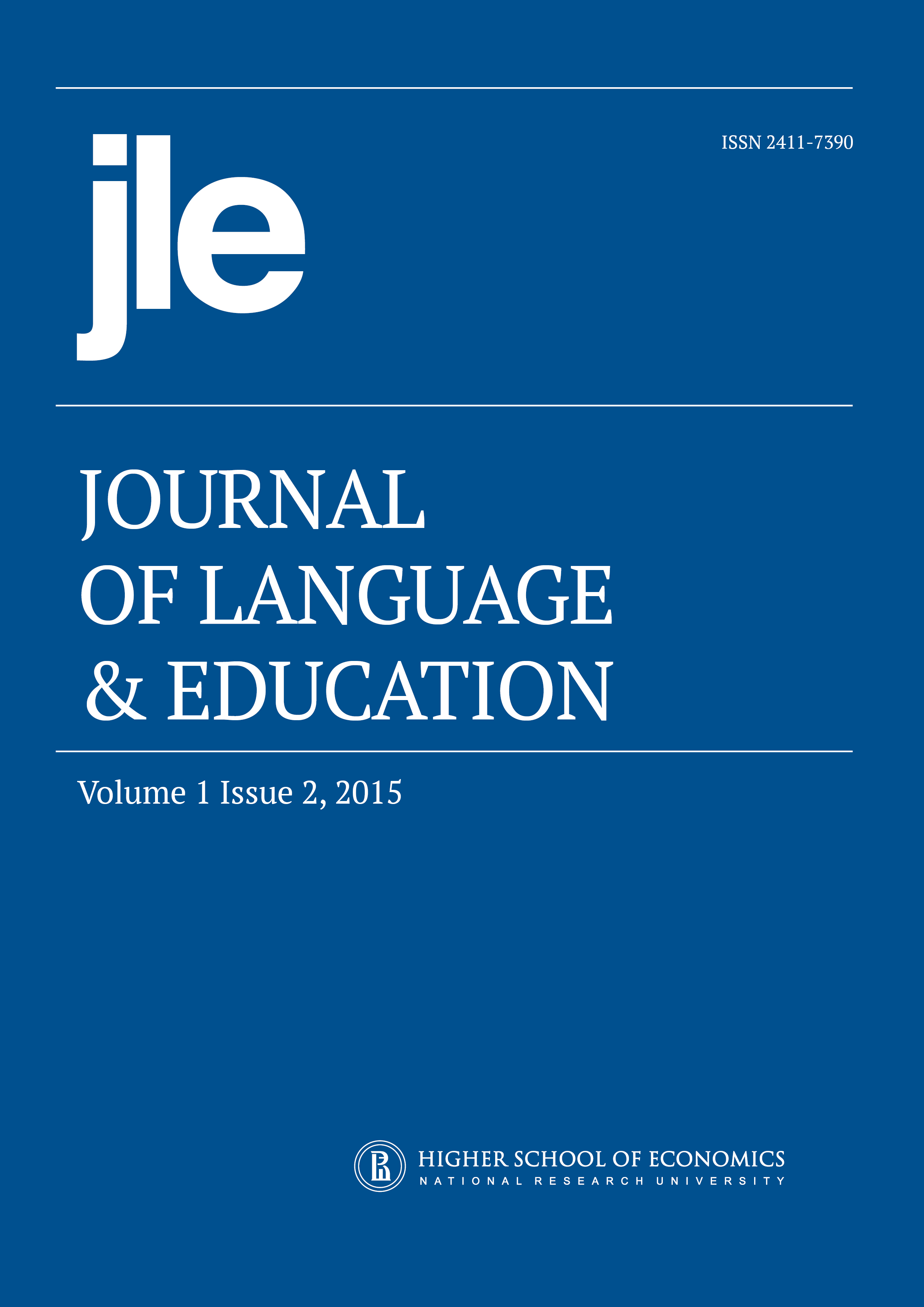 How to Cite
Bolshakova, E. (2015). Olympiad in the English Language as a Form of Alternative Language Assessment. Journal of Language and Education, 1(2), 6-12. https://doi.org/10.17323/2411-7390-2015-1-2-6-12
Copyright (c) 2015 National Research University Higher School of Economics
This work is licensed under a Creative Commons Attribution 4.0 International License.
Authors who publish with this journal agree to the Copyright Notice.