Teacher Corrective Oral Feedback in the Classroom
Nasy Inthisone Pfanner

B.O.RG Dornbirn-Schoren
Keywords:
corrective feedback, error treatment, oral feedback, English as Second Language, second language acquisition
Abstract
The article reports on a study of teacher corrective oral feedback in Iris Becker Elementary School, a public school serving pupils from kindergarten-5th grade in Dearborn, Michigan. Some researchers claim that teacher corrective oral feedback is beneficial to L2 learning while others discard its merit. This study is an attempt to explore this topic further with young learners. The method used in the study included one classroom observation. The participants included one mainstream classroom teacher and about 25 students. The results show high teacher corrective oral feedback.  
This article is published under the Creative Commons Attribution 4.0 International License
.
Downloads
Download data is not yet available.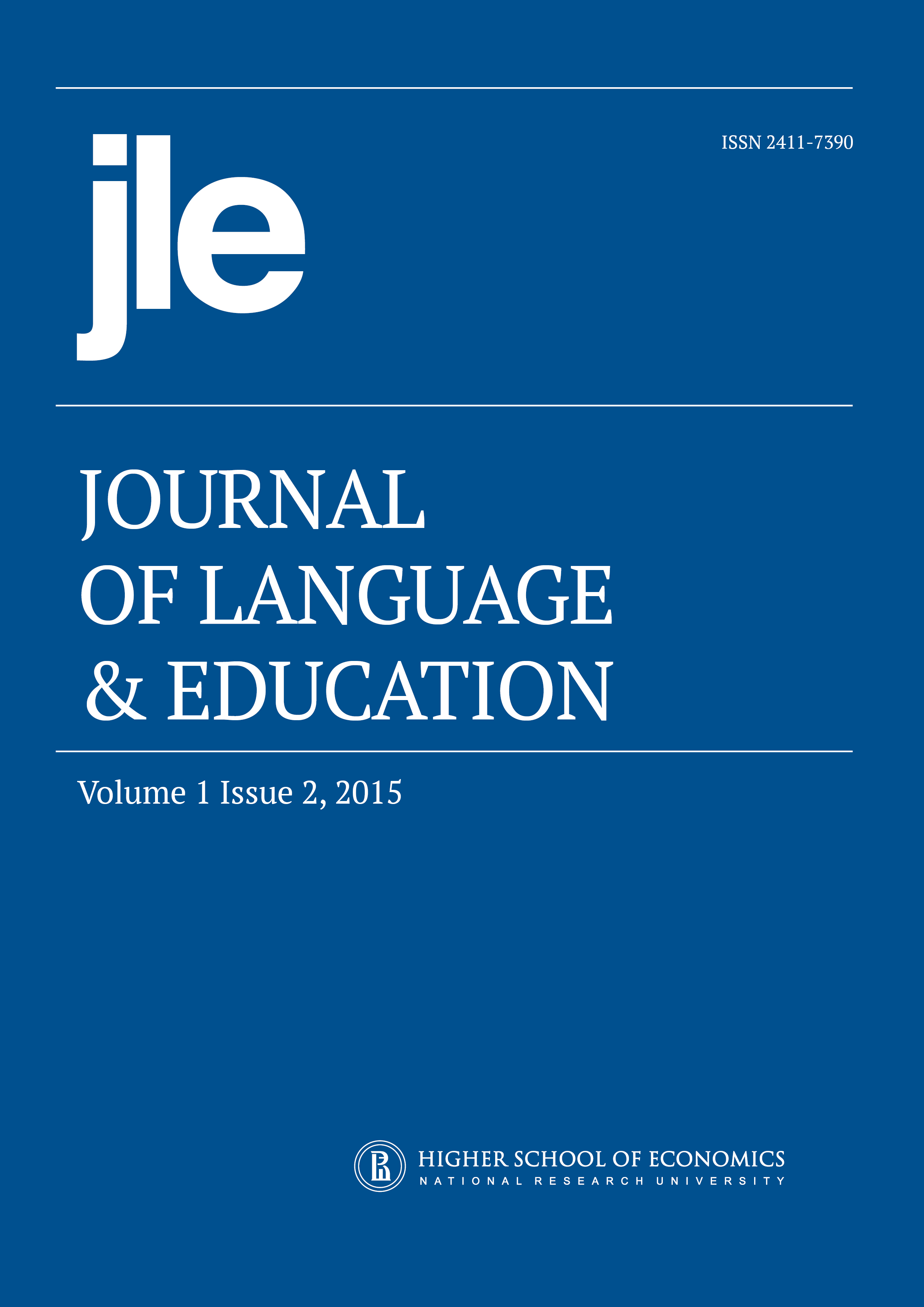 How to Cite
Pfanner, N. I. (2015). Teacher Corrective Oral Feedback in the Classroom. Journal of Language and Education, 1(2), 46-55. https://doi.org/10.17323/2411-7390-2015-1-2-46-55