Challenges of Minority Teachers in a Western Society: Experience in Austria
Nasy Inthisone Pfanner

B.O.RG Dornbirn-Schoren
Keywords:
asian minorities, professionalism, English as a Second Language teachers, reflective teacher, diversity in education
Abstract
The aim of this reflective article is to investigate firstly, the preconception of professionalism in teaching; secondly, whether minority teacher's identity influences their professionalism; and, thirdly, how minority teachers affect minority students, since minority teachers face real inequality in white societies. The issue of teacher professionalism has always been controversial due to the changing nature of the profession and society's expectations of how the profession should be. There has not been an investigation regarding minority teachers in Austria. I wish to address this gap in the research by investigating the experience of a Laotian-American in a secondary school. The investigation reveals that in spite of the efforts that governments in Canada, the United States, New Zealand, and the United Kingdom have put into recruiting minority educators, minority teacher population does not keep pace with the minority student populations. Regrettably, Austrian government does not have such a recruiting scheme. This study has the potential to raise debates about minorities in the Austrian educational system and contribute to existing discussion about minority educators in white society.
Downloads
Download data is not yet available.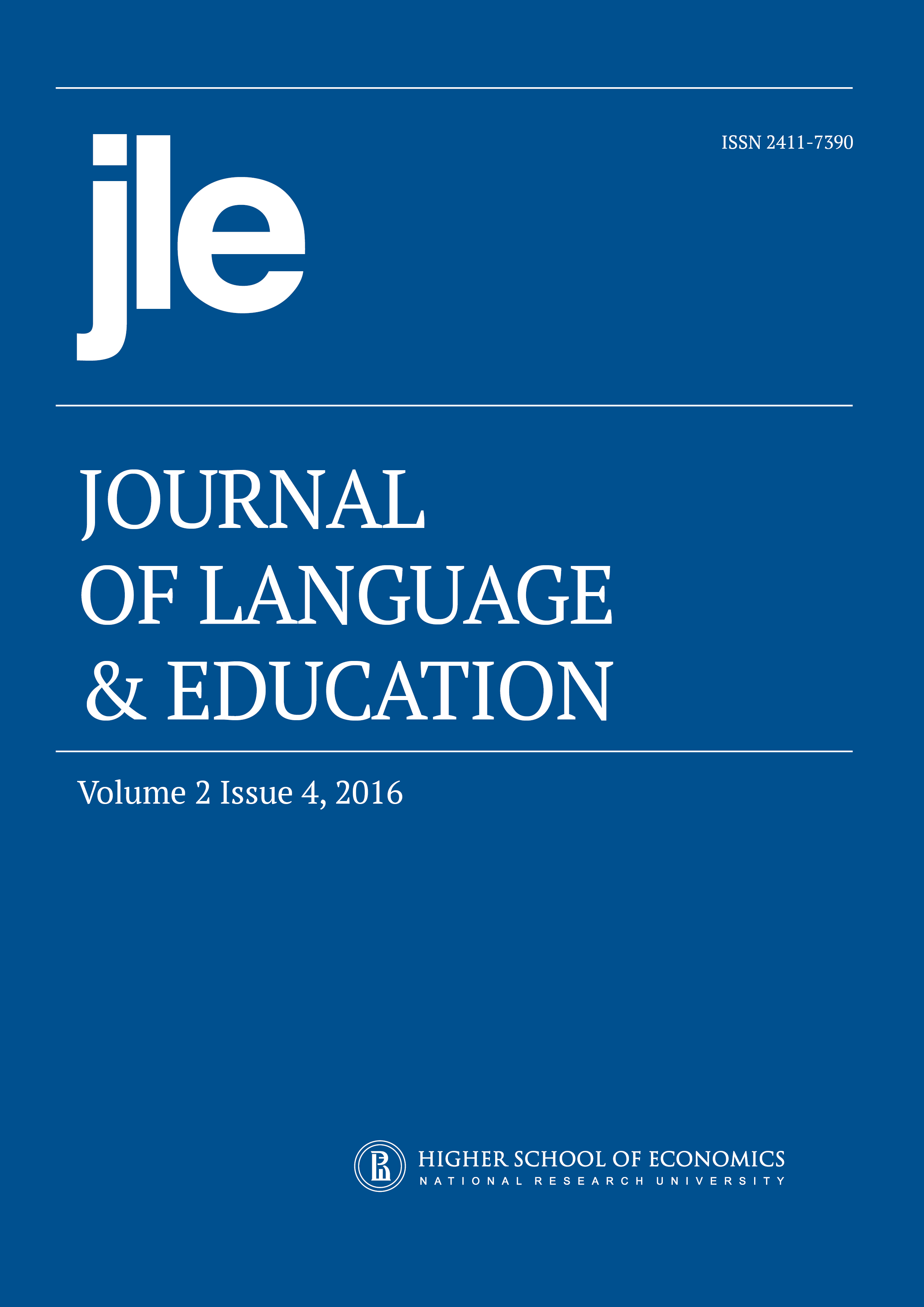 How to Cite
Pfanner, N. I. (2016). Challenges of Minority Teachers in a Western Society: Experience in Austria. Journal of Language and Education, 2(4), 55-62. https://doi.org/10.17323/2411-7390-2016-2-4-55-62
Copyright (c) 2016 National Research University Higher School of Economics
This work is licensed under a Creative Commons Attribution 4.0 International License.
Authors who publish with this journal agree to the Copyright Notice.