Translanguaging Instruction and Reading Comprehension Skills of Japanese EFL Learners: A Quasi-Experimental Study
Keywords:
translanguaging pedagogy, reading comprehension instruction, English as a foreign language (EFL), bilingualism, multilingualism, continuing education
Abstract
Background. The adoption of the TOEIC Listening and Reading test as the main English competency measurement instrument for Japanese businesses has lead Japanese business people to invest in courses specialized in test-taking strategies which seem to improve test scores in the short term. Nevertheless, there is pressing need to adopt more reliable instructions for reading ability development. Translanguaging pedagogy, an instruction method that urges L2 learners to make use of all languages in their linguistic repertoire, has rapidly gained the interest of language researchers and educators worldwide. Various studies have been conducted at all level of formal education, from elementary to tertiary education, to evaluate how it could help learners develop their proficiency in the target L2, including reading comprehension ability. However, no study on translanguaging in continuing education in Japan could be found in the literature.
Purpose. This paper presents an investigation to assess the effectiveness of translanguaging pedagogy in nurturing the reading comprehension of a group of Japanese EFL learners in a continuing education context.
Methods. The study adapted a quasi-experimental design with a control and an experimental group, as well as a reading comprehension improvement intervention course between pre-test and post-test. The experimental group received instruction based on translanguaging pedagogy, and the control group was restricted to using only English in their classes. 
Results. It was found that both the control and experimental groups improved their reading comprehension, but improvement in the experimental group was moderately more substantial. This finding contributes to the literature on translanguaging pedagogy in Japan, especially in the context of continuing education.
Conclusion. Due to the small number of participants, the findings of this study cannot be generalized to EFL education in continuing education. Further research with a substantial number of participants and treatment over a longer period could help confirm that translanguaging pedagogy can effectively be implemented in this setting to assist learners become proficient in the target L2.
Downloads
Download data is not yet available.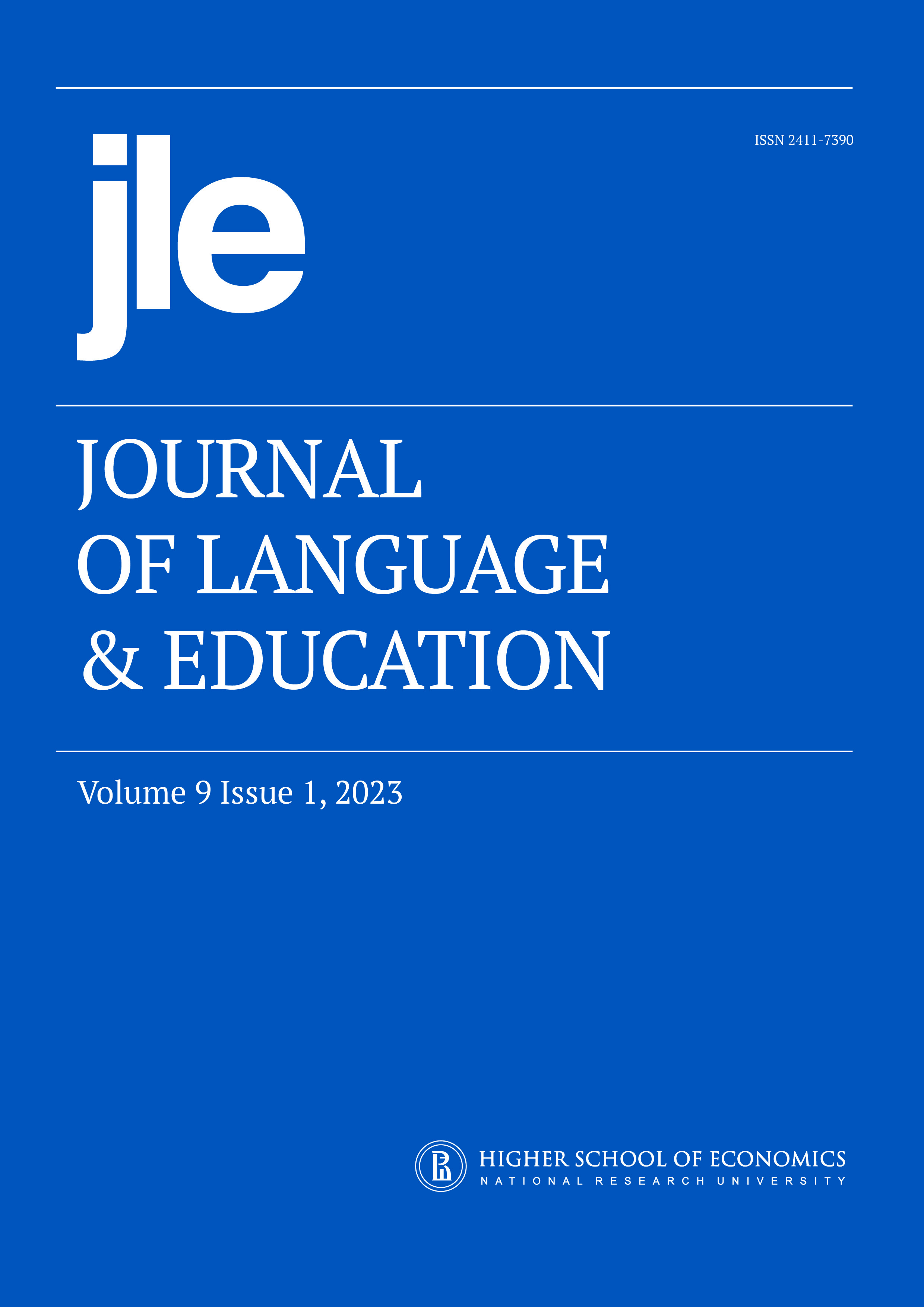 How to Cite
GoliA. (2023). Translanguaging Instruction and Reading Comprehension Skills of Japanese EFL Learners: A Quasi-Experimental Study. Journal of Language and Education, 9(1), 59-75. https://doi.org/10.17323/jle.2023.14069
Copyright (c) 2023 National Research University Higher School of Economics
This work is licensed under a Creative Commons Attribution 4.0 International License.
Authors who publish with this journal agree to the Copyright Notice.