Story Genres in SFL: A More Flexible Taxonomy. Extrapolating a Taxonomy of Story Genres in Spanish to Story Genres in English
Grisel Salmaso

National University of Cuyo
Keywords:
Systemic Functional Linguistics, Story Genres, Categories of Narrative Instances (NIs), Anecdotes, Generic Structure
Abstract
The purpose of this article is: (i) to highlight the importance of makingthe generic structure of the story genres proposed by Plum (2004) and Martin and Rose (2008) more flexible within the Systemic Functional Framework (SFL); (ii) to take up a taxonomy proposed for story genres in Spanish (Salmaso 2009, 2010 a, 2010 b, 2012 a , 2014) which grants more flexibility to the generic structure of the five genres of the narrative family ('recounts', 'narratives', 'anecdotes', 'exempla' and 'observations') (Plum 2004, Martin and Rose 2008); (iii) to engage in a comparative study of the generic structure of one of the story genres: 'anecdote'.To this end, nine instances of 'anecdotes' wereanalyzed. All of the 'anecdotes' are written by native speakers of English belonging to different age and gender groups but with similar educational backgrounds (higher education). The examples are analyzed following Salmaso (2010, 2014) and comparisons are drawn between some aspects of the analysis presented herein withthe analyses done following Plum's (2004) and Martin and Rose's (2008) taxonomies. Results show that it is possible to extrapolate the taxonomy of story genres in Spanish to English, in particular with respect to the genre 'anecdote' which is the focus of this article. Furthermore, this taxonomy enriches the analysis of 'anecdotes' andmay be simpler and clearer for applied purposes, such as teaching.
Downloads
Download data is not yet available.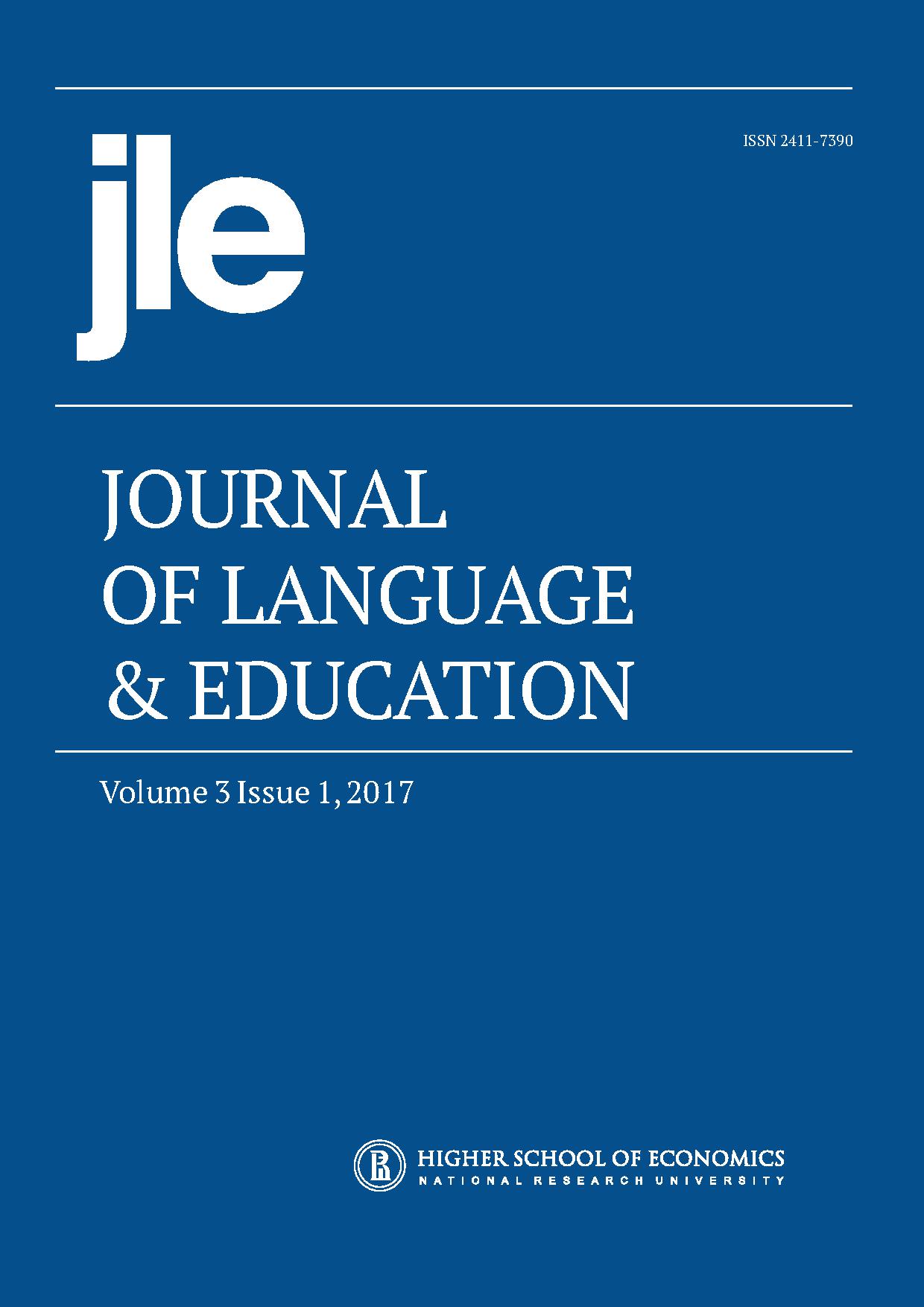 How to Cite
SalmasoG. (2017). Story Genres in SFL: A More Flexible Taxonomy. Extrapolating a Taxonomy of Story Genres in Spanish to Story Genres in English. Journal of Language and Education, 3(1), 6-22. https://doi.org/10.17323/2411-7390-2017-3-1-6-22