The Importance of Accuracy in the Use of Grammatical Terms and Concepts in the Description of the Distinctive Properties of Plains Algonquian Languages
Avelino Corral Esteban

Universidad Autónoma de Madrid
Keywords:
terms and concepts, grammar, terminological accuracy, Plains Algonquian languages, language universals
Abstract
The subject of this paper was inspired by my collaboration on a project involving the long-term histories of grammatical traditions led by Dr. Philomen Probert at the University of Oxford. Owing to my interest in linguistic typology and the study of the syntax-semantics-pragmatics interface in a number of languages,  – especially Native American languages, which differ in many respects from Indo-European languages,  –, I have observed that some languages cannot be accurately described if we use the grammatical terms and concepts commonly applied to the analysis of extensively studied languages such as English, Spanish or French, as certain grammatical properties of one language may not be equivalent to those of another and, consequently, require a different treatment. Thus, firstly, by adopting a holistic comparative perspective deriving from all areas of grammar, I aim to reveal the distinctive features that Plains Algonquian languages such as Cheyenne / Tsėhésenėstsestȯtse (Montana and Oklahoma, USA), Blackfoot / Siksiká, Kainai, and Pikani, (Montana, USA; Alberta, Canada), Arapaho / Hinóno´eitíít (Wyoming and Oklahoma, USA), and Gros Ventre / White Clay or Atsina / Aaniiih (Montana, USA) display when compared with Indo-European languages such as English, Spanish, French or German. The subsequent examination of these data will provide examples of terms and concepts that are typically used in traditional grammatical descriptions, but that do not serve to characterize the grammar of these Native American languages accurately. Finally, I will attempt to propose alternative terms and concepts that might describe the distinctive grammatical properties exhibited by these languages more adequately.
Downloads
Download data is not yet available.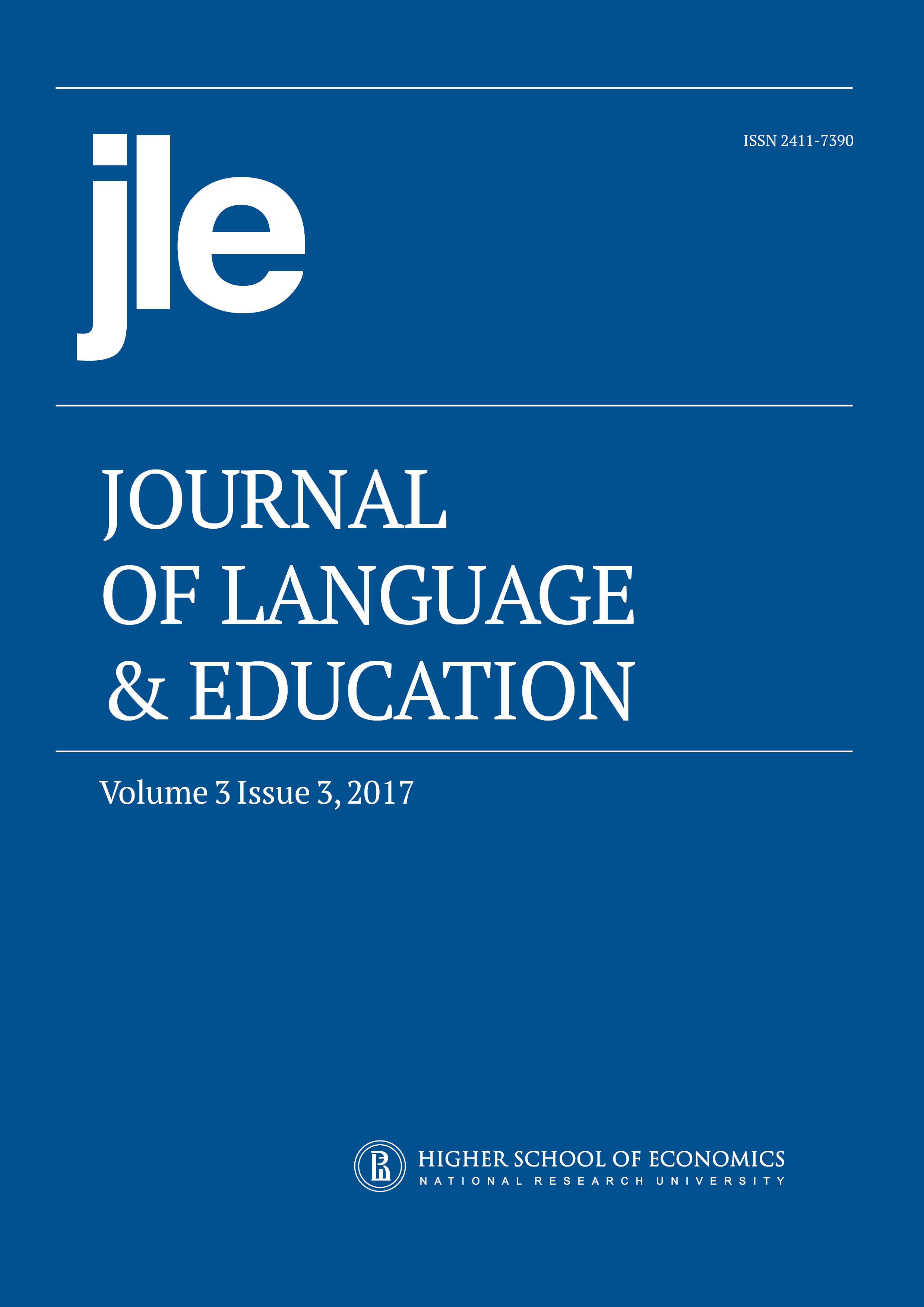 How to Cite
Corral Esteban, A. (2017). The Importance of Accuracy in the Use of Grammatical Terms and Concepts in the Description of the Distinctive Properties of Plains Algonquian Languages. Journal of Language and Education, 3(3), 6-38. https://doi.org/10.17323/2411-7390-2017-3-3-6-38
Section
Research Articles