The Phonetic Means of Creating a Ludic Sense in the English Nonsense Text
Irina Anashkina

National Research N. P. Ogarev Mordovia State University

Ekaterina Khramova

National Research N. P. Ogarev Mordovia State University
Keywords:
ludic sense, spoonerism, limerick, ludic mini-text, ludic function of language
Abstract
Research into the creative use of language can be a source of new knowledge about language structure and its implementation. The paper describes segmental phonetic means involved in the formation of identical or similar acoustic images which interact in the limited semantic space of such English nonsense texts as a limerick and a literary work containing transposed sounds, syllables and words (also known as spoonerisms). This ludic interaction provides the sophisticated plane of expression putting less emphasis on the conveyed message. The analysis included the following stages: 1) identifying the cases of sound-based play in typically English pieces of creative writing; 2) describing the structure and semantics of language units which embody ludic acoustic images; 3) looking at the phenomena in question with relation to such constituents of speech act as the message, the addresser and the addressee. The findings reveal that English nonsense texts the plane of expression of which is foregrounded by the creative use of phonetic means demonstrate simultaneous presence and absence of meaning. The results show that dealing with ludic senses allows to appreciate the ludic possibilities of the English phonemic inventory as well as the metalinguistic awareness and literary appreciation of the author and the recipient.
Downloads
Download data is not yet available.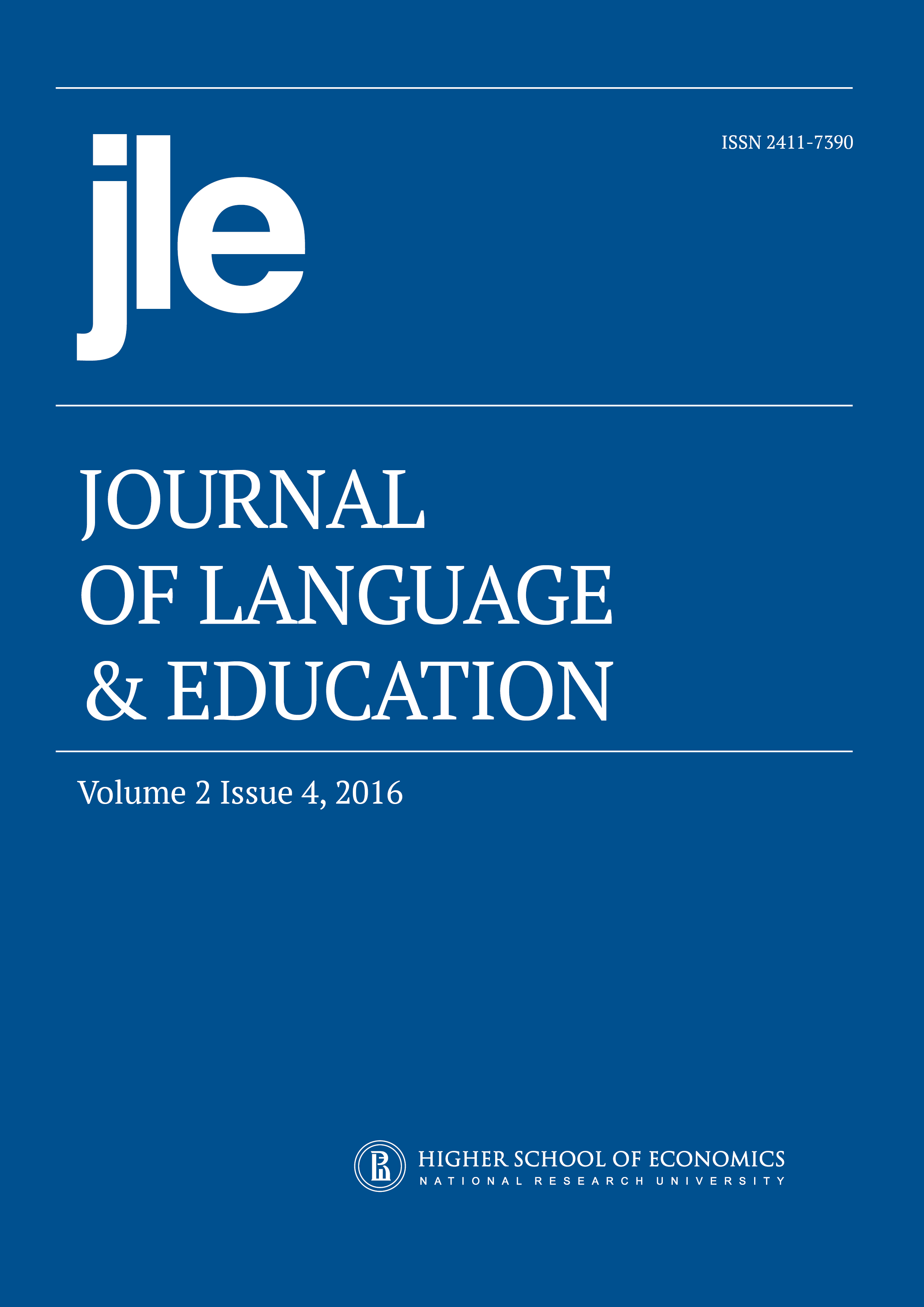 How to Cite
Anashkina, I., & Khramova, E. (2016). The Phonetic Means of Creating a Ludic Sense in the English Nonsense Text. Journal of Language and Education, 2(4), 6-13. https://doi.org/10.17323/2411-7390-2016-2-4-6-13
Copyright (c) 2016 National Research University Higher School of Economics
This work is licensed under a Creative Commons Attribution 4.0 International License.
Authors who publish with this journal agree to the Copyright Notice.