Temporal and Aspectual Forms of Verbs in Proposition of Commissive Speech Acts: the Case of Promise, Swear and Bet
Konstantin Khomutskii

National Research University-Higher School of Economics
Keywords:
speech act theory, performative utterance, performative verb, commissive, proposition, temporal perspective
Abstract
Numerous research on Speech Act Theory considers the pragmatic functions of various types of speech acts, their illocutionary forces and implementation in language, focusing either on their locutionary, illocutionary and perlocutionary constituents or on their taxonomies, whereas the analysis of semantic and syntactic properties of performative formula remains scarce. The present paper reports on the study of temporal perspective of commissive speech acts in the English language. Specifically, it examines temporal-aspectual forms in propositions of performative verbs of promise, swear and bet. The methodology to investigate temporal-aspectual features of verbs in proposition includes literature review and a continuous sampling method with the help of which the author analysed approximately 1,800 performative utterances containing commissive performative verbs. The results of research demonstrate that the set of temporal-aspectual forms as well as their frequency differ from one commissive under the study to another, while the syntactic structures of propositions is homogeneous. The study also established the correlation between the illocutionary force of commissive performative verbs and temporal-aspectual forms of verbs in proposition. The results of the study might have practical implications in teaching English as a foreign language in terms of grammar and sociocultural aspects.  
This article is published under the Creative Commons Attribution 4.0 International License
.
Downloads
Download data is not yet available.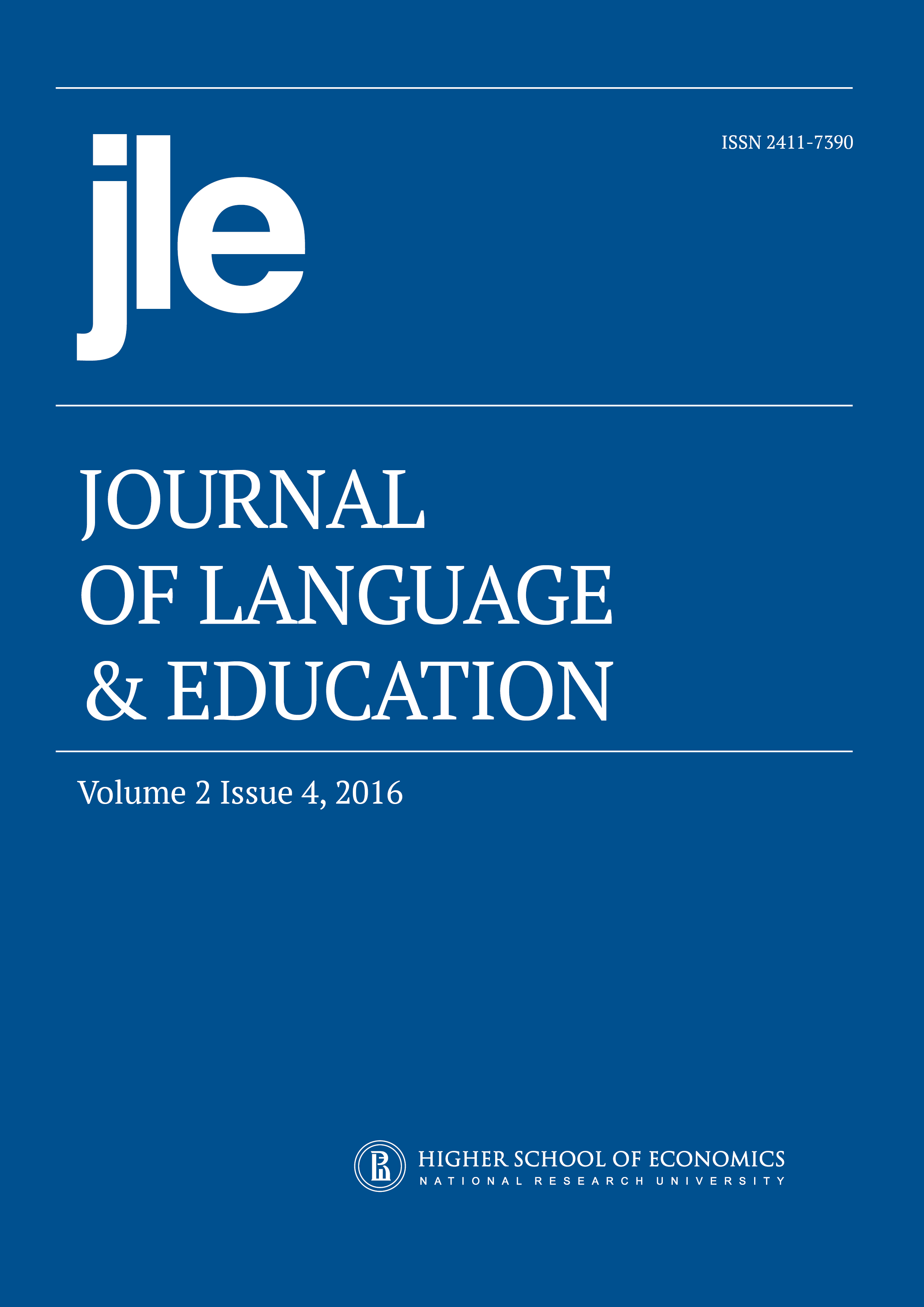 How to Cite
Khomutskii, K. (2016). Temporal and Aspectual Forms of Verbs in Proposition of Commissive Speech Acts: the Case of Promise, Swear and Bet. Journal of Language and Education, 2(4), 39-45. https://doi.org/10.17323/2411-7390-2016-2-4-39-45