Effect of Implicit Written Corrective Feedback on the Writing Skills of ESL Learners
Keywords:
error indication, self-correction, implicit, corrective feedback, autonomous learners
Abstract
Background. Providing learners with written corrective feedback (WCF) on their writing is crucial to the ESL learning process.
Purpose. This research is aimed at examining the effects of indicating errors as implicit WCF on the writing skills of ESL learners, as well as identifying learners' perceptions towards its use in their essay writing.
Methods. This is a mixed methods research involving the gathering of data both quantitatively and qualitatively. By means of a purpose sampling method, 50 ESL learners from a private university in Selangor, Malaysia were selected for this study. They underwent a two-week training period during which they were taught to self-correct their essays based on errors indicated as implicit WCF by their lecturer. This also included a pre-test and a post-test administered in between. Finally, 10 respondents were interviewed to gain their perceptions on the use of this technique as implicit WCF in their writing.
Results. The results showed that the students achieved a slightly significant improvement in their essay writing skills. They also had a positive perception of the use of the lecturer's indication of errors as implicit WCF in their essay writing.
Conclusion and Implications: In conclusion, error indication as implicit WCF is effective for enhancing writing skills, and the ESL learners perceived it positively. This present study contributes fundamental pedagogical implications and recommendations for future research. ESL instructors are encouraged to adopt and apply this technique in their composition writing lessons.
Downloads
Download data is not yet available.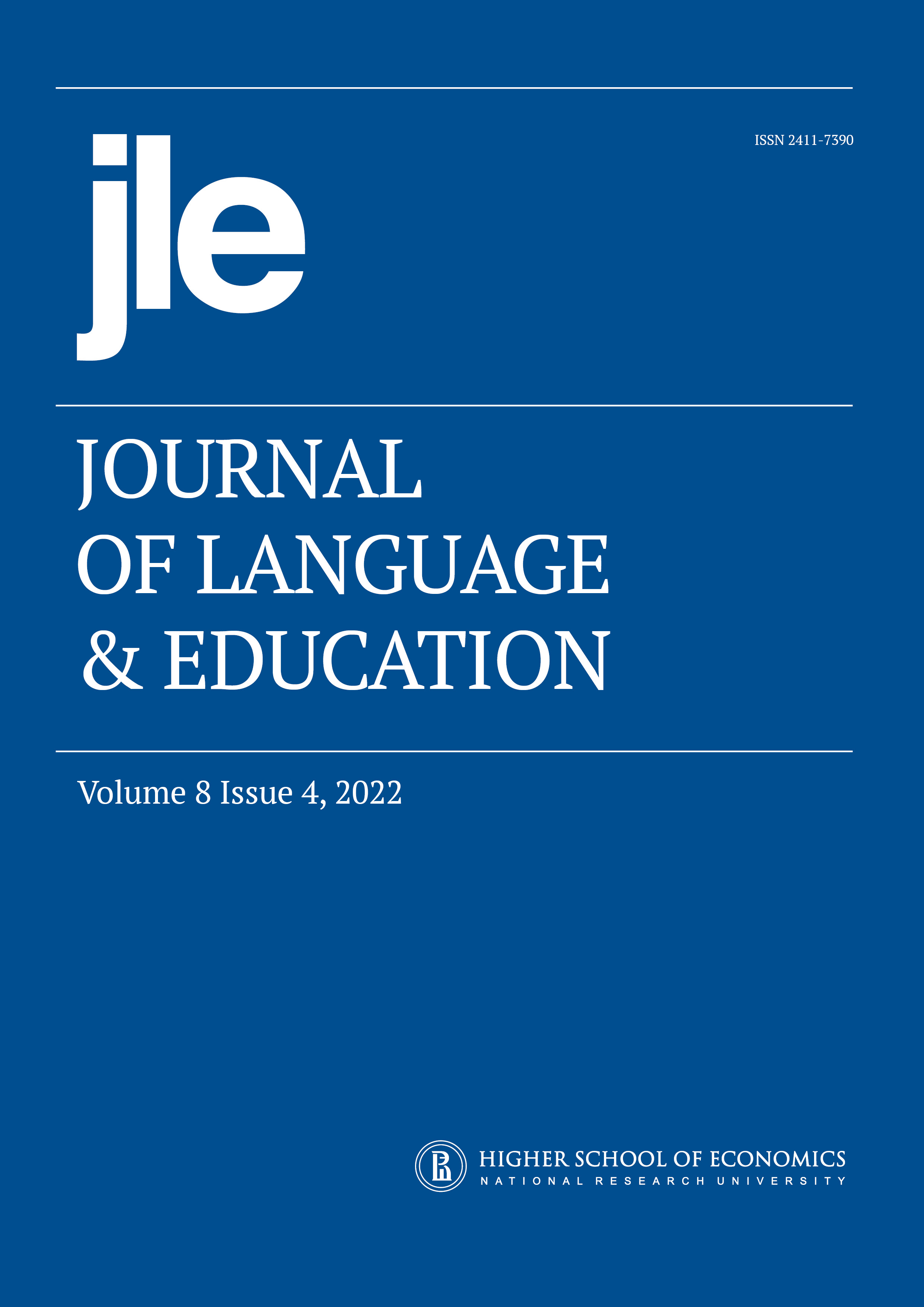 How to Cite
SubonF., & AliN. A. (2022). Effect of Implicit Written Corrective Feedback on the Writing Skills of ESL Learners. Journal of Language and Education, 8(4), 153-168. https://doi.org/10.17323/jle.2022.12304
Copyright (c) 2022 National Research University Higher School of Economics
This work is licensed under a Creative Commons Attribution 4.0 International License.
Authors who publish with this journal agree to the Copyright Notice.