Embracing Multilingualism Across Educational Contexts. Edited by Corinne A. Seals and Vincent Ieni Olsen-Reeder. Wellington, Victoria University Press, 2019. 389 pp. ISBN 9781776562916150
Downloads
Download data is not yet available.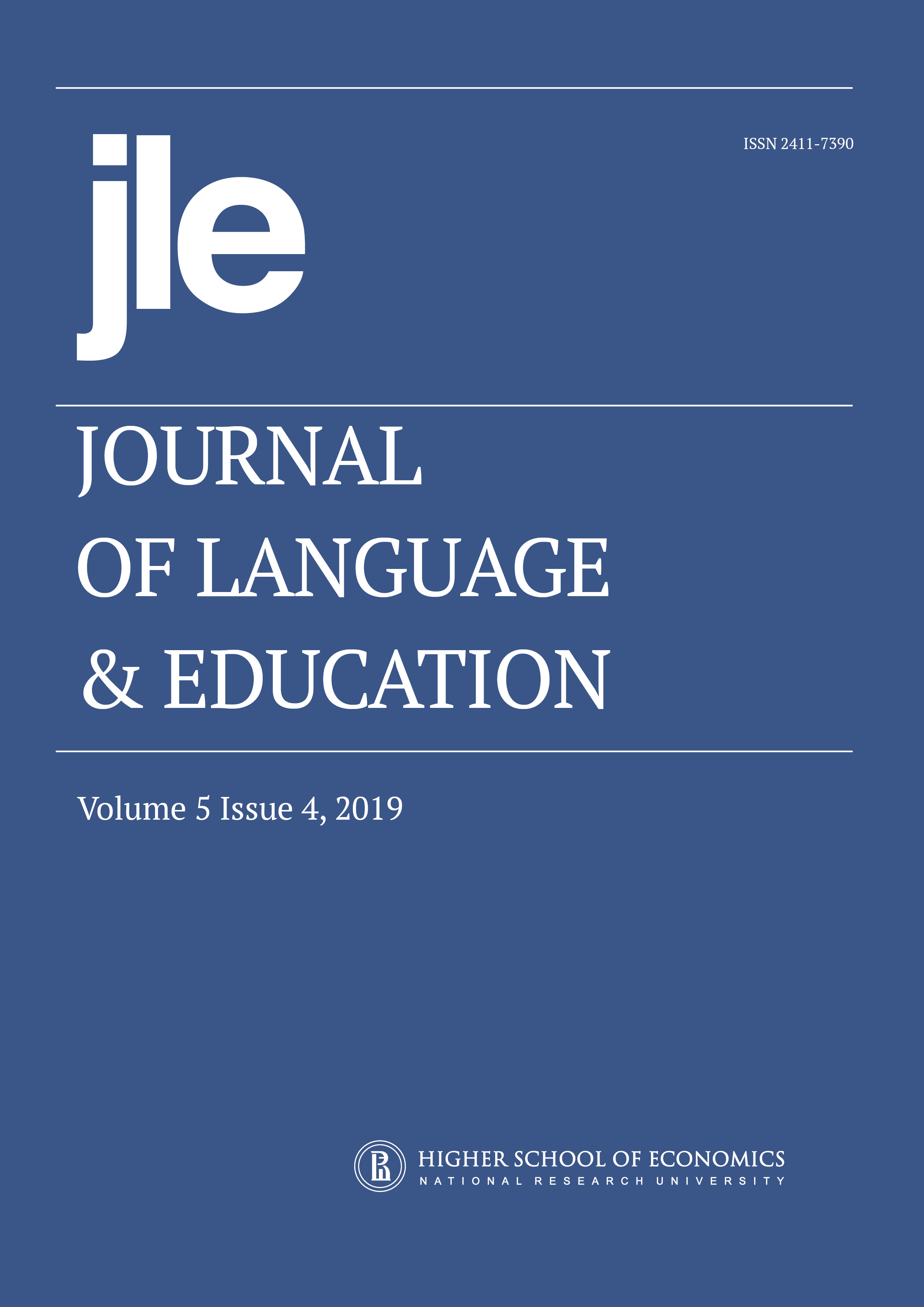 How to Cite
Kharkovskaya, A. A. (2019). Embracing Multilingualism Across Educational Contexts. Edited by Corinne A. Seals and Vincent Ieni Olsen-Reeder. Wellington, Victoria University Press, 2019. 389 pp. ISBN 9781776562916150. Journal of Language and Education, 5(4), 150-154. https://doi.org/10.17323/jle.2019.10156
Copyright (c) 2019 National Research University Higher School of Economics
This work is licensed under a Creative Commons Attribution 4.0 International License.
Authors who publish with this journal agree to the Copyright Notice.