Trilinguals' Identity Synergism Through Pragmatic Skills
Keywords:
synergic identity, trilingual learner, pragmatic skill, pragmatic transfer, speech act
Abstract
Recent studies on bilingualism and pragmatics paid little attention to trilingual speakers. This investigation examined the trilinguals' identity synergism by drawing on their linguistic repertoire and discursive identity through pragmatic skills. For this purpose, twenty advanced EFL learners with Persian and Turkish as their mother tongues were homogenized through IELTS and played roles in Persian, Turkish, and English languages. For modeling, three monolingual native speakers of the English language responded to the English version of written discourse completion tests taken from the same role-plays. The data underwent content analysis to extract and codify the themes. The results revealed a synergy among the trilinguals' discursive systems when performing apology, complaint, refusal, and request speech acts. Multidirectional transfers among the trilinguals' Turkish, Persian, and English languages developed a form of English communication that was different from that of the native speakers' model. Gestures and mimes were the non-verbal strategies employed more in the trilinguals' Turkish and English languages than their Persian. This study helps researchers and teachers gain insight into identity, pragmatics, and multilingualism.
Downloads
Download data is not yet available.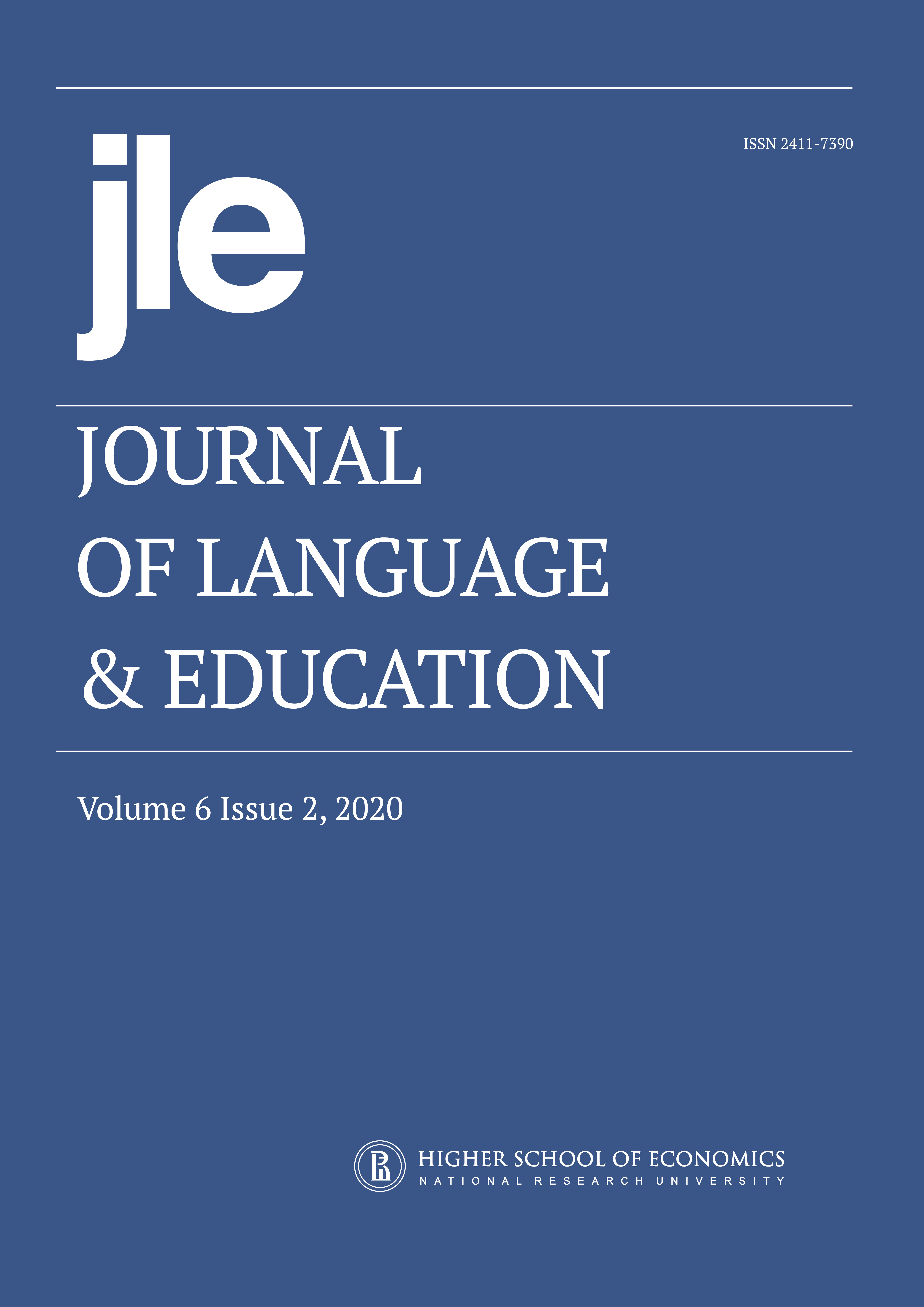 How to Cite
SalimiE. A., & AbediH. (2020). Trilinguals' Identity Synergism Through Pragmatic Skills. Journal of Language and Education, 6(2), 165-180. https://doi.org/10.17323/jle.2020.10165
Copyright (c) 2020 National Research University Higher School of Economics
This work is licensed under a Creative Commons Attribution 4.0 International License.
Authors who publish with this journal agree to the Copyright Notice.