L2 Motivation, Demographic Variables, and Chinese Proficiency among Adult Learners of Chinese
Keywords:
L2 motivation, demographic variable, Chinese proficiency, effect
Abstract
The present research explored L2 motivation, demographic variables and Chinese proficiency among adult learners of Chinese as a second language. A total of 83 international students studying in a Chinese university in Beijing answered the 54-item L2MSS questionnaire and a Demographic Questionnaire. Analyses of the data revealed the following findings: a) the L2MSS scales were significantly highly related to one another and highly reliable, b) ideal L2 self was significantly correlated with gender and the number of foreign languages learned (NFLL); integrativeness was significantly positively related to NFLL, c) the whole sample, as well as male and female participants, scored high on all L2MSS scales and had (great) motivation to study Chinese, d) female respondents held significantly more favorable perceptions of their ideal selves than their male peers, and e) L2SSM had no predictive effect or interactive effect with demographic variables on the students' Chinese proficiency. Nevertheless, length of stay in China and gender proved to be powerful positive predictors for the latter. Evidently, the L2MSS scales are important dimensions of L2 motivation and closely related to second/foreign language learning. Understandably, it is necessary to continuously explore, understand and enhance students' L2 motivation.
Downloads
Download data is not yet available.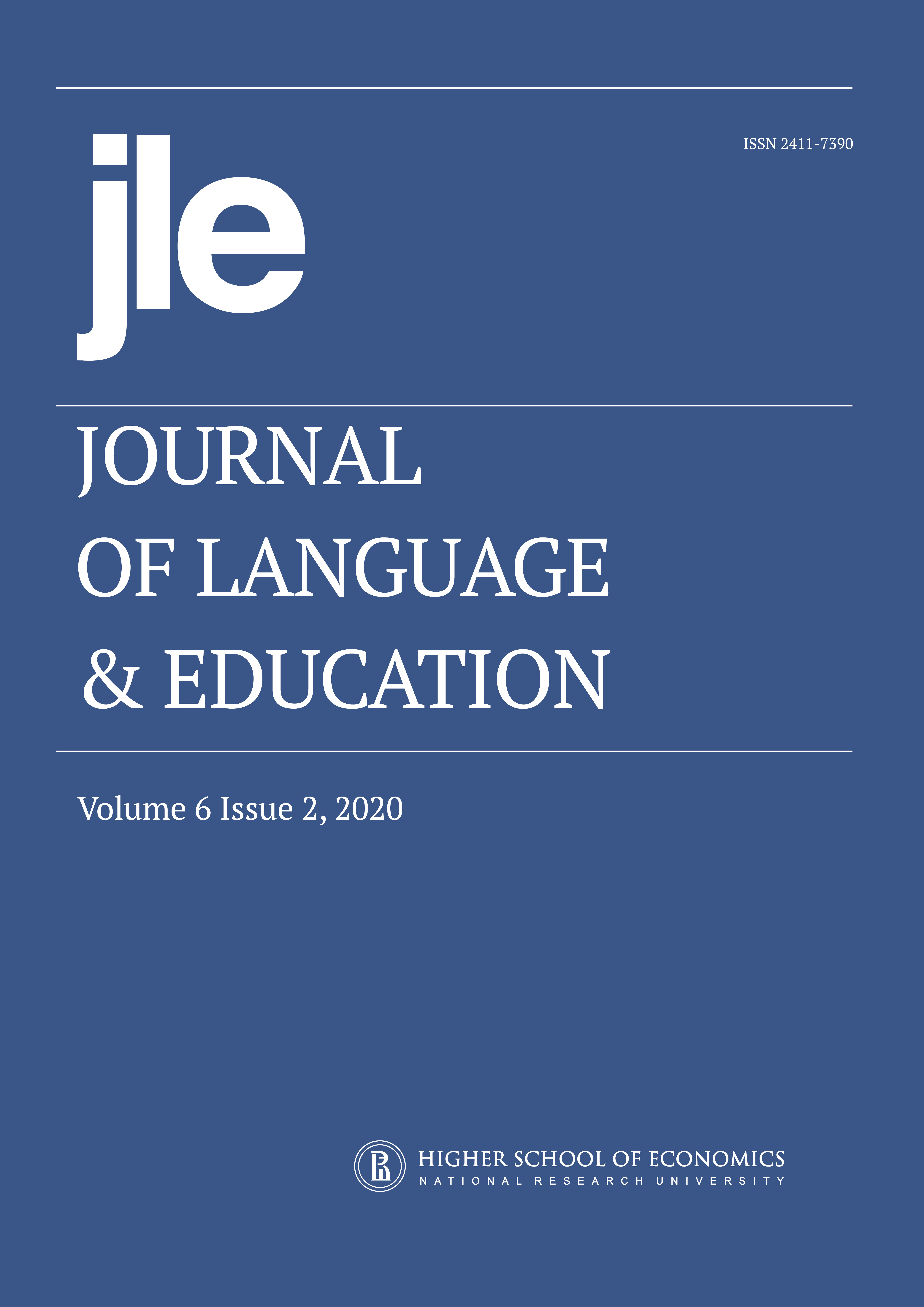 How to Cite
Liu, M. (2020). L2 Motivation, Demographic Variables, and Chinese Proficiency among Adult Learners of Chinese. Journal of Language and Education, 6(2), 120-131. https://doi.org/10.17323/jle.2020.10341
Section
Research Articles
Copyright (c) 2020 National Research University Higher School of Economics
This work is licensed under a Creative Commons Attribution 4.0 International License.
Authors who publish with this journal agree to the Copyright Notice.