The Collaborative Discussion Model: Developing Writing Skills through Prewriting Discussion
Keywords:
prewriting discussions, collaborative activities, scaffolding, discussion model
Abstract
This study aims to investigate the effect of peer-assisted prewriting discussion on second language (L2) academic writing and its benefits for students with different proficiency levels. While there is a significant body of research exploring the positive impact of collaboration on L2 writers' written performance and the ways it could be organised, there is little practical consideration on how to formulate explicit instruction. The rationale for this research lies in designing and arranging explicit instruction that could lead to L2 learners producing a higher quality writing output. Based on both qualitative and quantitative methods, and drawn on students' written texts and data analysis, the current study was conducted to devise and test a proposed model, which the author will term the 'collaborative discussion model' (the CDM). The control and experimental groups of Russian EFL students (n = 48) were engaged in written assignments after naturally occurring discussions and then the latter group was involved in an instructor-led discussion. The practice writing tasks were rated with the analytic rubric used in IELTS, assessing task response, coherence and cohesion, lexical resource, and grammatical range. The findings suggest that collaborative prewriting tasks, accomplished in the experimental group of students with different levels of L2 proficiency, may encourage students to engage more in reflection about the content and language of the text. As the texts produced after introducing the CDM were scored higher, especially on the criteria of task response and lexical resource, it is suggested that scaffolding prewriting discussions can potentially augment the writing skills of learners and the CDM can be used as a complementary activity to address the challenges associated with academic writing. The results of the questionnaire can imply that there are benefits of explicit instruction for students with different levels of L2 proficiency, although in nuanced ways and different degrees.
Downloads
Download data is not yet available.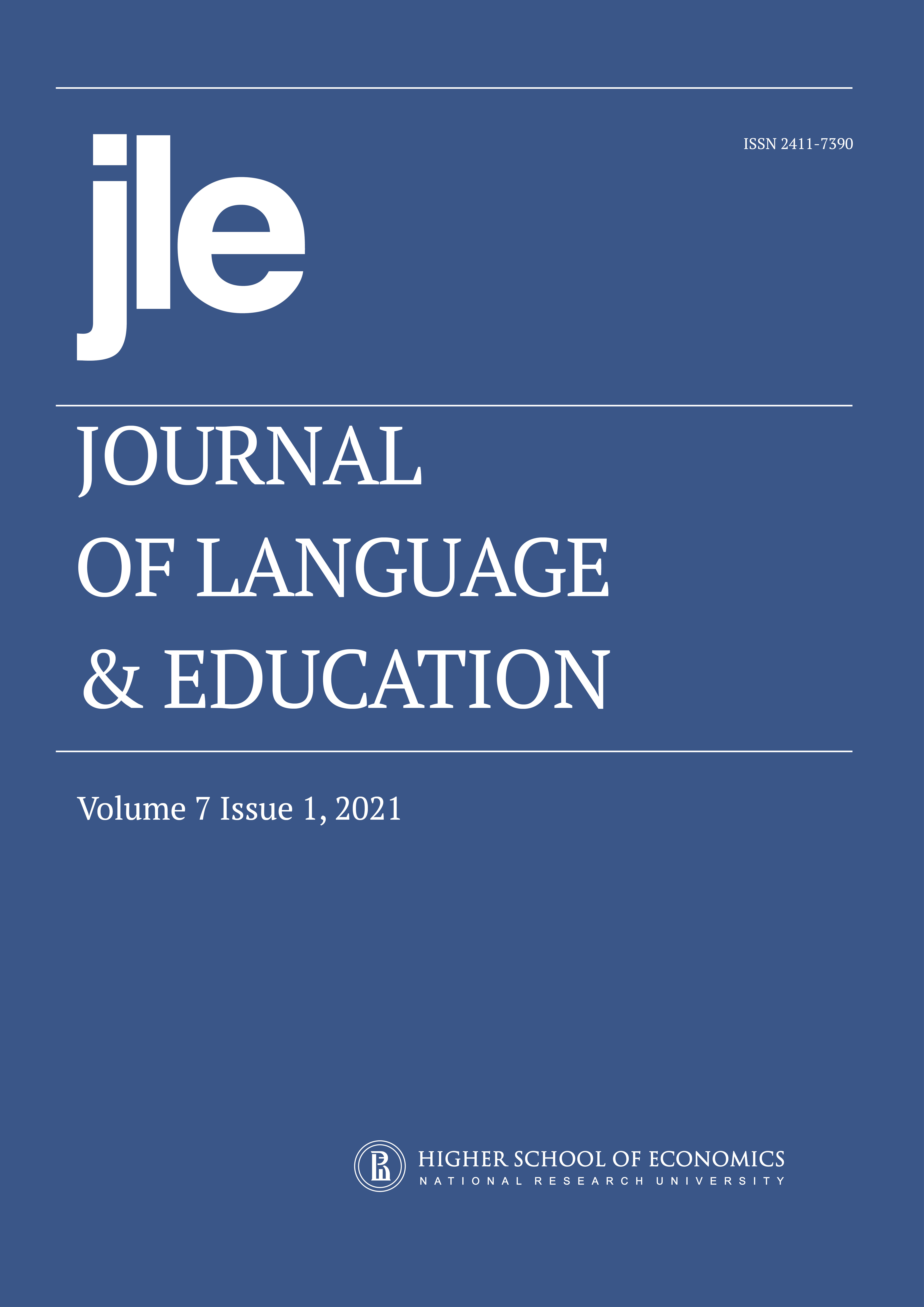 How to Cite
Pospelova, T. (2021). The Collaborative Discussion Model: Developing Writing Skills through Prewriting Discussion. Journal of Language and Education, 7(1), 156-170. https://doi.org/10.17323/jle.2021.10748
Section
Research Articles
Copyright (c) 2021 National Research University Higher School of Economics
This work is licensed under a Creative Commons Attribution 4.0 International License.
Authors who publish with this journal agree to the Copyright Notice.