Teacher Positioning and Students with Dyslexia: Voices of Croatian EFL teachers
Keywords:
dyslexia, language teachers, teacher agency, teaching-as-caring, emotion labour, positioning theory
Abstract
How students with dyslexia are positioned by their language teachers and what roles teachers assume when working with this group of students have rarely been investigated. In this study, using positioning theory as a theoretical framework and collecting data by means of an in-depth semi-structured interview and lesson observations, which were subsequently coded, we enquired about the positioning of 10 in-service Croatian primary and secondary school teachers. We wanted to know how teacher participants positioned students with dyslexia and how they positioned themselves towards this group of students. The analysis revealed that participants expressed positive attitudes, whereas their positioning was diverse. Participants positioned themselves as caring teachers and teachers of all learners. By recognising various learner needs, they created an inclusive learning environment by adapting teaching approaches and providing accommodations. However, this caring resulted in emotion labour, with both emotional costs and rewards. These results imply that teaching students with dyslexia may be challenging, and we hope that discussing teacher positioning in this context can help educators better understand teacher agency when working with students with SpLDs.
Downloads
Download data is not yet available.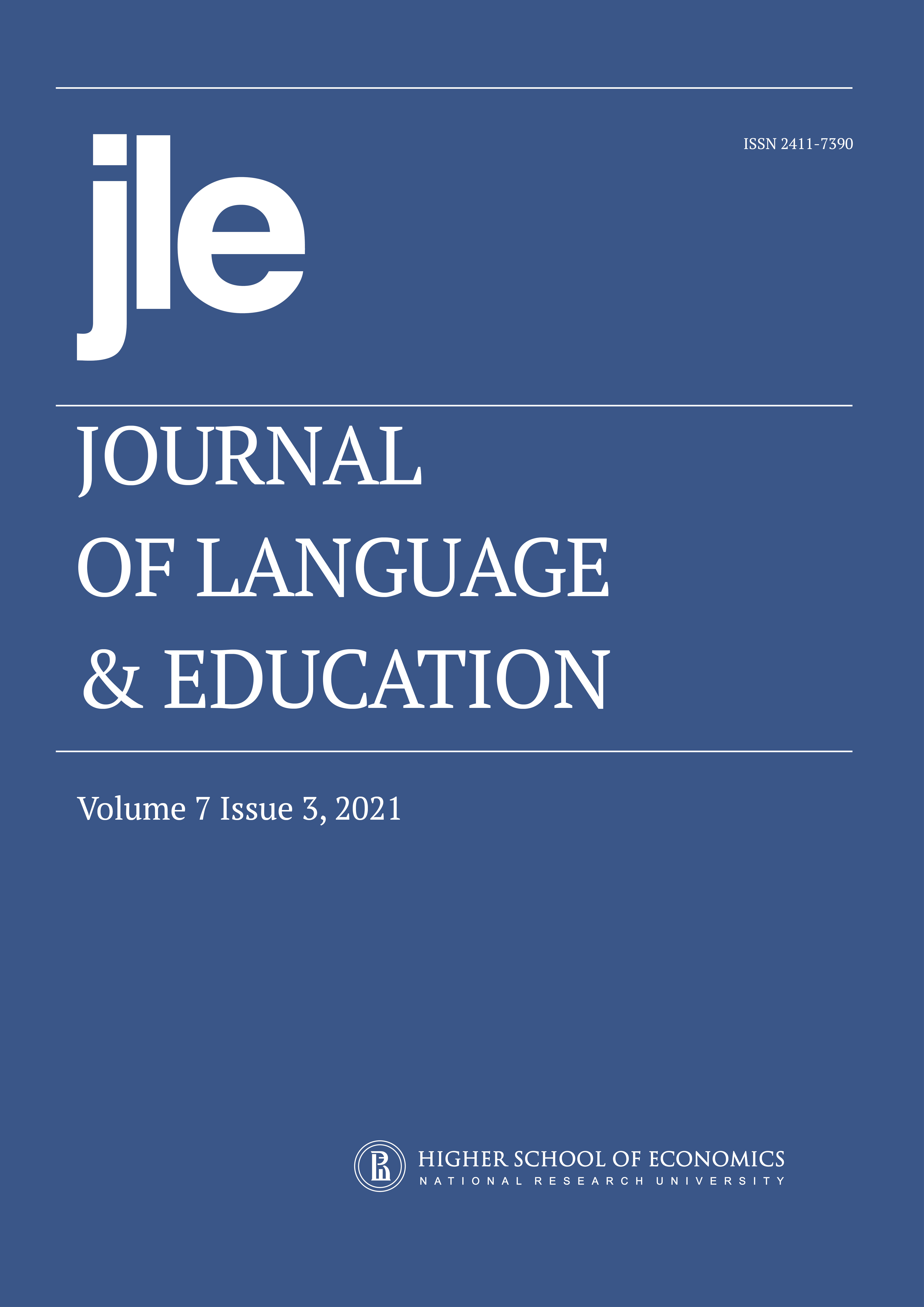 How to Cite
Kałdonek-CrnjakovićA., & FišerZ. (2021). Teacher Positioning and Students with Dyslexia: Voices of Croatian EFL teachers. Journal of Language and Education, 7(3), 76-88. https://doi.org/10.17323/jle.2021.11561
Section
Research Articles
Copyright (c) 2021 National Research University Higher School of Economics
This work is licensed under a Creative Commons Attribution 4.0 International License.
Authors who publish with this journal agree to the Copyright Notice.