Corpus linguistics for education-A guide for research by Pascual Perez-Paredes: A Book Review
Awatif Alruwaili

Northern Border University
Abstract
The book Corpus linguistics for education was written by Pascual Perez-Paredes (2020) and published by Routledge. The book aims to provide a guide for how corpus linguistics (CL) methods can be used in educational research. The book consists of seven chapters and an additional conclusion chapter. The book addresses different themes that are relevant for the inclusion of CL methods in the education research field such as frequency register (texts) and keyword analysis, among others. The book is distinguished by the inclusion of a good number of tables and figures providing step-by-step guides for all the selected methods of analysis. This book is very important for researchers and students who are interested in using CL methods in the field of education. This review consists of a brief summary of the eight chapters and a critical discussion of three key issues raised in the book. The review also provides an overall evaluation of the contributions this book has made to this particular discipline.
Downloads
Download data is not yet available.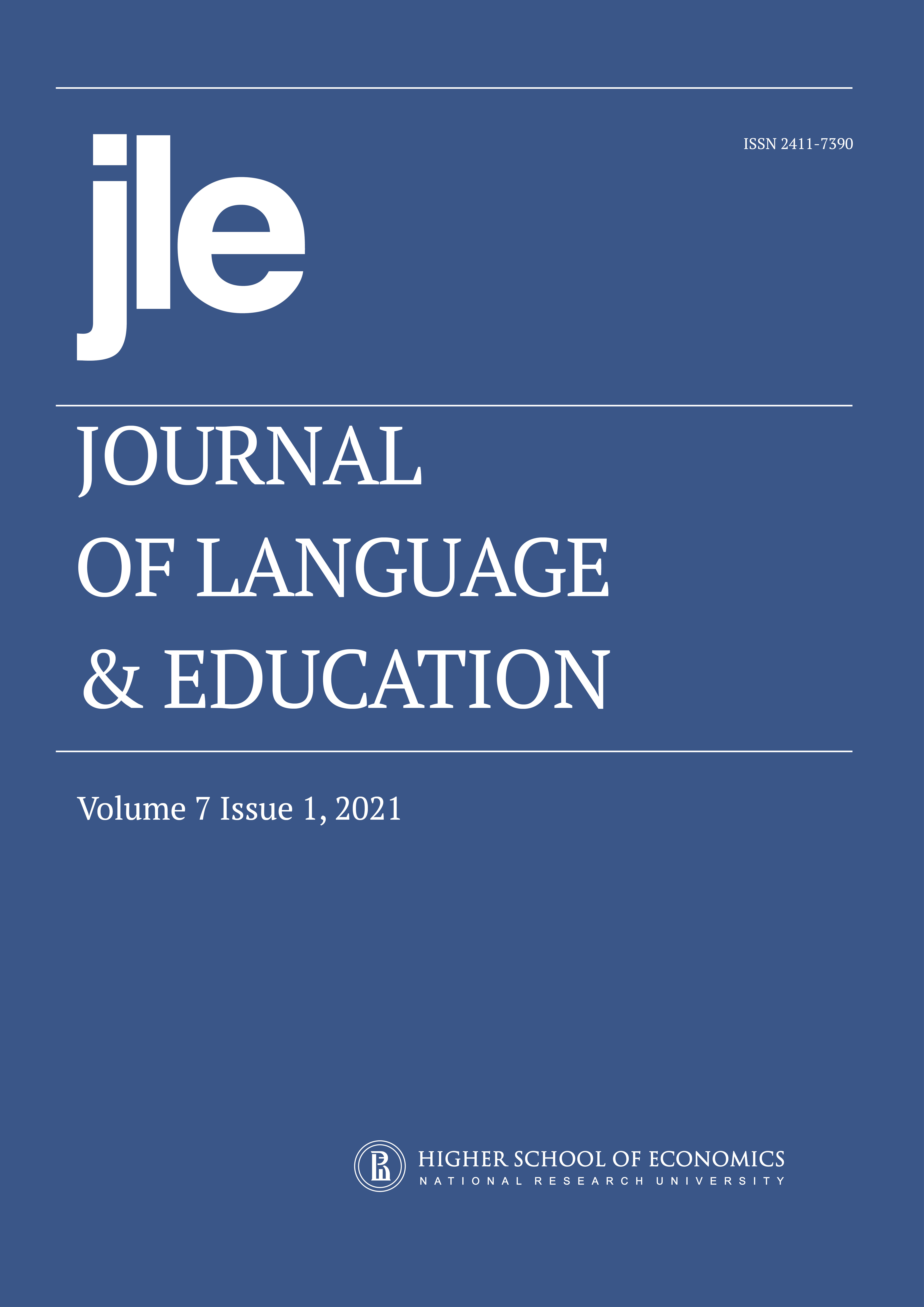 How to Cite
AlruwailiA. (2021). Corpus linguistics for education-A guide for research by Pascual Perez-Paredes: A Book Review. Journal of Language and Education, 7(1), 241-244. https://doi.org/10.17323/jle.2021.11951
Copyright (c) 2021 National Research University Higher School of Economics
This work is licensed under a Creative Commons Attribution 4.0 International License.
Authors who publish with this journal agree to the Copyright Notice.