On the Relationship of Iranian EFL Learners' Engagement and Self-regulation with Their Learning Outcomes
Yahya Ghelichli

Department of English Language Teaching, Gorgan Branch, Islamic Azad University, Gorgan, Iran

https://orcid.org/0000-0003-4659-9672

Seyyed Hassan Seyyedrezaei

Department of English Language Teaching, Aliabad Katoul Branch, Islamic Azad University, Aliabad Katoul, Iran

https://orcid.org/0000-0003-1365-3214

Zari Sadat Seyyedrezaei

Department of English Language Teaching, Aliabad Katoul Branch, Islamic Azad University, Aliabad Katoul, Iran

https://orcid.org/0000-0003-1365-3214
Keywords:
self-regulation, student engagement, learning outcomes, EFL learners, language learning
Abstract
Background. Language learning is a long and tedious process and some students may lose their initial interest, so their learning achievement might in turn decrease. Student engagement and self-regulation can be seen as influential in helping them to restore their enthusiasm and motivation. Engagement can assist students to be actively involved in their school work in order to become more motivated and interested in language learning. Further, self-regulation also seems to contribute to have students regulate their learning behavior and engagement, which could possibly play a role in their learning outcomes.
Purpose. The purpose of this study was thus to investigate the relationships of self-regulation and student engagement with learning outcomes.
Method. The participants, selected through convenience sampling, included 146 language learners learning English at the Iran Language Institute (ILI) Gorgan, Iran. They were given two questionnaires and a language proficiency test.
Results. The obtained data were analyzed by using SPSS, version 26. The results of Spearman's rho correlation tests indicated that there were statistically significant relationships of self-regulation and student engagement with learning outcomes, with student engagement having a stronger association with learning outcomes. Moreover, student engagement as a global construct was a better predictor of learning outcomes.
Conclusion. Since student engagement is comparatively new in the realm of language education, the findings can contribute to our understanding of its role in learning outcomes. Besides, the results have pedagogical implications for language learners and language teachers alike.
Downloads
Download data is not yet available.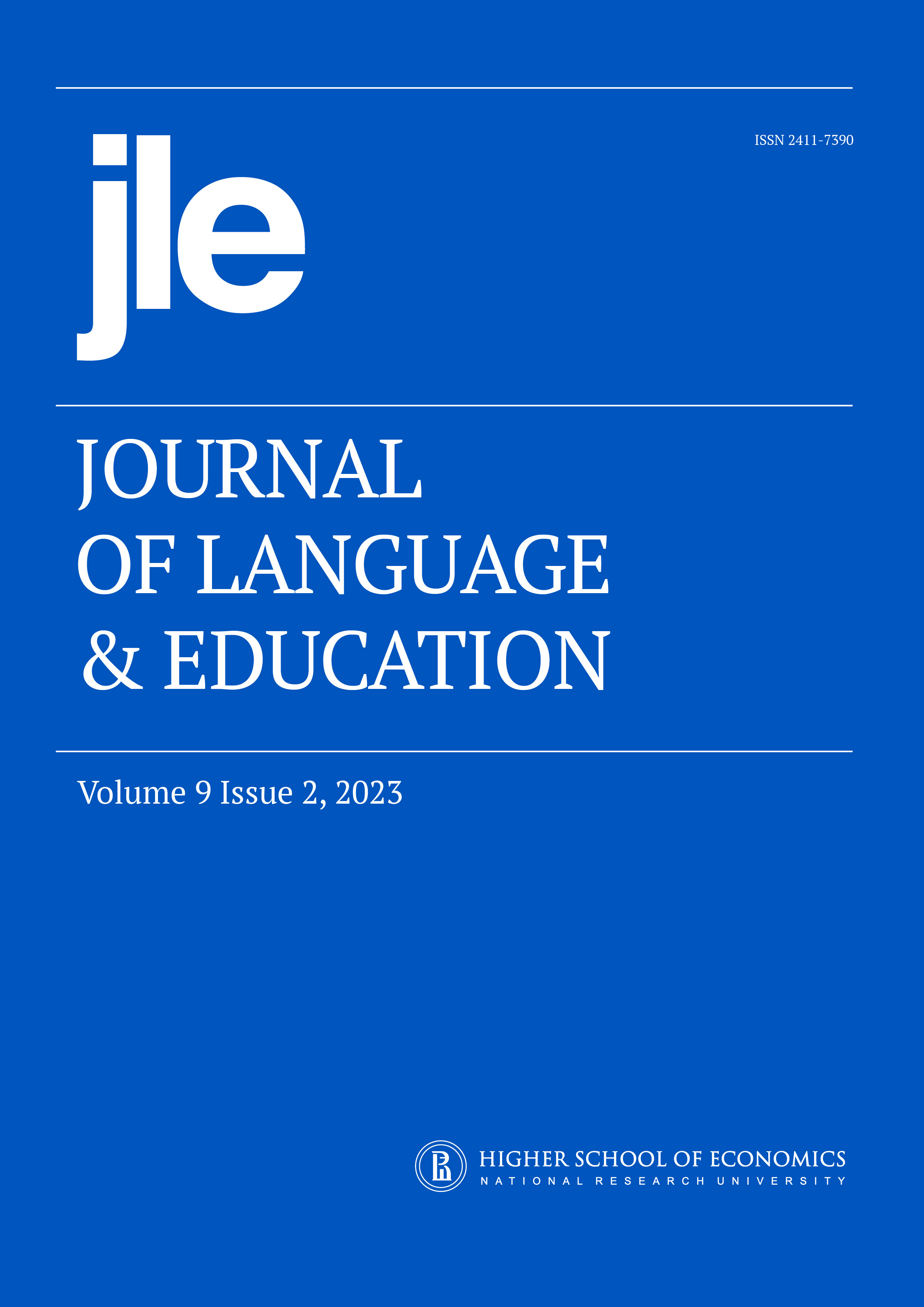 How to Cite
GhelichliY., SeyyedrezaeiS. H., & SeyyedrezaeiZ. S. (2023). On the Relationship of Iranian EFL Learners' Engagement and Self-regulation with Their Learning Outcomes. Journal of Language and Education, 9(2), 72-84. https://doi.org/10.17323/jle.2023.12741
Copyright (c) 2023 National Research University Higher School of Economics
This work is licensed under a Creative Commons Attribution 4.0 International License.
Authors who publish with this journal agree to the Copyright Notice.