Innovative Approaches in Teaching English Writing to Chinese Speakers: Book Review
Abstract
Innovative Approaches in Teaching English Writing to Chinese Speakers, edited by Barry Lee Reynolds and Mark Feng Teng and published by De Gruyter Mouton in 2021, addresses the needs and directions for innovation in English writing teaching. Based on the Chinese-speaking contexts, its empirical studies highlight teacher-researchers' attempts on pedagogical innovations, showcasing stakeholders' attitudes and perceptions regarding these approaches. The book illustrates the shared features and challenges of the assessment-driven teaching of English writing. Its collection of qualitative studies and small-scale action research significantly provides deeper insights into innovative English writing teaching. Additionally, it includes practical suggestions for future reforms of curriculum designs, pedagogies, and education systems in the regions. Thus, it benefits various readers concerned with the design, process, and outcome of teaching English writing. This book review summarizes the eleven chapters firstly. It critically discusses three critical issues in the volume. This review concludes with an overall evaluation of this book's contribution to the innovation of teaching English writing.
Downloads
Download data is not yet available.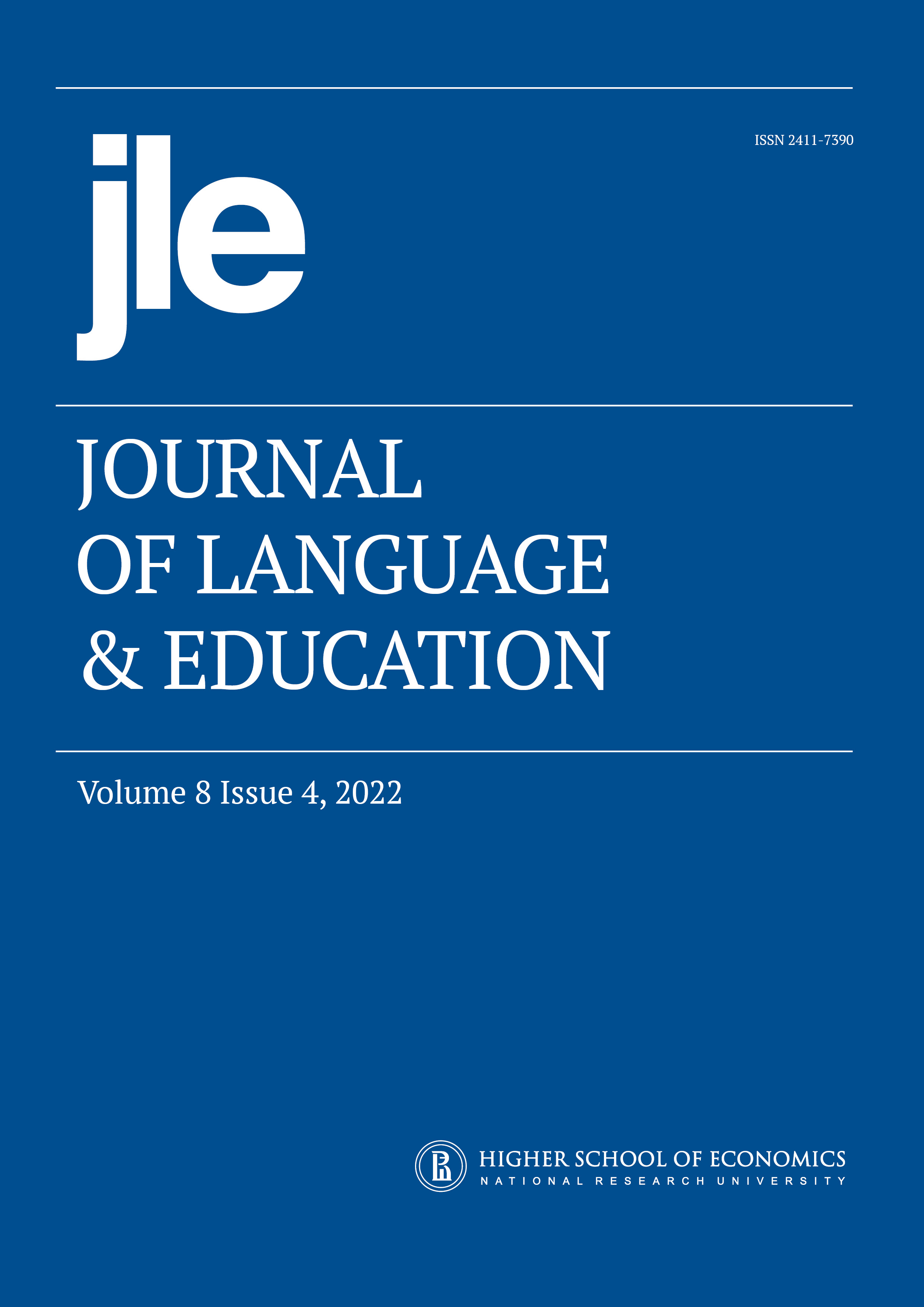 How to Cite
XieX. (2022). Innovative Approaches in Teaching English Writing to Chinese Speakers: Book Review. Journal of Language and Education, 8(4), 204-207. https://doi.org/10.17323/jle.2022.13437
Copyright (c) 2022 National Research University Higher School of Economics
This work is licensed under a Creative Commons Attribution 4.0 International License.
Authors who publish with this journal agree to the Copyright Notice.