A Comparative Analysis of Temporal Structure of English Poetic Texts for Adults and Children
Nataliya Denisova

National Research University Higher School of Economics

Dinara Yusipova

National Research University Higher School of Economics
Keywords:
poetry, English poetry, literature for adults and children, text analysis, grammar, animals
Abstract
Poetry has always been under the focus of scholars' attention, though the problem of performing a comparative analysis of children's and adults' poetry has not received enough attention yet. The study undertaken is aimed to fill in this gap and provide the analysis of English poetry for adults and children with the attempt to identify some grammatical peculiarities of the corresponding poetic texts. The scope of the texts for examination is limited to English poetry of the nineteenth – twentieth centuries focused on the animal theme. The analysis of the temporal structure of the texts selected was based on the method elaborated by Ludmila Nozdrina in her work "Poetics of grammar categories" (2004). The results of the study have proved the hypothesis stated: there are some differences in temporal structuring of the nineteenth–twentieth century poetic English texts focused on the animal theme. The main difference lies in targeting the poem: whether it appeals to adults or children. The current study contains quantitative information on the usage of certain grammatical phenomena within the texts analyzed, and the attempts of their interpretations. Consequently, the study might be of particular interest for those scholars who do research on differentiating grammatical peculiarities of poetry in general and drawing differences between children's and adults' poetry, in particular.
Downloads
Download data is not yet available.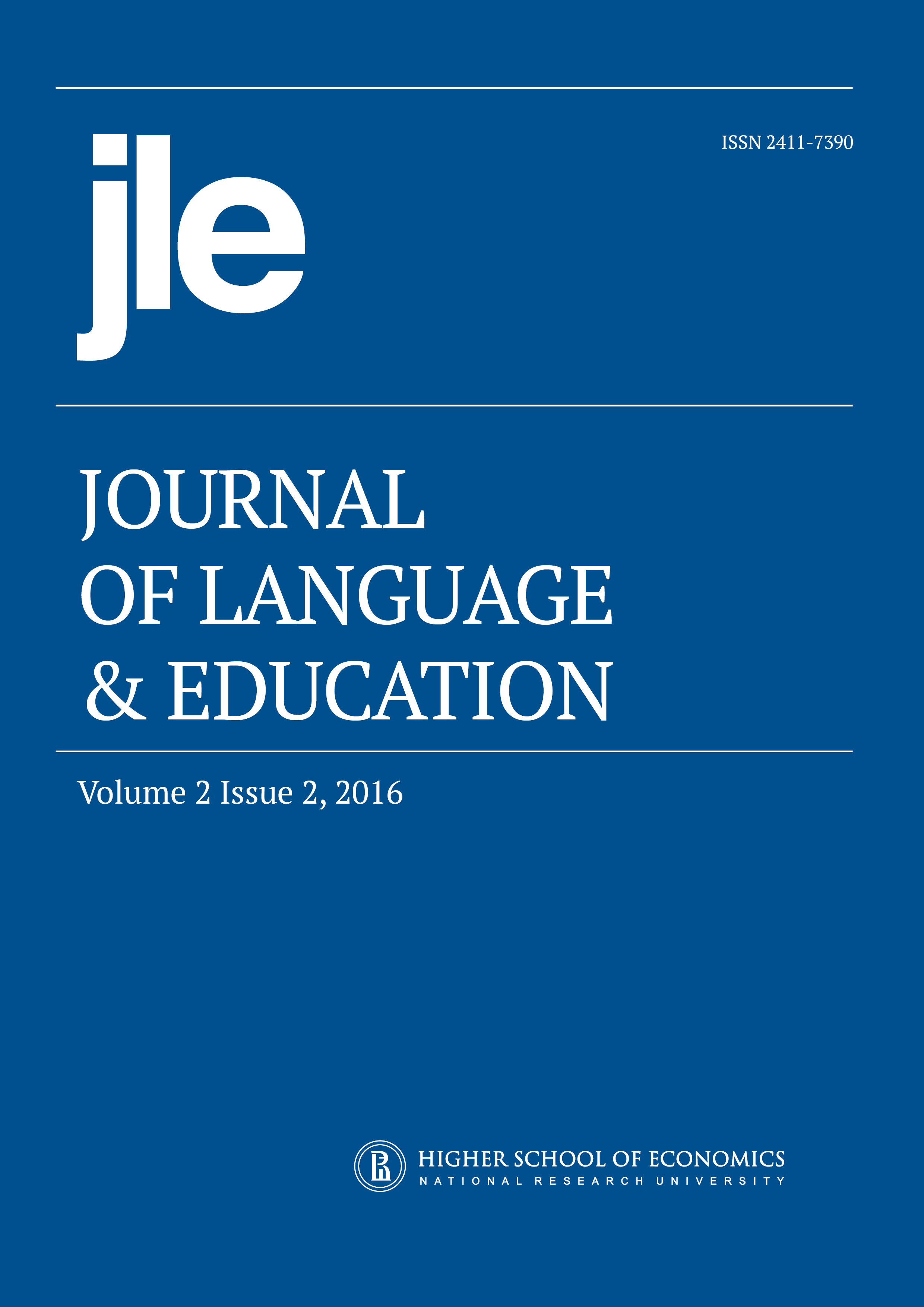 How to Cite
Denisova, N., & Yusipova, D. (2016). A Comparative Analysis of Temporal Structure of English Poetic Texts for Adults and Children. Journal of Language and Education, 2(2), 6-13. https://doi.org/10.17323/2411-7390-2016-2-2-6-13
Copyright (c) 2016 National Research University Higher School of Economics
This work is licensed under a Creative Commons Attribution 4.0 International License.
Authors who publish with this journal agree to the Copyright Notice.