An Investigation of Turkish EFL Teachers' Work Alienation During the COVID-19 Pandemic
Keywords:
English as a foreign language, English language teaching, teacher alienation, teaching as labour, work alienation, online teaching
Abstract
Introduction. The education sector has been severely affected by the pandemic caused by the sudden outbreak of coronavirus disease (COVID-19), despite the preventive measures taken and innovations brought to mitigate its effects.
Purpose. This study investigated the impact of alienation experienced by EFL teachers as a result of obligatory social distancing that has become the new normal because of the COVID-19 pandemic. Further, it was determined whether gender, educational level, institution type, and years of experience in the profession were among the active determinants of work alienation.
Methods. A mixed-method approach was adopted for this study. Quantitative data were collected using the Work Alienation scale, completed by 160 EFL teachers working at public and private schools in Mersin, Turkey. Qualitative data were gathered from the responses of 18 teachers within the survey group. The data collected from the scale were analysed, and the data from the open-ended survey were coded and classified into three themes.
Results. The findings indicated that EFL teachers experienced low levels of work alienation during the pandemic, and the survey data provided thought-provoking examples of the damage caused by the pandemic. Although no significant differences were identified in alienation based on gender, institution type, and educational level, significant differences based on the years of experience were found in the powerlessness, meaninglessness, and isolation subscales, whereby teachers with 1–5 years of experience endured a higher level of work alienation than those with more experience.
Conclusion. The findings of the study not only raise awareness regarding the importance of providing guidance to EFL teachers during the pandemic but also raise concerns about their wellbeing and digital literacy.
Downloads
Download data is not yet available.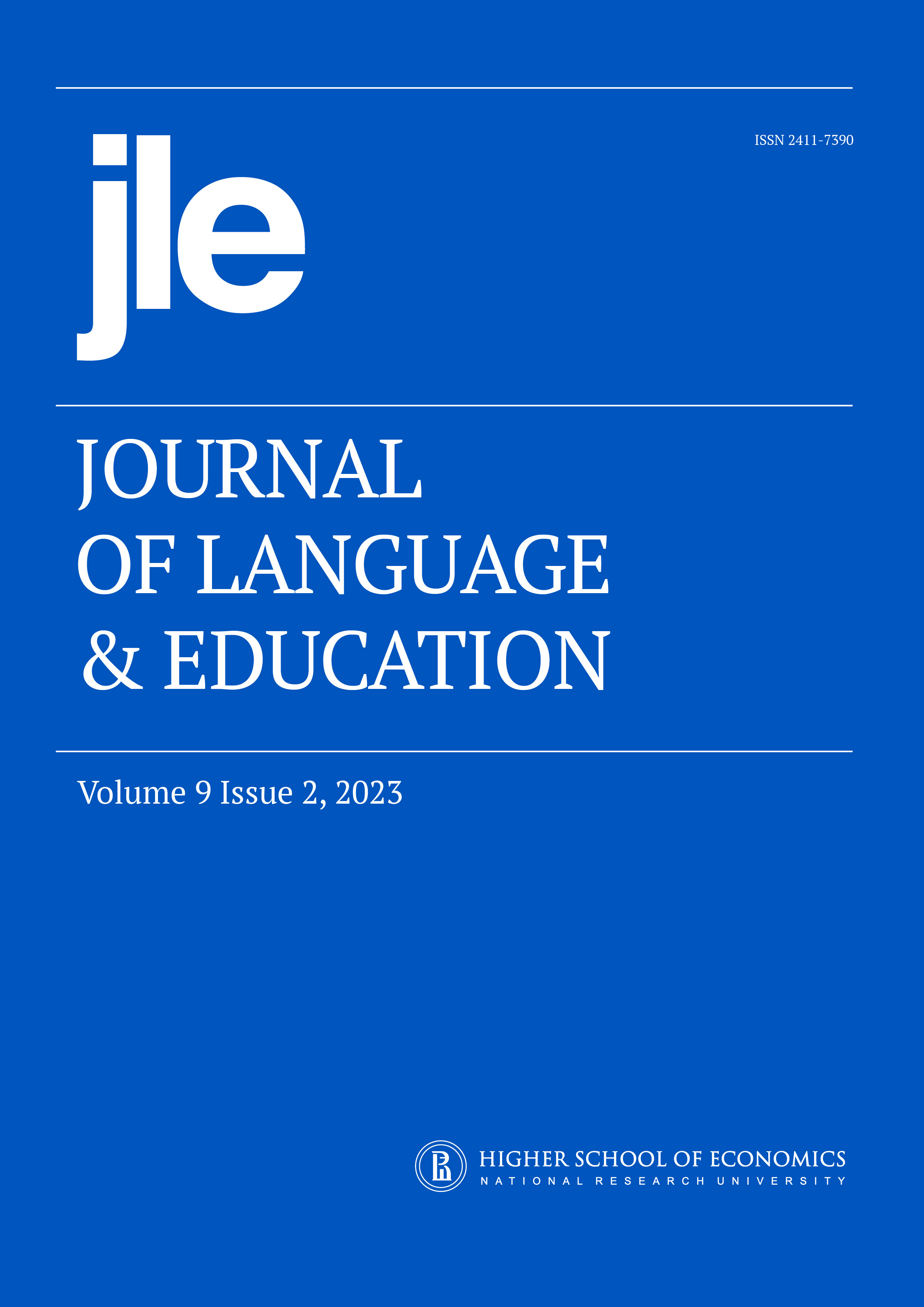 How to Cite
BilgiT., & Eraldemir TuyanS. (2023). An Investigation of Turkish EFL Teachers' Work Alienation During the COVID-19 Pandemic. Journal of Language and Education, 9(2), 40-56. https://doi.org/10.17323/jle.2023.13633
Copyright (c) 2023 National Research University Higher School of Economics
This work is licensed under a Creative Commons Attribution 4.0 International License.
Authors who publish with this journal agree to the Copyright Notice.