Developing Chemistry Students' Study Skills through Integration of Visual Organizers in Teaching ESP
Anastasia Sitnikova

Surgut State University

Olga Simonova

Surgut State University

Mrityunjoy Kar

Free University of Berlin
Keywords:
competence, skills, study skills, visual learning, visual organizers, facilitating learning, attitude toward English trough chemistry, student performance
Abstract
This study is aimed at development chemistry students' study skills through integration of visual organizers (VOs) in teaching English for Special Purposes (ESP). The research specifically examined the students' attitude toward the chemistry content of English classes and the achievement of two groups of 54 students under study. The results of the study indicated that there is a significant difference between the level of study skills in dealing with chemistry in English of the students in the experimental group before and after the experiment. The result of students' perception about visual organizers, as a strategy and approach to teaching English through chemistry, highlighted the rаtionale in this undertaking. All communicative activities and presentations used by the teacher in the class incorporating visual organizers in identified formats such word webbing, web diagram, flowcharts, concept maps, Venn diagram and pictorial graphics obtained a positive perception of chemistry information in English. Performance, on the other hand, indicated the VO's effectiveness in facilitating the learning of English and study skills development. This analysis implied that the experimental group performed significantly better than their peers in the control group. Facilitating English learning through chemistry content can be made through integrating visual organizers that help develop students' study skills. Hence, the use of visual organizers effect changes in learning chemistry content for the better. Visual organizers help students perform better and improve their attitude toward learning English for professional communication.  
This article is published under the Creative Commons Attribution 4.0 International License
.
Downloads
Download data is not yet available.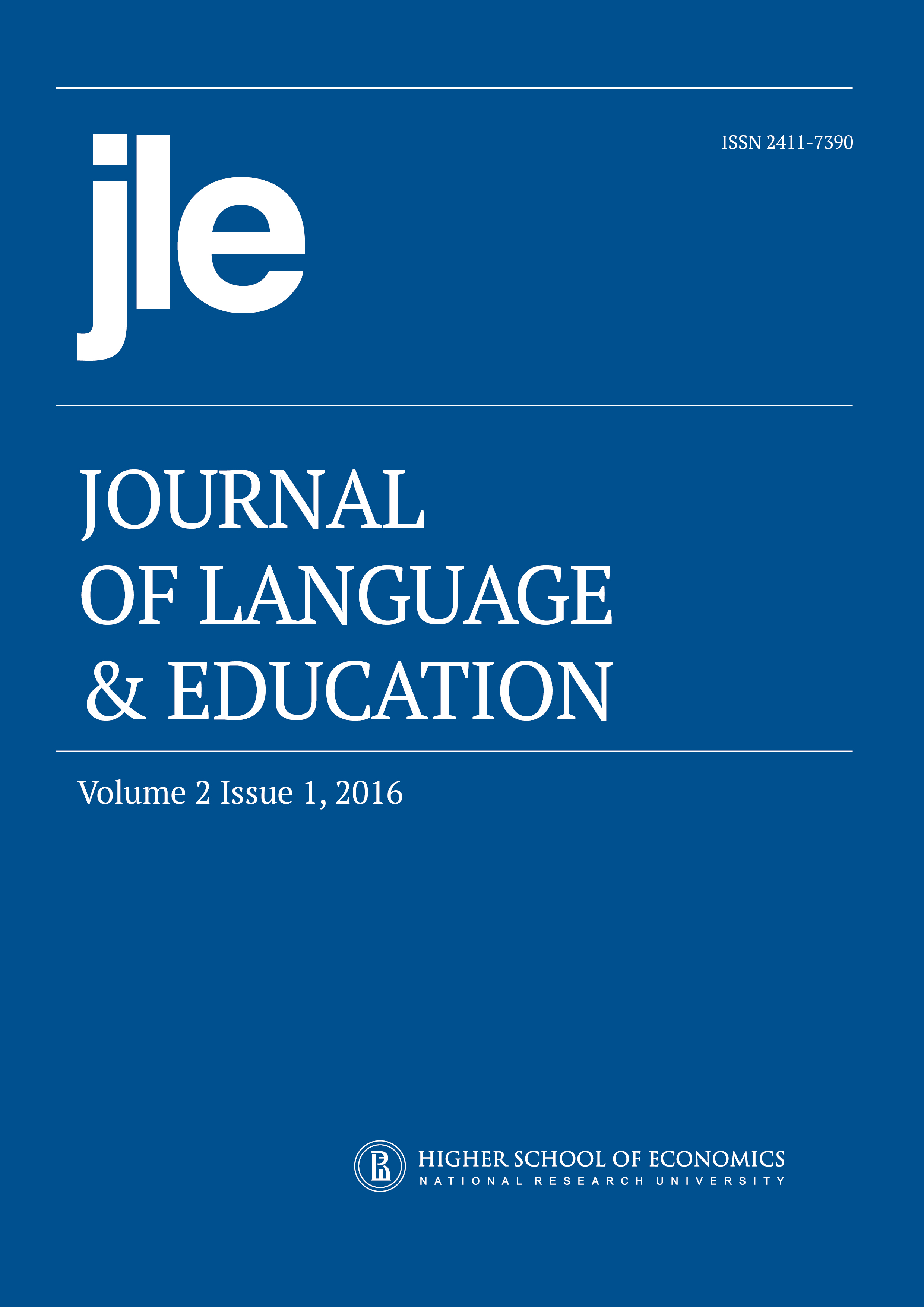 How to Cite
Sitnikova, A., Simonova, O., & Kar, M. (2016). Developing Chemistry Students' Study Skills through Integration of Visual Organizers in Teaching ESP. Journal of Language and Education, 2(1), 22-29. https://doi.org/10.17323/2411-7390-2016-2-1-22-29