Constructions Expressing Inaccurate Quantity: Functions and Status in Modern English
Nina Zhukova

National Research Tomsk Polytechnic University

Ludmila Petrochenko

Tomsk State Pedagogical University
Keywords:
category of measure, inaccurate and unspecified quantity, group classifier, object measurement classifier, mensural classifier
Abstract
The article reviews lexical units expressing evaluative (inaccurate and/or unspecified) measurement in Modern English. The study reveals that this measurement, located on the periphery of scientific and traditional metric systems, has great significance for operational partitioning and measuring different kinds of objects in the everyday life of native English speakers. To date, there have been no detailed descriptions of lexical representations for evaluative measurement in the English language since existing papers do not approach this issue systematically. The present article, based on the British National Corpus and English dictionaries, as well as on extracts from modern American fiction, is the result of an analysis and systematization of the constructions, or patterns, expressing inaccurate and unspecified quantities in Modern English. In particular, the article provides a list of such constructions and their corresponding classifications based on their functions as specific classifiers. It also studies the structure of each type distinguished, the semantics of their components and their combinatory specificities. The analysis determines the status of these constructions in the paradigm of the category of measure in relation to the other language means of the given conceptual category, with which the constructions in question form the corresponding functional-semantic field. The results of the conducted research reveal how the "human factor" manifests itself in the English-language culture when expressing quantity evaluation of the outward things.
Downloads
Download data is not yet available.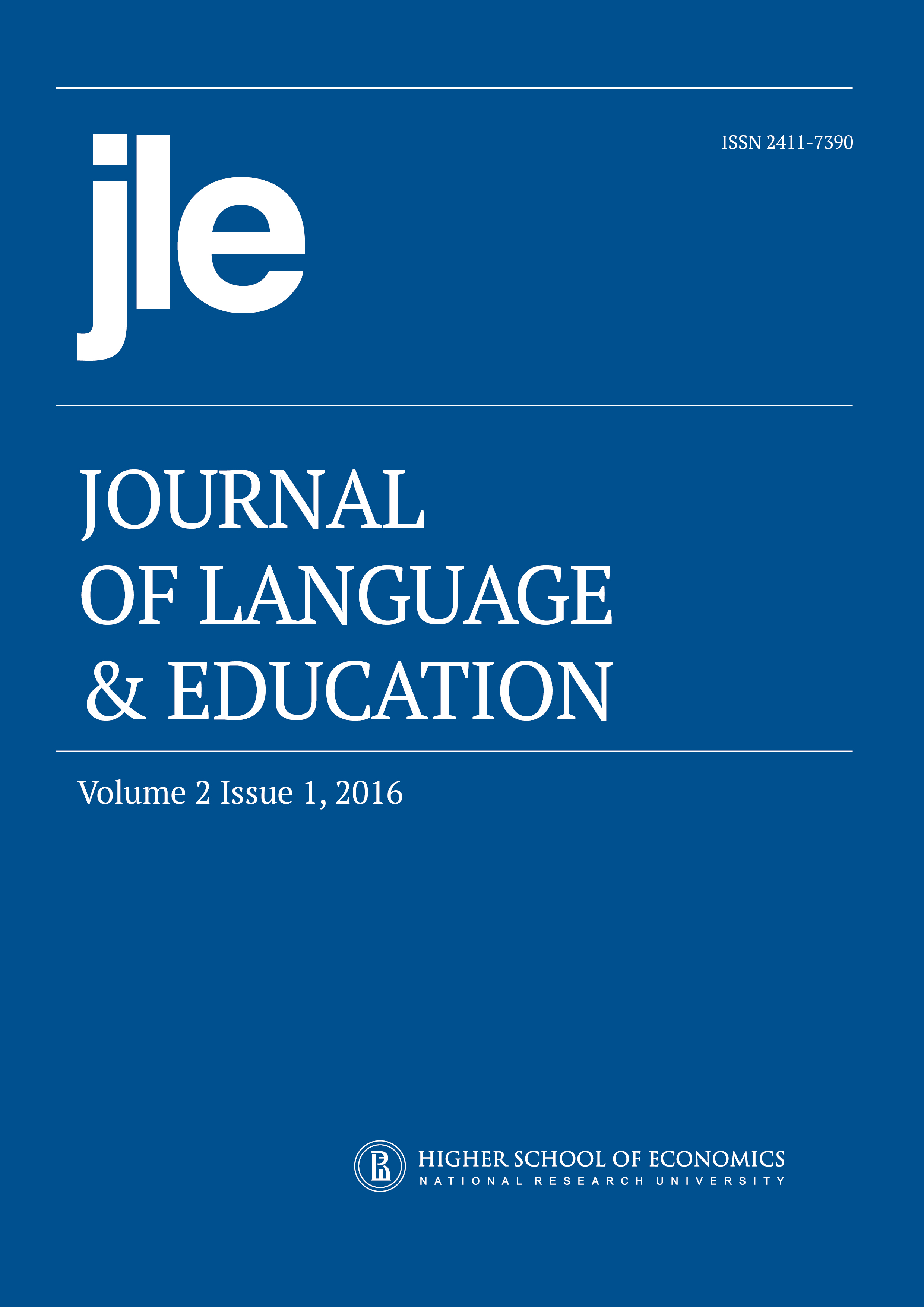 How to Cite
Zhukova, N., & Petrochenko, L. (2016). Constructions Expressing Inaccurate Quantity: Functions and Status in Modern English. Journal of Language and Education, 2(1), 48-55. https://doi.org/10.17323/2411-7390-2016-2-1-48-55
Copyright (c) 2016 National Research University Higher School of Economics
This work is licensed under a Creative Commons Attribution 4.0 International License.
Authors who publish with this journal agree to the Copyright Notice.