Historical and Symbolic Aspects of Linguistic Representation of the World
Margarita Ganyushina

Russian State Social University
Keywords:
symbolic language properties, linguistic sign, linguistic world-image, linguistic thinking, linguistic consciousness, inner form
Abstract
The article is an attempt to offer a theoretical understanding of the notion of a "Linguistic world-image" (LWI) within symbolic contexts as represented in the current literature, define the symbol's features, its influence on LWI in historic perspective, and investigate its functioning within idioms or metaphors. We have undertaken the review of previous LWI investigations and, as the methodological basis of our research, we have used ethno-semantic and linguistic-philosophical approaches to language; specifically, the method of multiple etymology, introduced by V. N. Toporov and developed by M.M. Makovsky, which permitted us to identify the correlation of LWI with linguistic signs as a carrier of symbolic meaning. It should be noted that studying symbolic language properties and linguistic signs within the linguistic world-image, which were not taken into account before, is conductive to a more profound comprehension of the correlation between language, culture, and mutual understanding index in the intercultural communication process.
The LWI concept is considered as a subjective-objective dynamic multilevel construct, which presents its primary features through a lexical-semantic language system within a world and national culture formed as a result of the reflection of sensorial perception, facts, understanding and estimation of the objective phenomena in national linguistic consciousness, in the experience of correlation of language concepts, images and symbols throughout the cultural historical development of the language. Therefore, two approaches to studying LWI are evident - cognitive and cultural-philosophical - which are not so much conflicting as mutually reinforcing.
Downloads
Download data is not yet available.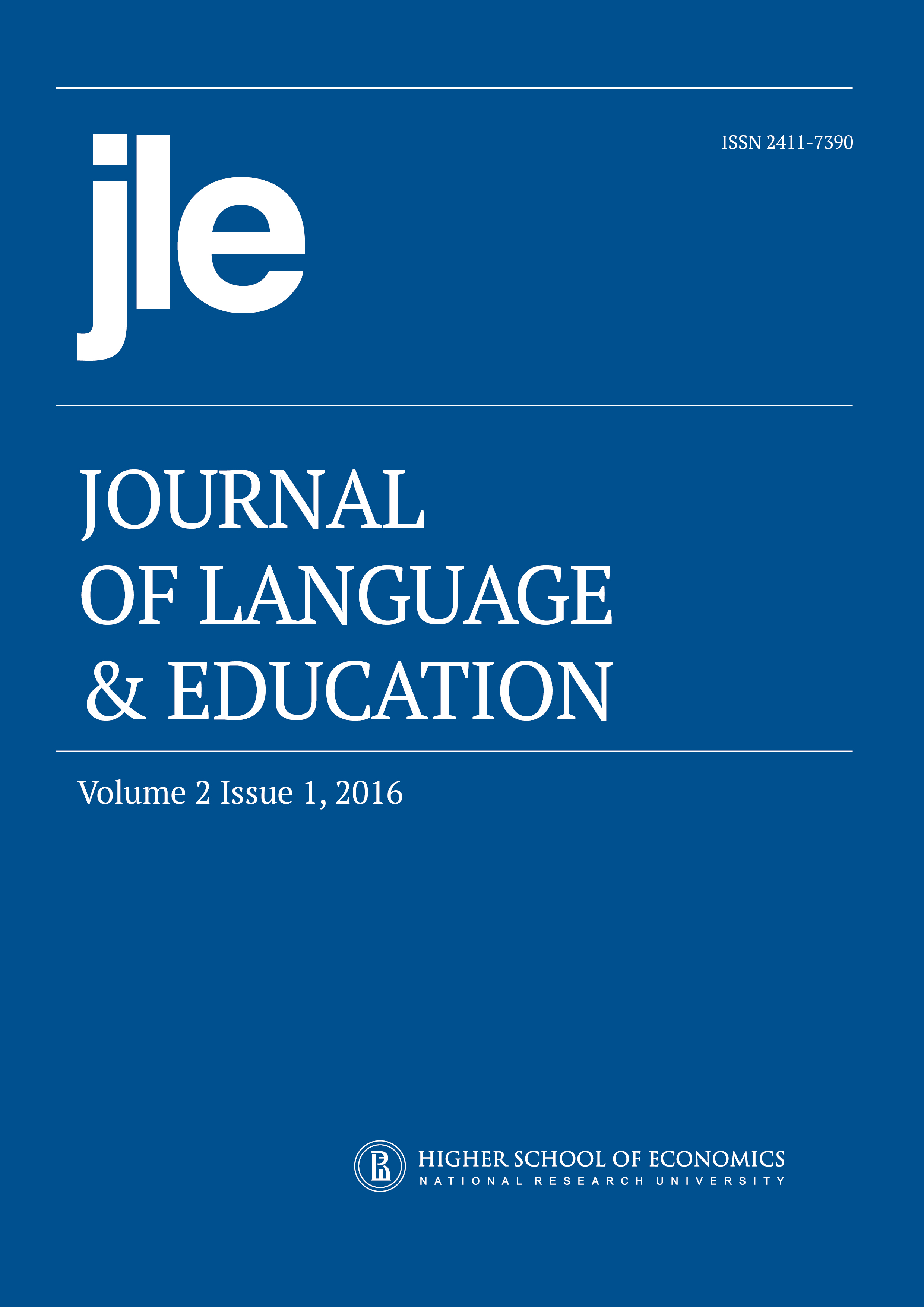 How to Cite
Ganyushina, M. (2016). Historical and Symbolic Aspects of Linguistic Representation of the World. Journal of Language and Education, 2(1), 65-71. https://doi.org/10.17323/2411-7390-2016-2-1-65-71
Copyright (c) 2016 National Research University Higher School of Economics
This work is licensed under a Creative Commons Attribution 4.0 International License.
Authors who publish with this journal agree to the Copyright Notice.