Implementing Peer Assessment in a Russian University ESP Classroom
Olga Stognieva

National Research University Higher School of Economics
Keywords:
peer assessment strategies, marking criteria, evaluation methods, reflective practice
Abstract
In order to develop the skills and competences required in a professional environment, university students have to reflect on their own role in the learning process. The traditional methods of assessment do not assess reflective thinking, critical thinking, self-evaluation and peer evaluation. Peer assessment may be a way to solve this problem. In this paper, it is researched how peer assessment could be applied to higher education and the effect of using this form of assessment on the quality of learning. The methodology to investigate the effect of peer assessment as a part of the learning process includes literature observation, case study, developing protocols and marking criteria rules for peer assessment, examples of peer assessment strategies and activities. The results of the research demonstrate that peer assessment methods of either written or oral performance can trigger a deeper involvement of students both in the learning and in the assessment process, keep motivation up and develop some qualities essential for future professional life. Therefor peer assessment could be effectively integrated in the course of ESP at the Moscow Higher School of Economics.   
This article is published under the Creative Commons Attribution 4.0 International License
.
Downloads
Download data is not yet available.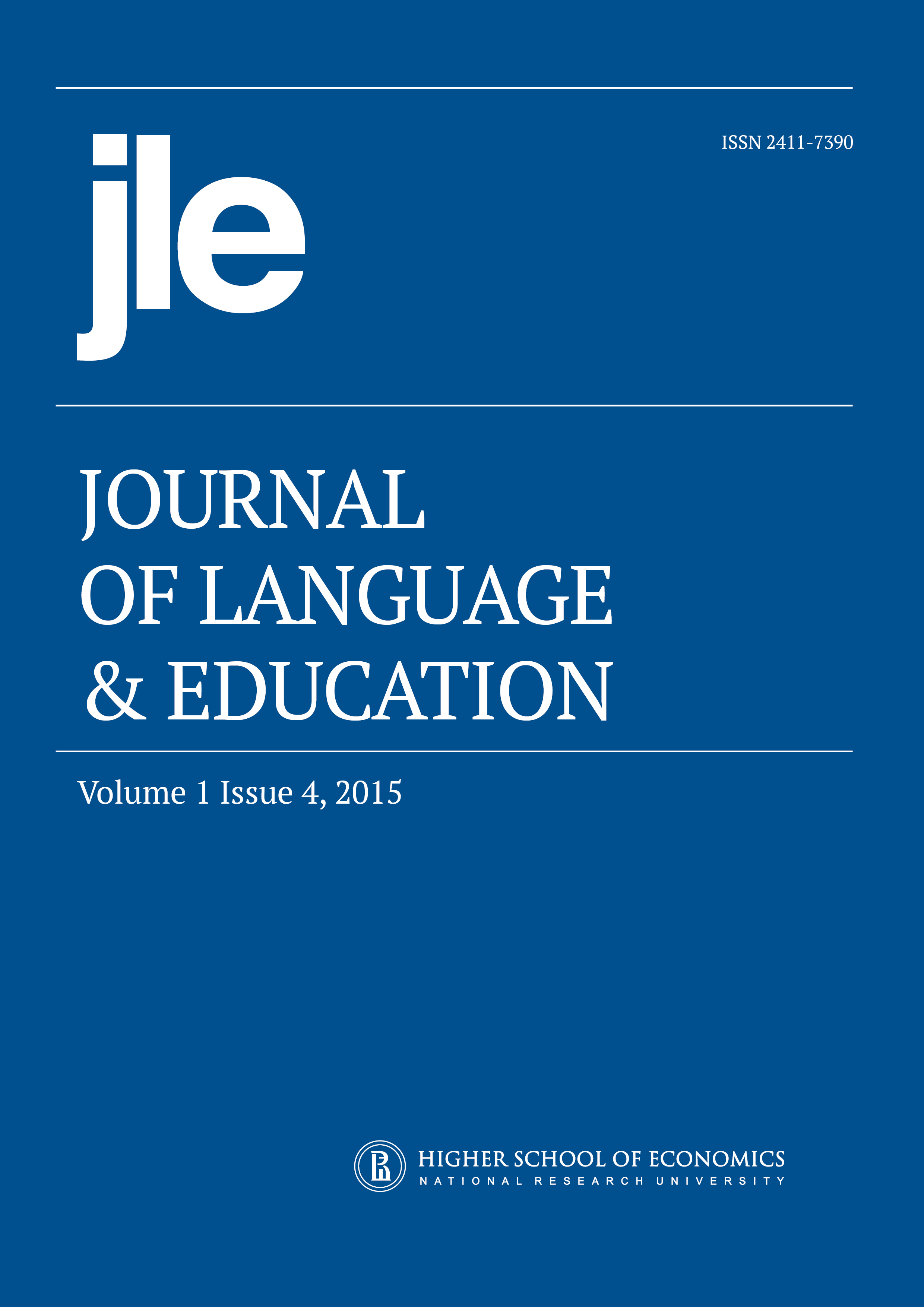 How to Cite
Stognieva, O. (2015). Implementing Peer Assessment in a Russian University ESP Classroom. Journal of Language and Education, 1(4), 63-73. https://doi.org/10.17323/2411-7390-2015-1-4-63-73