Efficiency of Individualised Resources in the Russian EFL Classroom
Olga Stognieva

National Research University Higher School of Economics
Keywords:
individualised resources, speaking skills, aptitudes, learning strategies, personality variables
Abstract
In order to plan lessons that include effective instructional strategies, it is critical for teachers to be aware of student aptitudes, personality variables, learning strategies, interests, aspirations, and talents. This paper presents a way for Russian teachers to improve their students' speaking abilities when learning foreign languages, called individualised resources, which are based on the concept of individualisation. Individualised resources are designed to help students to actively participate in the learning process, contribute to their productivity of learning and compensate for missing abilities when mastering foreign languages. In order to verify the effectiveness of this educational tool, qualitative and quantitative indicators were applied to a classroom-based study. Research findings illustrate how the approach enhanced the students' speaking abilities in terms of purposefulness, richness of speech content and logical progression of speech. The results presented in the article indicate that this type of training may be sufficient to shape speaking skills when teaching English.  
This article is published under the Creative Commons Attribution 4.0 International License
.
Downloads
Download data is not yet available.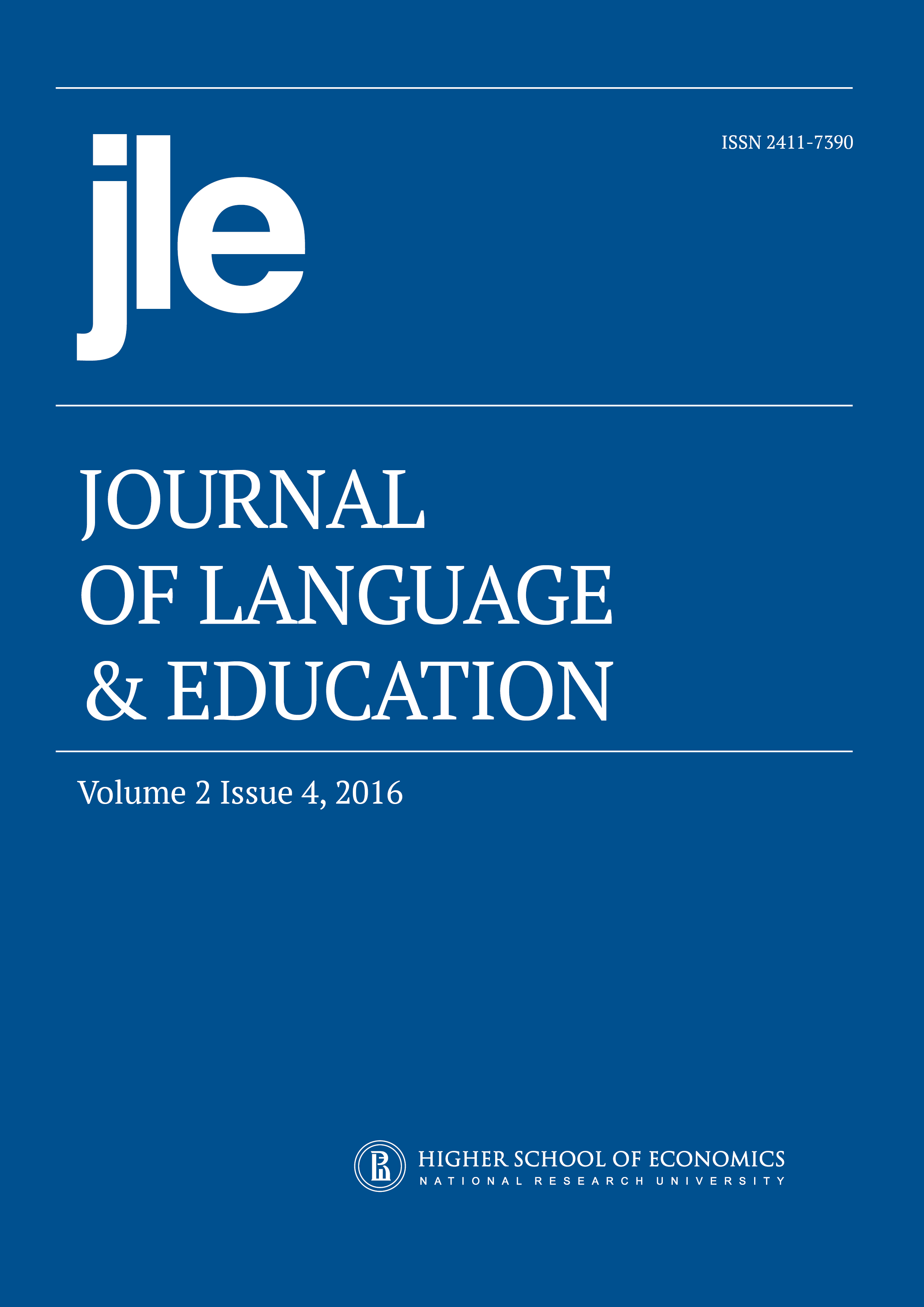 How to Cite
Stognieva, O. (2016). Efficiency of Individualised Resources in the Russian EFL Classroom. Journal of Language and Education, 2(4), 63-74. https://doi.org/10.17323/2411-7390-2016-2-4-63-74