Reading Accuracy in EFL Students with a Transparent L1 Background – a Case Study from Poland
Monika Łodej

Institute of Foreign Languages at Jan Kochanowski University
Keywords:
EFL, reading, accuracy, regularity, transparency
Abstract
Research indicates that L2 reading competence is influenced by L1 reading ability, L2 proficiency, and L2 decoding competence. The present study investigates the significance of two variables, regularity and frequency, in relation to English as a Foreign Language (EFL) reading accuracy in students with a transparent L1. Fifteen 6th grade students in their sixth year of regular instruction in English took part in this study. Their mother tongue is Polish whereas English is their foreign language; thus, their language competence in L1 and L2 differs substantially. The research design followed Glusko (1979), Plaut (1996), and Wang and Koda (2007). There are four sets of real words. Two features of real words are manipulated for regularity and frequency. The study reveals that both conditions of script, regularity and transparency, affect reading accuracy in EFL students. However, the dimension of regularity is a stronger predicator of accuracy than the frequency with which the students encounter a word. From the pedagogical perspective, the collected data supports the use of structured reading instructions in the EFL classroom in order to restrain negative transfer of L1 to L2 reading strategies.
Downloads
Download data is not yet available.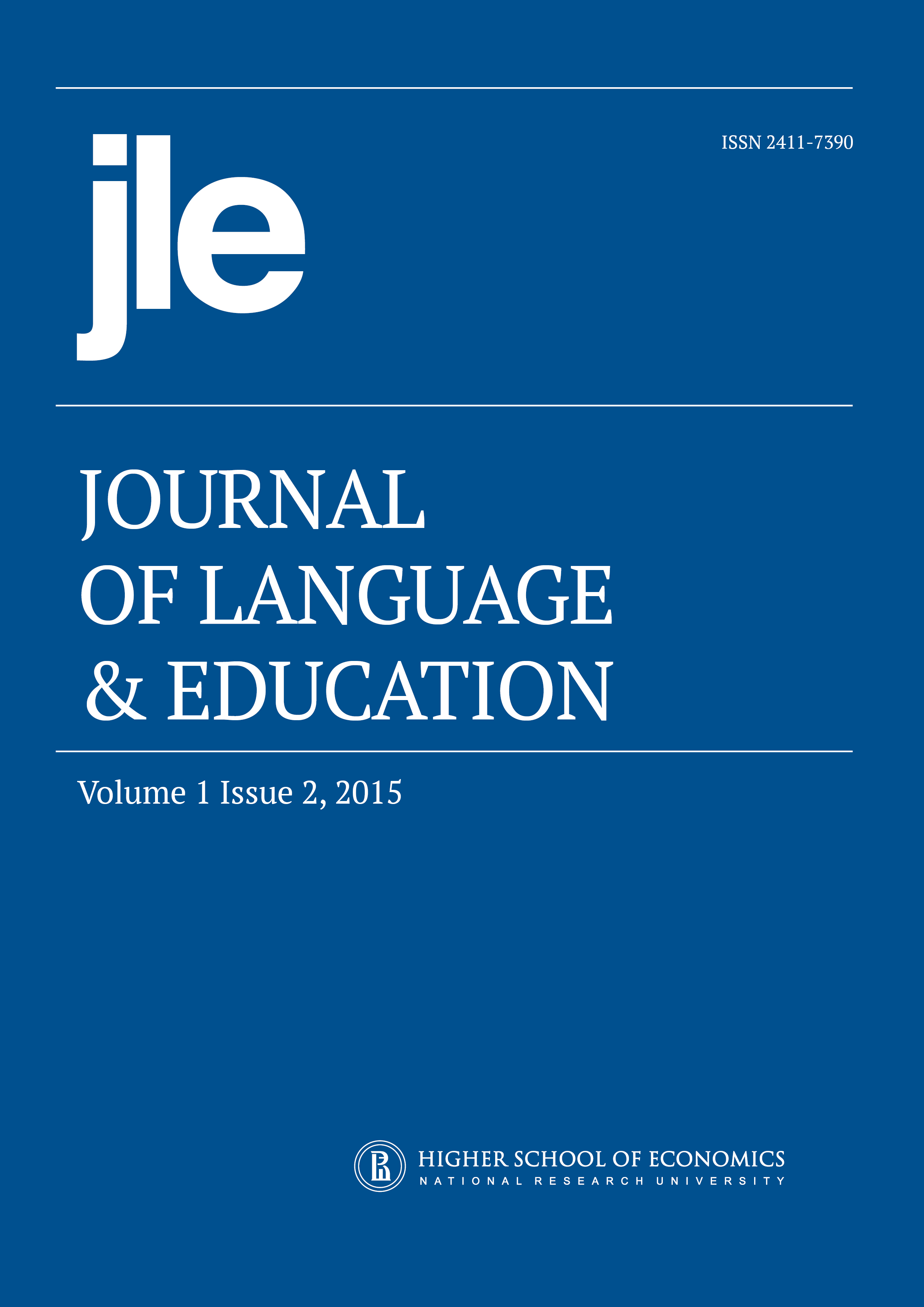 How to Cite
Łodej, M. (2015). Reading Accuracy in EFL Students with a Transparent L1 Background – a Case Study from Poland. Journal of Language and Education, 1(2), 35-40. https://doi.org/10.17323/2411-7390-2015-1-2-35-40
Copyright (c) 2015 National Research University Higher School of Economics
This work is licensed under a Creative Commons Attribution 4.0 International License.
Authors who publish with this journal agree to the Copyright Notice.