ESP Program Evaluation in a non-English Speaking Context; A Study of Perception and Evaluation of the Goals, Methodology and Textbooks by Policymakers, Authors, Teachers and Learners (A Case Study in Iran)
R. Mostafaei

Allameh Tabataba'i University

A.R. Ershadi

Allameh Tabataba'i University
Abstract
The problems around ESP programs in none-English contexts may be similar in many ways, but the origin of the problems differs and tends to vary from context to context. Looking at the Iranian ESP program status through the lens of its immediate stakeholders, this study attempts to investigate the possible problems in certain parts of the program along with their common or different origins. The results of the study indicate that the program is suffering from lack of systematic observation and evaluation, and its stakeholders especially in the users' front are not satisfied with its current status, goal, methodology and textbooks. The origin of the problems in the program and dissatisfaction was found to have varying share from its parts and parcels. Improper policies, contextual factors, unprincipled teaching methodology and old fashioned spiritless textbooks were found to be the main deficiencies in the Iranian ESP pedagogy which make it unappealing and dissatisfying. The findings of the present research can provide the concerned communities with the insights around the common flaws and clues for the program improvement in Iran and other similar contexts involving in the ESP pedagogy.  
This article is published under the Creative Commons Attribution 4.0 International License
.
Downloads
Download data is not yet available.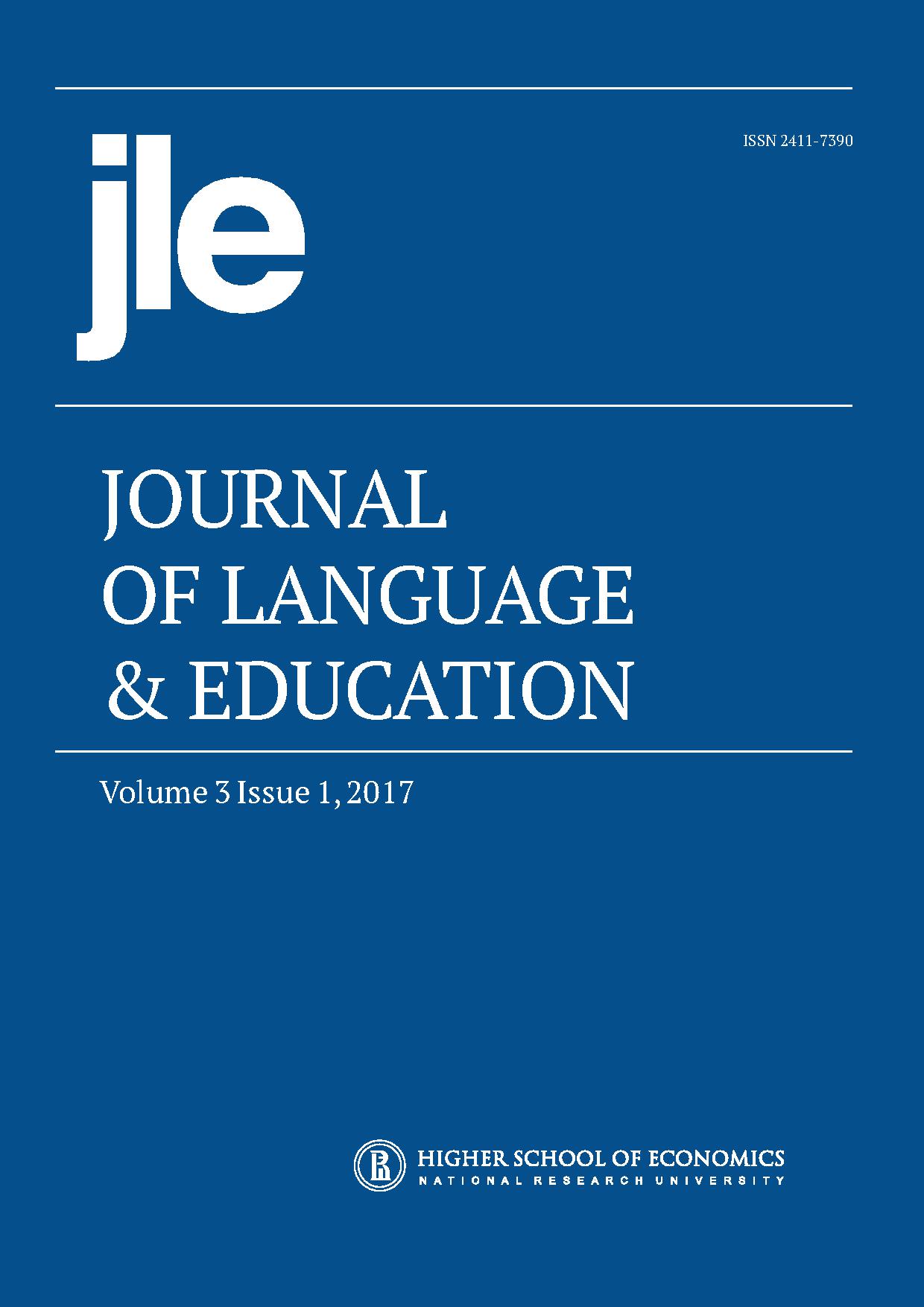 How to Cite
MOSTAFAEI, R.; ERSHADI, A.R.. ESP Program Evaluation in a non-English Speaking Context; A Study of Perception and Evaluation of the Goals, Methodology and Textbooks by Policymakers, Authors, Teachers and Learners (A Case Study in Iran).
Journal of Language and Education
, [S.l.], v. 3, n. 1, p. 34-44, mar. 2017. ISSN 2411-7390. Available at: <
https://jle.hse.ru/article/view/4413
>. Date accessed: 24 july 2017. doi:
https://doi.org/10.17323/2411-7390-2017-3-1-34-44
.