Chronopotic Information of the Non-Dialogic Part of American Dramatic Text (Based On 20th Century American Plays)
Tatiana Orlova

Ogarev Mordovia State University
Keywords:
dramatic text, non-dialogic part, absolute beginning of the text, chronotope, spatiotemporal indications, spatial locus, semiotic system
Abstract
It is well-known that any dramatic text consists of two main blocks – the dialogic represented by actors' speech and the non-dialogic part represented by the author's indications (remarks). This article seeks to analyze the informative potential of the non-dialogic part of a dramatic text from the point of view of its content-related and semantic characteristics, and in its peculiarity is considered as a distinctive feature of the American linguocultural area. The topic of the content of the non-dialogic part is rendered by chronotope and anthropocentric information, which reveal the point that a dramatic text is encoded in the verbalization of extra-linguistic space/time and of a human being. Special attention is paid to spatiotemporal indications as the constituents of chronotopic information. The interior and scenery descriptions as subtypes of spatial loci are subjects of the research as well.
The investigation was carried out on the bases of 45 dramatic texts created by American authors of the 20th century. The research methods were component data mining, descriptive analytical method and linguistic comparison. The results showed that the distinctive feature of the American plays of the first half of the 20th century was the presence of large pieces of text and specific information in spatiotemporal indications in the non-dialogic part. Furthermore, the results affirmed that during the reading of modern American dramatic texts it might seem as though the authors forgot about the original orientation of plays for performance on stage. Some of the spatiotemporal indications were bound not to be embodied by a stage director and were available only for a reader, who in this aspect was equal to a reader of a prosaic text. As for a viewer, they are highly unlikely to perceive the author's descriptions of the scenery in full informational content and consequently they would face a definite information gap.
Downloads
Download data is not yet available.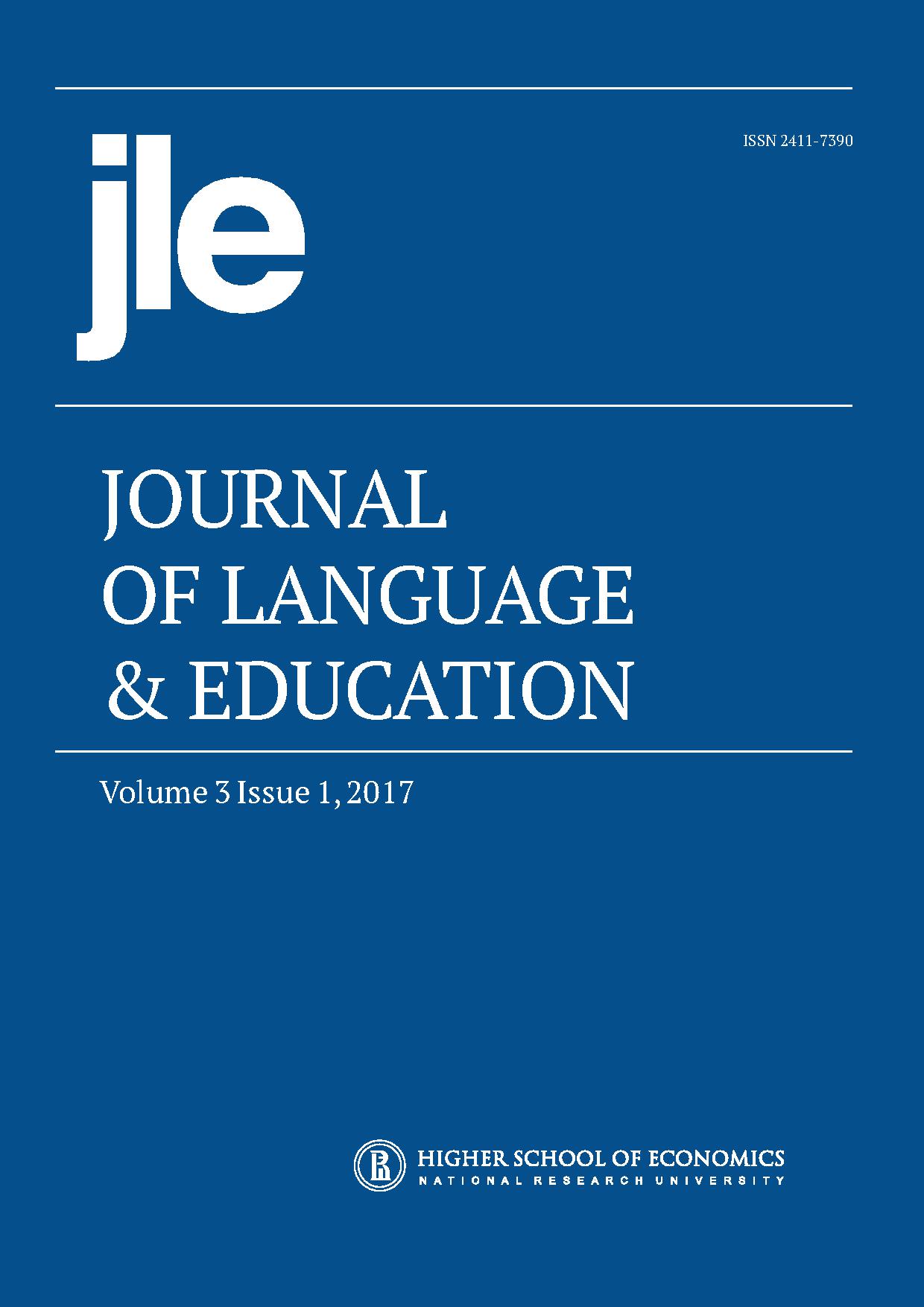 How to Cite
OrlovaT. (2017). Chronopotic Information of the Non-Dialogic Part of American Dramatic Text (Based On 20th Century American Plays). Journal of Language and Education, 3(1), 34-44. https://doi.org/10.17323/2411-7390-2017-3-1-34-44