Incidence and Nature of Negotiations for Meaning during Uncontrolled Speaking Practice in English as a Foreign Language Classrooms
Keywords:
English as a foreign language, negative evidence, negotiation for meaning, speaking practice
Abstract
The past three decades have seen an increasing interest in negotiation for meaning as interactional processes which advance language acquisition. Motivated by this claim, a number of studies have set out to determine the tasks that best promote negotiations for meaning (NfMs). However, this research has mostly tended to investigate NfM under experimental conditions, leaving considerably unexplored the negotiated interactions that might take place in real English as a foreign language (EFL) classrooms. In response to this, the present study sets out to investigate the incidence and nature of NfM in three uncontrolled EFL classrooms. In examining several teacher- and learner-led speaking tasks at basic, intermediate and advanced levels, the findings indicate that the amount of NfM is lower than those reported in previous studies. Moreover, a qualitative analysis of the interactional data suggests that the NfM across proficiency levels was limited in nature, and thus did not provide learners with all the learning benefits inherent in negotiation for meaning. These findings raise intriguing questions as to teachers' and learners' opportunities to negotiate meaning during EFL classroom interactions, and ways through which they can promote negotiated interactions in their EFL classrooms.
Downloads
Download data is not yet available.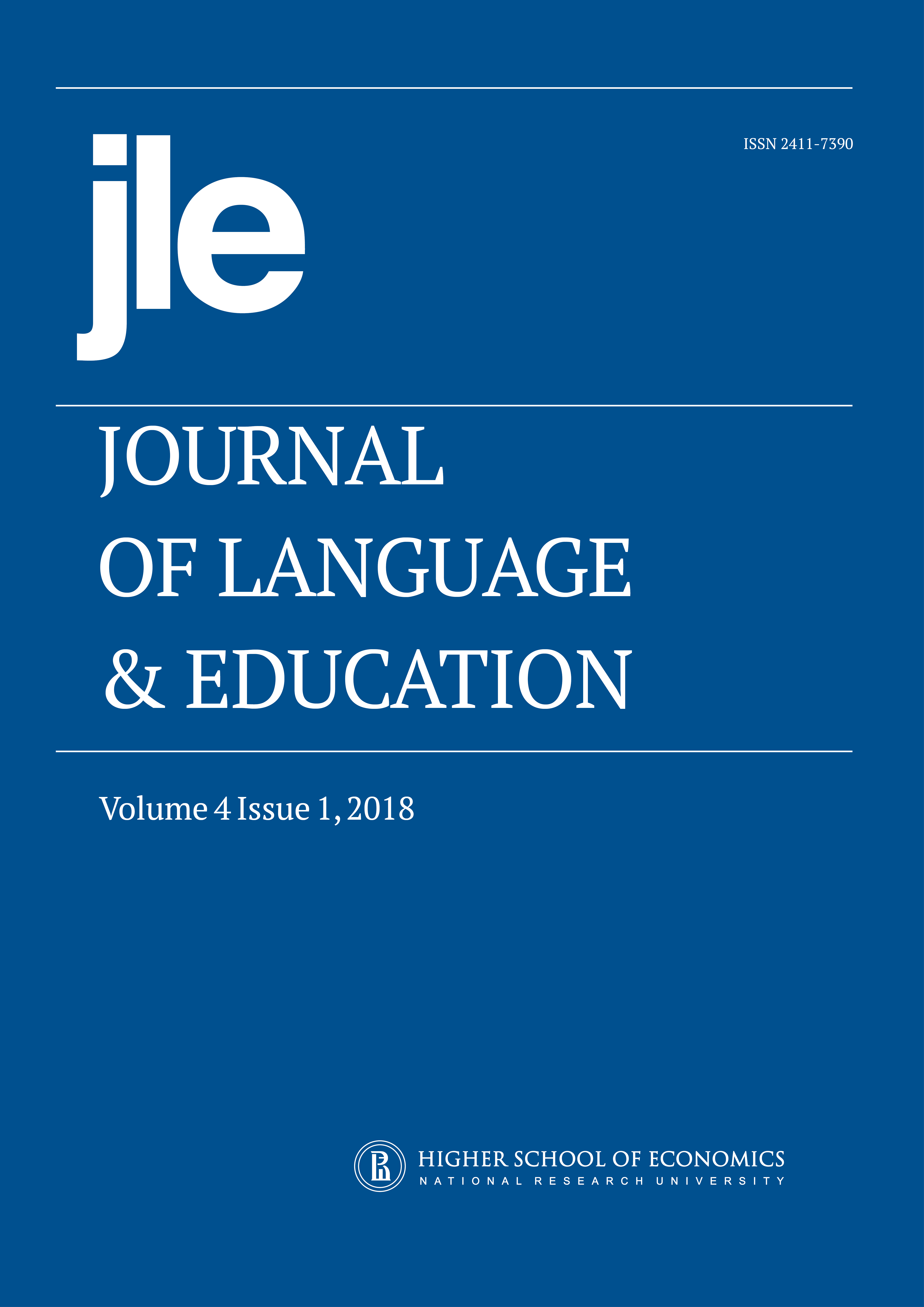 How to Cite
Garcia-PonceE. E., & Mora-PabloI. (2018). Incidence and Nature of Negotiations for Meaning during Uncontrolled Speaking Practice in English as a Foreign Language Classrooms. Journal of Language and Education, 4(1), 31-41. https://doi.org/10.17323/2411-7390-2018-4-1-31-41