Instructional Goal Structure, Gender, and Second Language Motivation Affecting English Language Achievement
Keywords:
Cooperative learning, Competitive learning, Instructional goal structure, Second language motivation
Abstract
The study opted to: 1) Investigate differences between cooperative and competitive learning modes in the extent to which they affect English language achievement; 2) Find gender, intra-gender, and inter-gender differences in English language achievement within and across the cooperative, competitive, and control group learning conditions; and 3) Study the relationship between students' motivation to learn the English language and English language achievement. The cooperative and competitive learning groups were used as treatment groups while the control group was the individualized learning group. An English language test was administered to 120 secondary school grade nine students. The 12-item mini-Attitude/Motivation Test Battery (Mini-AMTB) was administered to the students. Different parametric tests were used in the pre-test and post-test data analysis. Post-test data analysis results revealed that cooperative learners significantly outperformed both competitive learners and the control group, but the control group significantly outperformed competitive learners. The gender difference in English language achievement was not significant. The cooperative learning (CL) mode was favored by both male and female students but more favored by males. The five aggregate measures of the mini-AMTB (Integrativeness, Motivational Intensity, Attitudes towards the Learning Situation, Instrumental Orientation, and Parental Encouragement) produced significant positive correlations with English language achievement; however, Language Anxiety negatively and significantly correlated with English language achievement. The CL mode, with its effective CL technique, was recommended to be researched and applied by trained teachers to improve student achievement. Its implications for teacher training were also given. Treatment of second language motivation was recommended as an important issue in second language learning.
Downloads
Download data is not yet available.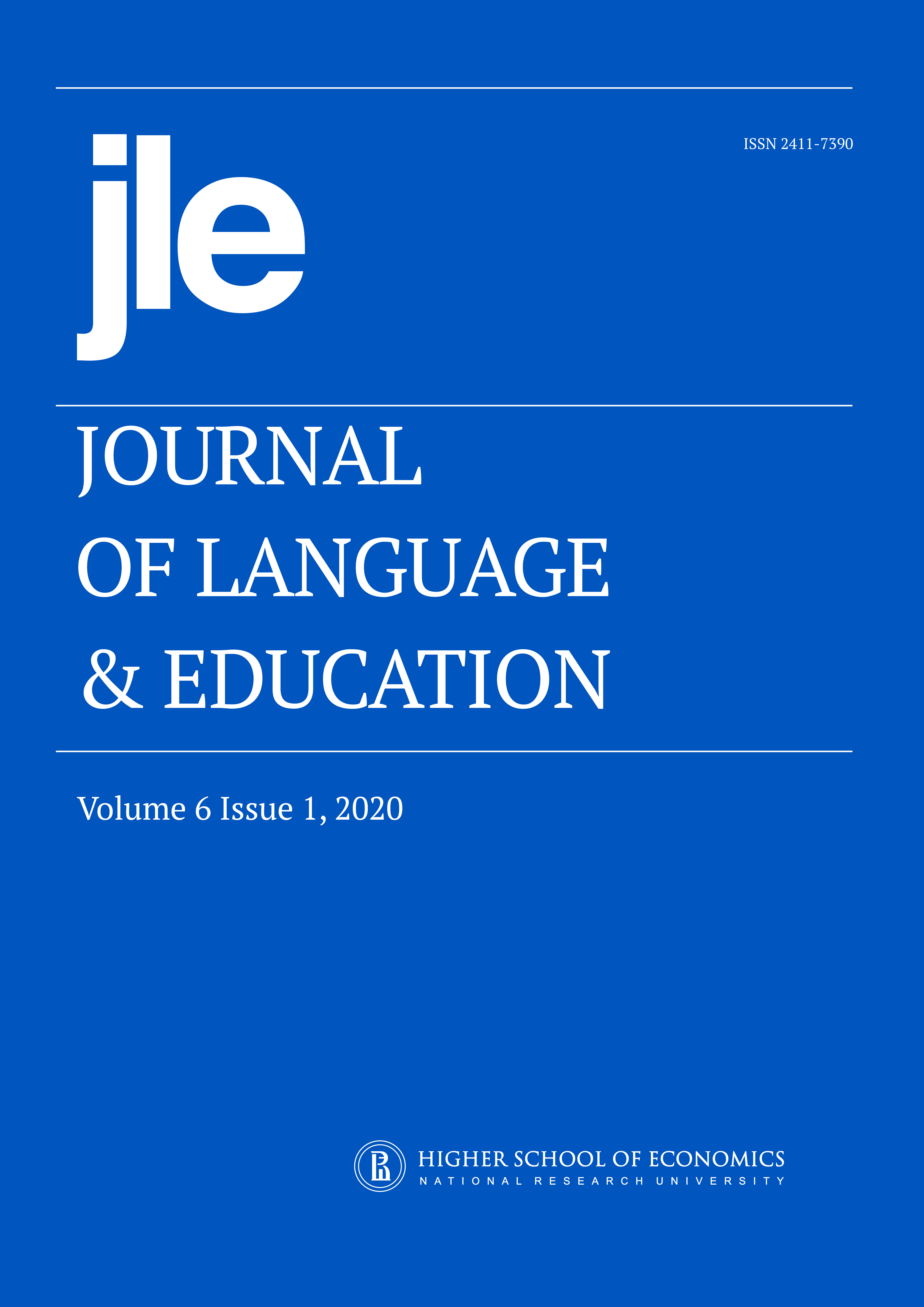 How to Cite
Wariyo, L. G. (2020). Instructional Goal Structure, Gender, and Second Language Motivation Affecting English Language Achievement. Journal of Language and Education, 6(1), 134-156. https://doi.org/10.17323/jle.2020.7766
Section
Research Articles
Copyright (c) 2020 National Research University Higher School of Economics
This work is licensed under a Creative Commons Attribution 4.0 International License.
Authors who publish with this journal agree to the Copyright Notice.