Euphemisms of Corruption among Students of Higher Institutions in South West Nigeria
Keywords:
runs, euphemism, corruption, academic fraud, coded language
Abstract
Corruption is a pervasive practice in Nigeria that is commonly associated with government officials who divert public funds for private use, while minimal attention is paid to acts of corruption in the educational sector. This study, which is part of research on how language is used to drive and conceal corruption in Nigeria, aims at revealing some corrupt practices in Nigerian higher institutions that are concealed because of the euphemistic language used by students to describe and help perpetuate corrupt practices in their relationships with academic and non-academic staff of different institutions. Four institutions of higher education in south-west Nigeria were purposively selected and focus group discussions were conducted with 54 conveniently selected students of these institutions to collect qualitative data on the explanation of linguistic codes derived from the first phase of this study. The findings revealed extensive usage of 'runs' as a superordinate code for diverse acts of corruption including: sex for marks, cash for marks, sex/cash for grade alterations, examination malpractice, and the use of fake documents. Parents and guardians need to listen closely to the language of students in higher education for early detection of assimilation and acceptance of corrupt practices as a way of life.
Downloads
Download data is not yet available.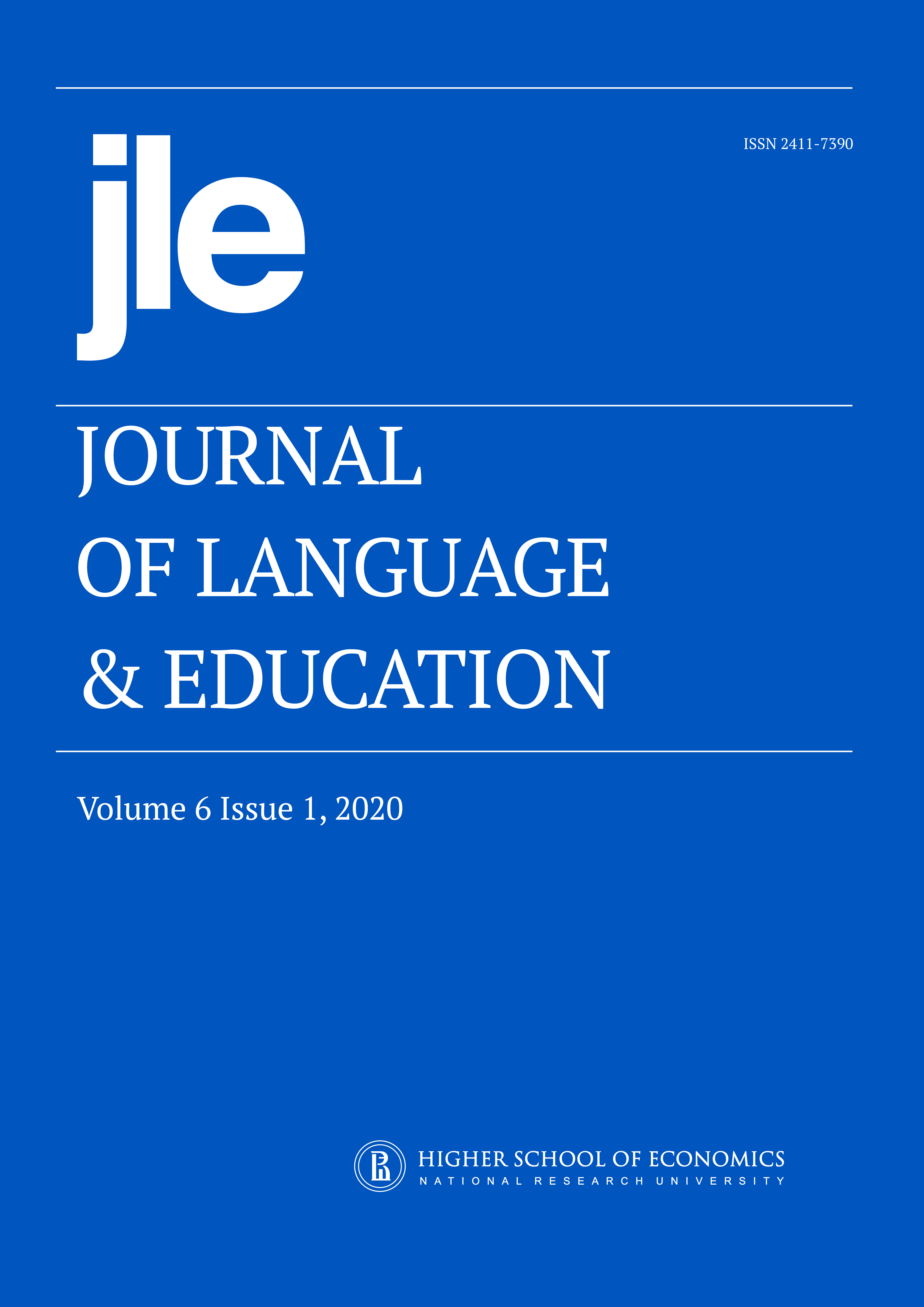 How to Cite
Ojo, O. K., Ayandele, O., & Egbeleye, S. A. (2020). Euphemisms of Corruption among Students of Higher Institutions in South West Nigeria. Journal of Language and Education, 6(1), 72-82. https://doi.org/10.17323/jle.2020.10436
Section
Research Articles
Copyright (c) 2020 National Research University Higher School of Economics
This work is licensed under a Creative Commons Attribution 4.0 International License.
Authors who publish with this journal agree to the Copyright Notice.