Insights into ESP Vocabulary Learning Strategies Used by Vietnamese Tertiary Students
Keywords:
ESP, learning strategies, tertiary level, Vietnamese ESP context, vocabulary
Abstract
Research background: ESP vocabulary is pivotal for learners to master the ESP subject matter, so there has been growing interest in how vocabulary learning strategies (VLS) for ESP are used. In addition, understanding the underlying reasons for using VLS for ESP is indispensable.
Purpose of the study: To this end, this paper aims at exploring VLS for ESP in terms of metacognitive strategies, cognitive strategies, memory strategies, determination strategies, social (discovery) strategies, and social (consolidation) strategies employed by Vietnamese tertiary students and their reasons for such VLS deployment.
Methods: It involved 270 technical students from a higher education institution in Ho Chi Minh City, Vietnam, who were conveniently selected. This mixed-methods research gathered data by means of a closed-ended questionnaire and semi-structured interviews.
Findings and Value added: The findings unraveled that participants employed strategies for learning ESP lexical items moderately. Remarkably, the metacognitive strategies were the most frequently used among six groups of VLS for ESP, whereas social (consolidation) ones received the least attention. The results further uncovered that participants used VLS for ESP because of efficiency and regular practice, while lack of confidence and environment for practice hindered them from making use of VLS for ESP. Such findings are expected to enrich the knowledge of how students learn ESP lexical items in the Vietnamese context and other similar ones.
Downloads
Download data is not yet available.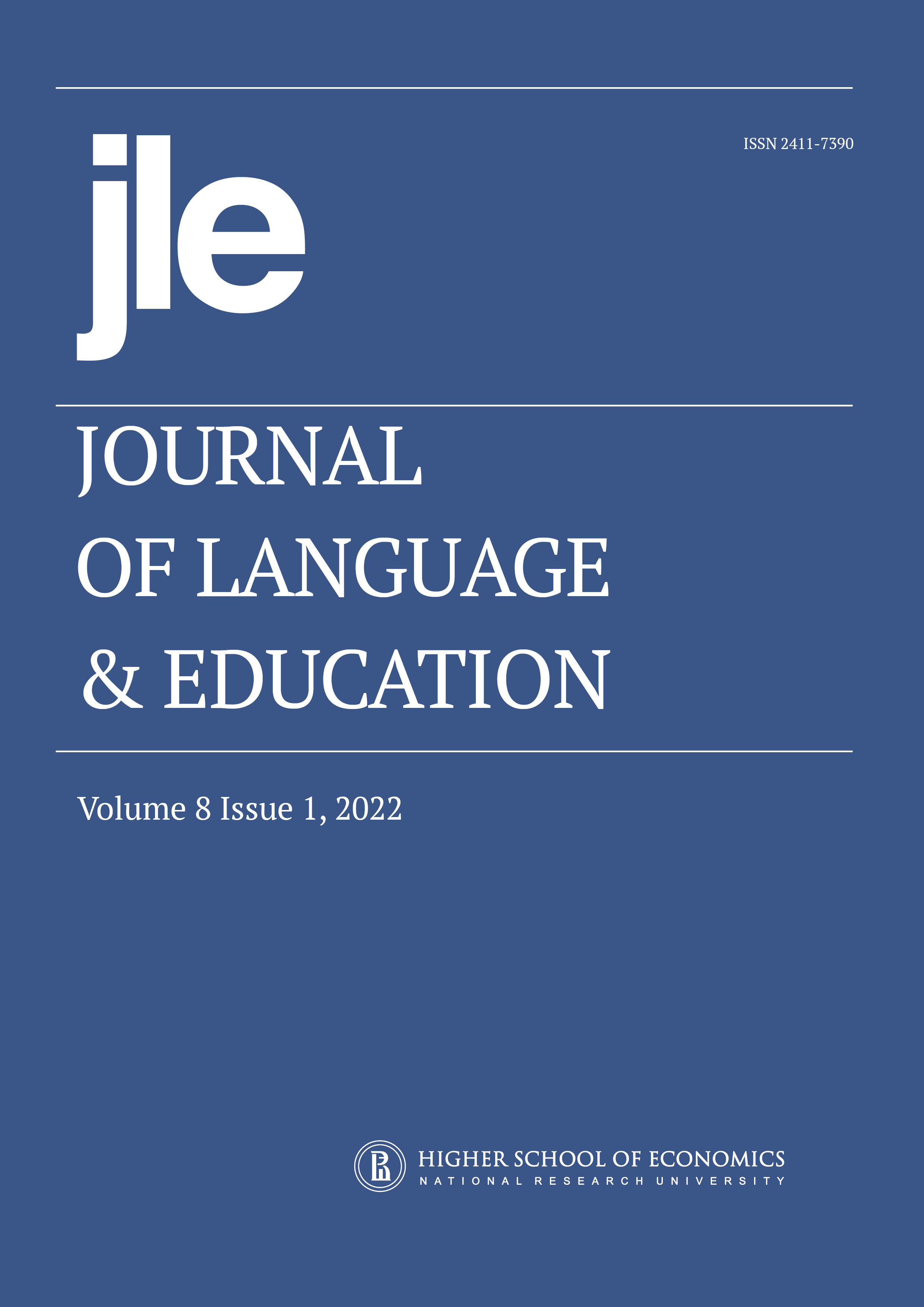 How to Cite
DuongT. M. (2022). Insights into ESP Vocabulary Learning Strategies Used by Vietnamese Tertiary Students. Journal of Language and Education, 8(1), 38-49. https://doi.org/10.17323/jle.2022.10924
Copyright (c) 2022 National Research University Higher School of Economics
This work is licensed under a Creative Commons Attribution 4.0 International License.
Authors who publish with this journal agree to the Copyright Notice.