Developing and Validating a Professional Development Inventory: Novice and Experienced Teachers' Perceptions in Focus
Keywords:
EFL teacher, novice teacher, experienced teacher, professional development, validation, teacher perception
Abstract
Research Background: In any successful education system, teachers as the main driving forces of the learning process are at the forefront. To fulfill their responsibilities efficiently, they need to enhance their knowledge and professional expertise. Hence, the evaluation of teachers' professional development is of paramount importance in EFL contexts.
Purpose of the Study: In line with such a concern, the present study was conducted to investigate the underlying factors constituting a newly developed teachers' professional development questionnaire in the EFL context of Iran.
Methods: To this end, 242 Iranian EFL teachers with different experiences were conveniently requested to partake in this study. They were asked to respond to the questionnaire, which encompassed 76 items on a five-point Likert scale. After ensuring the reliability of the scale, to scrutinize the validity of the questionnaire, content validity and factor analysis were checked.
Results: The results of Exploratory Factor Analysis (EFA) revealed that the questionnaire involved 7 factors, representing the teachers' beliefs about various aspects of development, like means of development, needs, beneficiaries, motivators, methods, and obstacles of development. The results of Confirmatory Factor Analysis (CFA) also demonstrated that the questionnaire consists of seven factors, loading on items and sub-components of the model.
Implications: This study can provide treasured pedagogical implications for EFL teachers, teacher educators, policymakers, and materials developers through raising their awareness and knowledge of teachers' professional development and its underlying components.
Downloads
Download data is not yet available.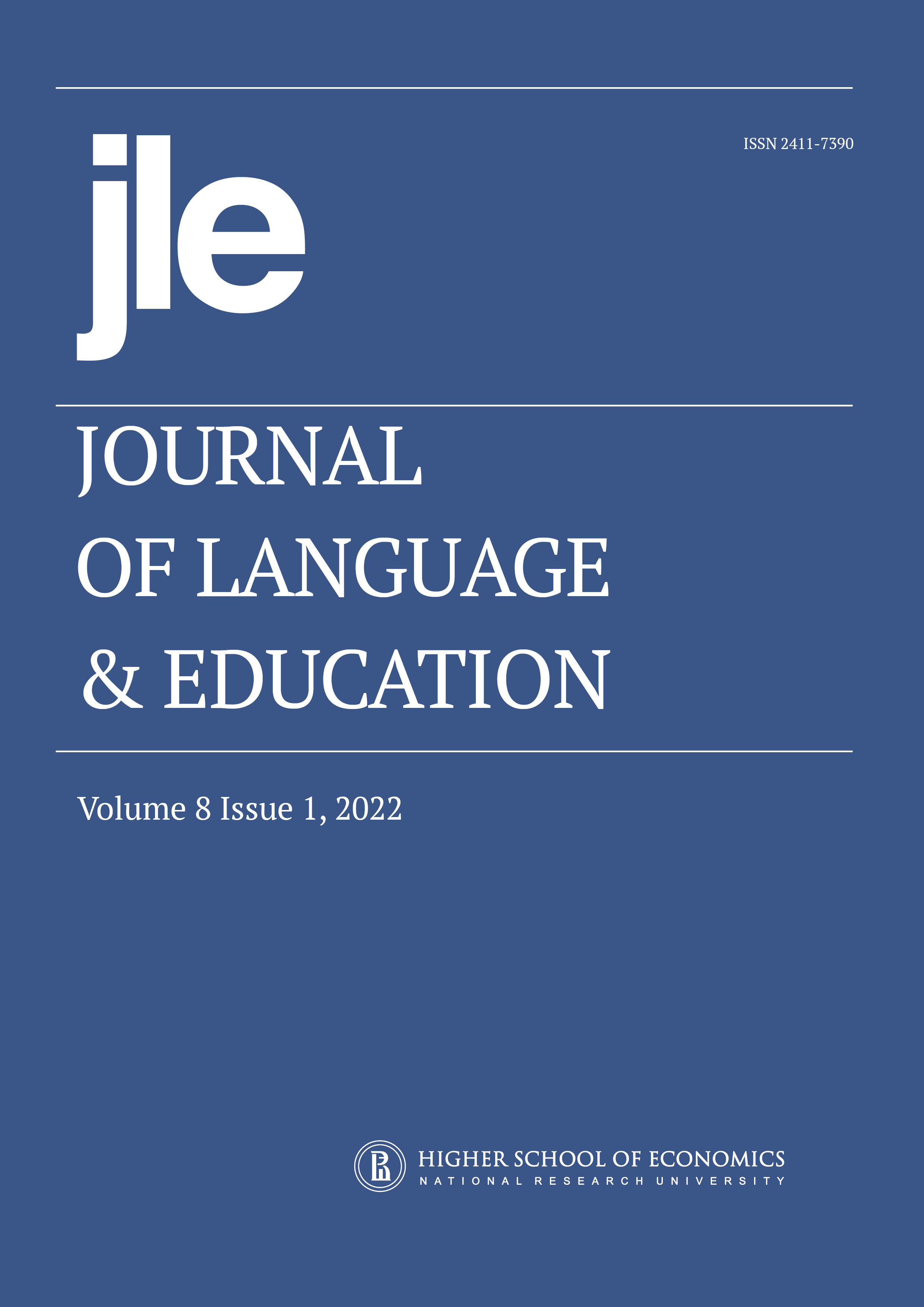 How to Cite
EstajiM., & MolkizadehA. P. (2022). Developing and Validating a Professional Development Inventory: Novice and Experienced Teachers' Perceptions in Focus. Journal of Language and Education, 8(1), 50-68. https://doi.org/10.17323/jle.2022.11115
Copyright (c) 2022 National Research University Higher School of Economics
This work is licensed under a Creative Commons Attribution 4.0 International License.
Authors who publish with this journal agree to the Copyright Notice.