Oral and Written Summarizing Strategy Training and Reading Comprehension: Peer-Mediated vs. Individualistic Task Performance
Keywords:
peer-mediation, perception, reading skill, socio-cultural theory, summarizing strategy training
Abstract
Background. The benefits of collaboration and summarizing strategy training in second language (L2) learning rest on solid theoretical underpinnings. However, the empirical evidence of those benefits in EFL context and in the spoken discourse has proven difficult. Focusing on the long-term influence of collaboration on students' reading comprehension provides another justification for this study's novelty.
Purpose. Drawing upon Socio-Cultural Theory (SCT), this study inspected the impact of spoken and written summary training on intermediate EFL students' long-term reading comprehension in individual and peer-mediated conditions.
Methods. 120 Iranian EFL intermediate male and female learners aged 16 to 18 years were randomly assigned into two main conditions (i.e., individual and peer-mediated). Moreover, each condition was divided into spoken, written, and no summary groups. The treatment lasted for six sessions, and then a delayed post-test, summarization scale, and a researcher-developed collaboration scale were administered at the end of the study.
Results. The outcomes of one-way ANOVA revealed that summary training was efficacious in improving EFL students' reading skills. However, the verbal summary group exceeded the written and control groups. In addition, the findings of the independent-samples t-test demonstrated that the learners' reading skills in peer-mediated groups significantly improved in the delayed post-test compared to their counterparts. Similarly, the findings emerging from the analysis of the questionnaires highlighted both instructors' and the students' positive perceptions on summarizing strategies and collaboration in the classrooms.
Implications. The implications are presented concerning the effectiveness of summary training and peer-mediation in EFL reading courses.
Downloads
Download data is not yet available.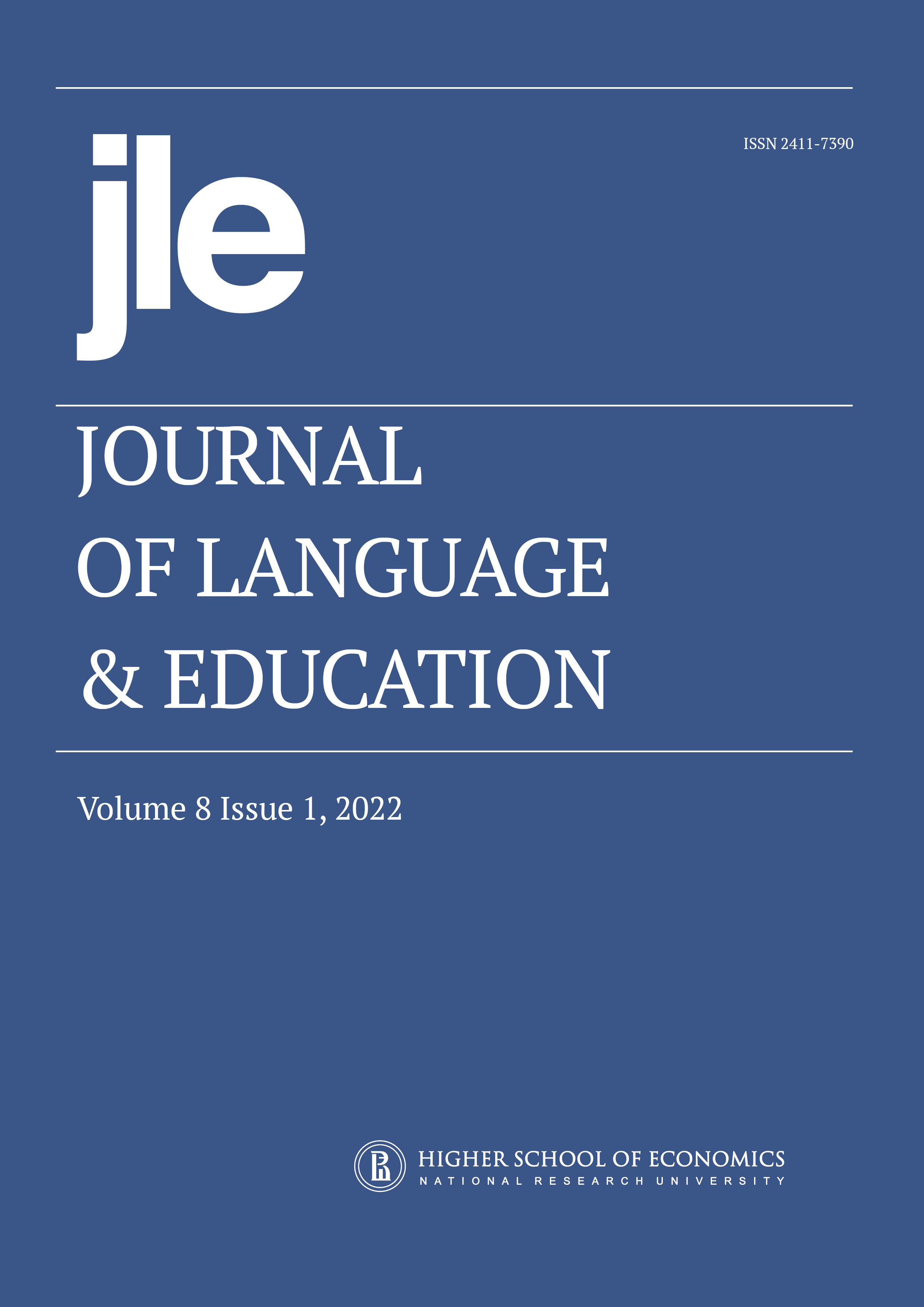 How to Cite
AghazadehZ., MohammadiM., & SarkhoshM. (2022). Oral and Written Summarizing Strategy Training and Reading Comprehension: Peer-Mediated vs. Individualistic Task Performance. Journal of Language and Education, 8(1), 11-22. https://doi.org/10.17323/jle.2022.11157
Copyright (c) 2022 National Research University Higher School of Economics
This work is licensed under a Creative Commons Attribution 4.0 International License.
Authors who publish with this journal agree to the Copyright Notice.