Exploring How Rhetorical Organization Contributes to the Readability of Essays
Keywords:
lexile, readability, rhetorical organization, text selection, rhetorics, model essays, second language writing, writing center administration
Abstract
The facilitative benefits of genre-specific reading have often been cited as a truism in the field of writing education. In line with this, writing center self-access libraries typically provide a selection of composition texts, including rhetorics (anthologies of model paragraphs and essays). Readability formulae (e.g., the Lexile Readability Formula) are often used to determine whether these texts will be a good fit for potential readers, and although the Lexile Formula reliably and validly assesses two features (i.e., semantic and syntactic), it does not consider other contributing features during the text selection process (e.g., rhetorical organization). To address this, this sequential, mixed-methods study explored the effects of rhetorical organization on undergraduate English language learners' perceptions of difficulty when reading exemplars (i.e., essays) excerpted from rhetorics. The results indicated that rhetorical organization influences readability both as (a) a primary (i.e., an isolated feature) and (b) a conjoined feature (i.e., comprising two or more associated entities where the second impacts the first). The article also provides a suggestion for writing education professionals and the publishing industry: Readability formulae should be administered in a hybrid fashion, where additional features such as rhetorical organization are subjectively considered when assessing the difficulty of exemplars.
Downloads
Download data is not yet available.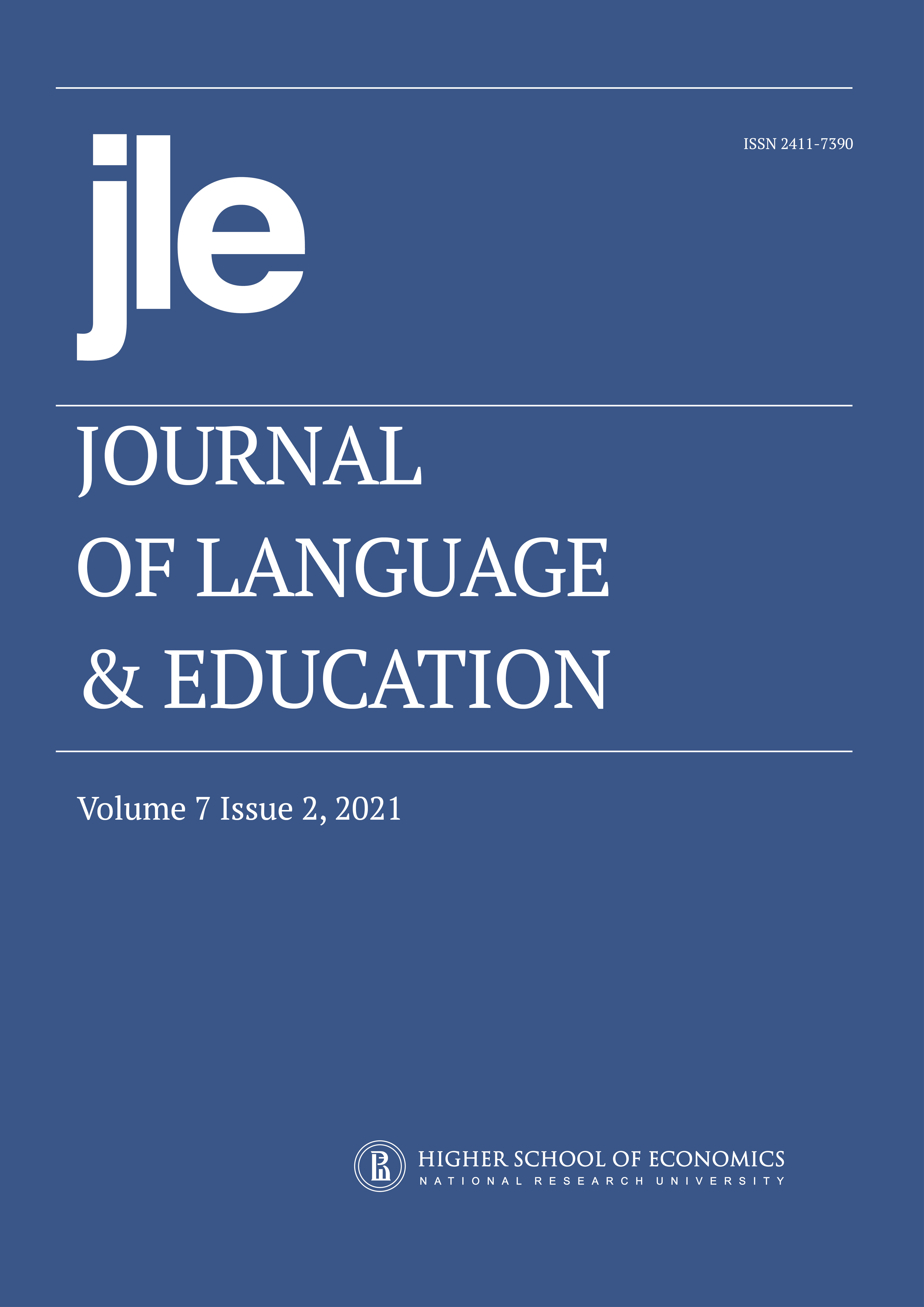 How to Cite
Baker, J. R. (2021). Exploring How Rhetorical Organization Contributes to the Readability of Essays. Journal of Language and Education, 7(2), 78-92. https://doi.org/10.17323/jle.2021.11240
Section
Research Articles
Copyright (c) 2021 National Research University Higher School of Economics
This work is licensed under a Creative Commons Attribution 4.0 International License.
Authors who publish with this journal agree to the Copyright Notice.