Dual Training in Language Didactics of Foreign Language/CLIL Pre-Service Primary Education Teachers in Spain
Keywords:
language acquisition, methodology, pre-service teacher, primary education, willingness to communicate (WTC)
Abstract
Background: Classroom-based research in second language acquisition (SLA) has focused in the last decade on the pedagogical implications concerning the mental representation of language but has not considered the didactic training of pre-service teachers. Empirical analyses have been concerned almost exclusively with the linguistic development of foreign language learners, who do not receive specific training to become language teachers.
Purpose: Due to the lack of literature regarding simultaneous linguistic and didactic training with pre-service foreign language teachers, this exploratory classroom-based research analyses a case of linguistic and didactic dual training for pre-service primary education teachers of German in Spain, both when being trained to work as foreign language teachers, or as CLIL (Content and Language Integrated Learning) teachers. The objective is to assess the effectiveness of the dual training by measuring the degree of the pre-service teachers' (N=4) willingness to communicate (WTC) before and after each practice session (N=14). This is a mixed-methods research where data were collected through (i) a questionnaire answered by the pre-service teachers and (ii) the lecturer's linguistic and didactic excursuses.
Results: The results show a high degree of WTC among the pre-service teachers, mainly as result of the Instructed Foreign Language Acquisition (IFLA)-based teaching practice model implemented, including linguistic training in German and didactic training (e.g., excursuses) in Spanish (L1). Factors like grouping increase the pre-service teachers' WTC, while factors like talking to someone they know little about decrease it. However, personal traits need to be considered when it comes to WTC, even with individuals who share similar language proficiency.
Implication: The innovation of this teacher training methodology lies in the coordinated combination of linguistic (i.e., IFLA-based teaching model) and didactic training. IFLA-based teaching practices are evaluated positively by the pre-service teachers in terms of linguistic and didactic training and WTC. Final recommendations are suggested about teaching methodology.
Downloads
Download data is not yet available.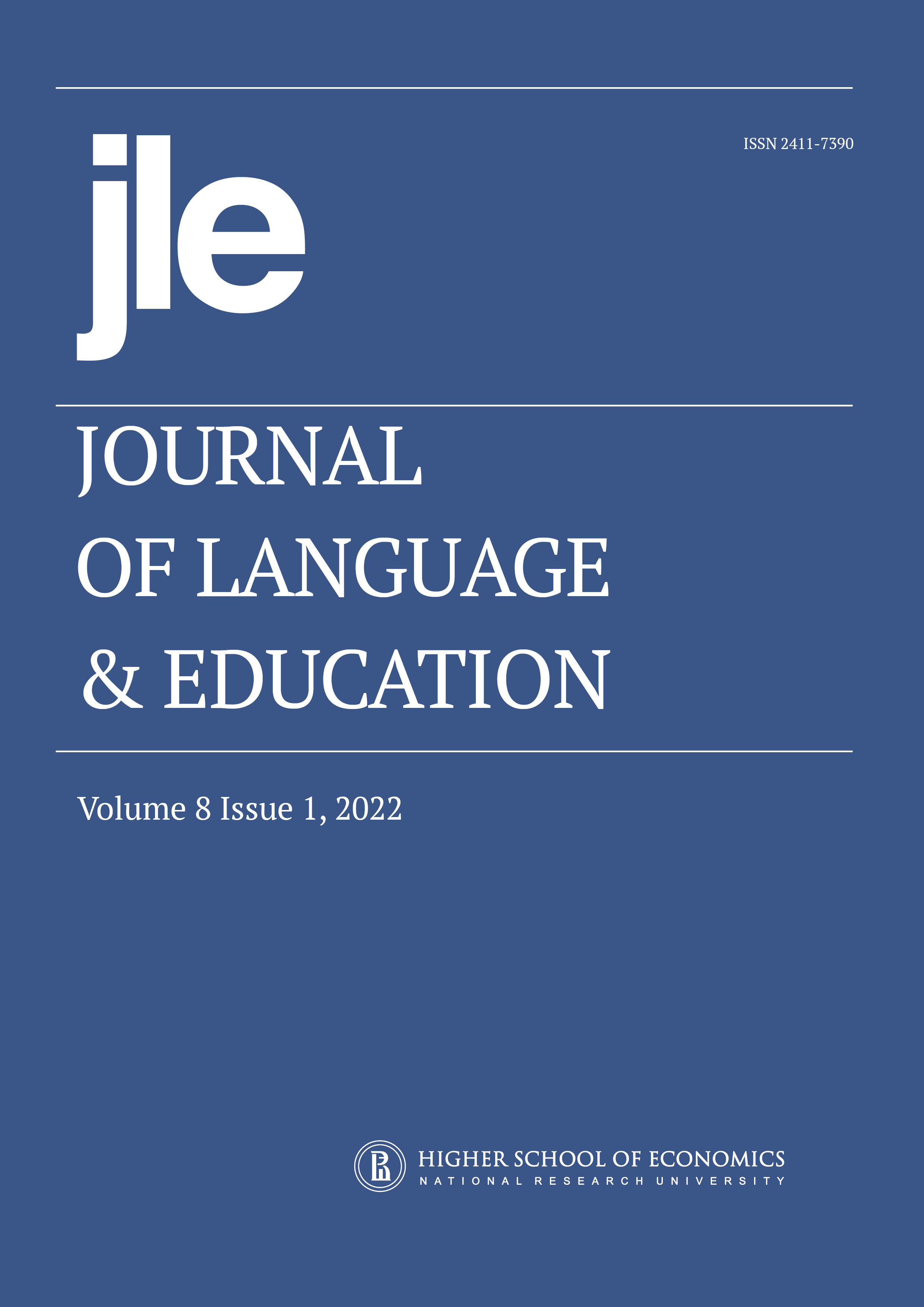 How to Cite
Estrada-ChichonJ. L., & Zayas-MartinezF. (2022). Dual Training in Language Didactics of Foreign Language/CLIL Pre-Service Primary Education Teachers in Spain. Journal of Language and Education, 8(1), 69-83. https://doi.org/10.17323/jle.2022.11520
Copyright (c) 2022 National Research University Higher School of Economics
This work is licensed under a Creative Commons Attribution 4.0 International License.
Authors who publish with this journal agree to the Copyright Notice.