Promoting Metacognitive and Linguistic Skills: Digital Learning Logs in Pre-Service Teacher Training
Keywords:
digital learning log, metacognition, online learning, higher education, language skills, EFL teacher training
Abstract
This paper reports on the implementation of digital learning logs in the context of pre-service teacher training in a distance university in Madrid. The learning log, which had been previously implemented in the subject as a learning tool, has proven to be especially useful in Covid-19 times since the students had to work more independently and could use it to reflect upon their learning without the conventional teaching they were used to. The paper has a two-fold aim: first, to analyze whether the learning logs helped in promoting students' autonomy and self-reflection, and second, to observe whether they contribute to the development of their linguistic competence in English as a foreign language. Participants of the study (n= 47) are students of the Primary and Infant Education degrees, specializing in English teaching, whose L2 level ranges between B1 and C2. At the end of half term, they were given the possibility of completing a learning log to record their learning process, review concepts and be aware of potential learning gaps and needs, and act accordingly. For this purpose, and to encourage participation, L1 or L2 could be chosen as vehicular languages. Participants were asked to complete an online questionnaire on their experience using the logs, answering questions regarding the suitability of this tool to enhance their language skills and promote effective strategies to become independent learners. The data drawn from the questionnaires submitted (n=29) were later analyzed through SPSS. In addition, individual semi-structured interviews were carried out to collect information on those participants who had not completed the learning log (n=11). The findings of the study show that the vast majority of participants agree on the potential of learning logs as a useful tool to keep track of their learning process and to develop metacognitive awareness and linguistic skills.
Downloads
Download data is not yet available.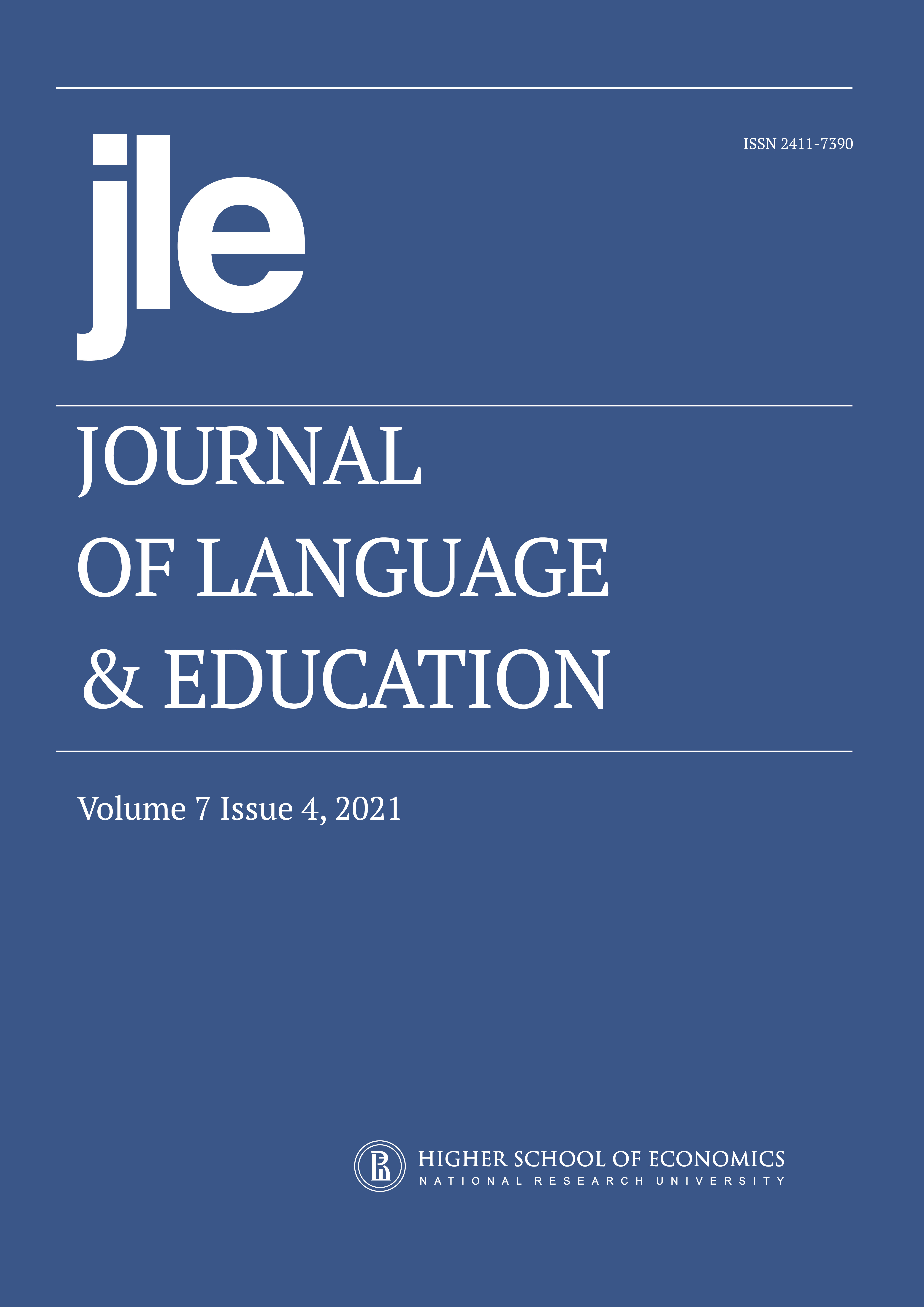 How to Cite
Otto, A., & López-Medina, B. (2021). Promoting Metacognitive and Linguistic Skills: Digital Learning Logs in Pre-Service Teacher Training. Journal of Language and Education, 7(4), 117-126. https://doi.org/10.17323/jle.2021.11680
Section
Research Articles
Copyright (c) 2021 National Research University Higher School of Economics
This work is licensed under a Creative Commons Attribution 4.0 International License.
Authors who publish with this journal agree to the Copyright Notice.