Switching to Fully Online EFL Learning Environments: An Exploratory Study on Learners' Perceptions
Keywords:
CALL, online language learning, learners' perceptions, engagement, community of inquiry
Abstract
One aspect of online classes that has recently experienced a paradigm shift is fully online language environments (FOLEs) – that is, learning settings where 100% of the content of the class is being delivered online. The SARS-CoV-2 (COVID-19) outbreak in 2020 called for the use of fully online teaching in schools and universities in many countries due to confinement measures. Accordingly, schools have made extraordinary efforts towards implementing home-based schooling and delivered online courses to their students during the pandemic. In many universities, online platforms such as Blackboard Collaborate are being used to fulfil the need to keep up with the requirements of academic programmes. However, research findings addressing specific FOLE platforms are scarce, with even fewer studies focusing on learners' engagement perceptions in those settings. Therefore, the purpose of this mixed-methods exploratory study was to delve into aspects involved in engagement, such as participation, group work, instructional materials, and learning strategies, regarded as key factors influencing the success of FOLEs. Thus, a FOLE questionnaire was administered to 54 EFL university learners, which was followed by semi-structured interviews conducted with seven participants. Our analysis drew from FOLE engagement research (Sun, 2014) and the community of inquiry (CoI) framework (Garrison & Arbaugh, 2007; Garrison et al., 2000). The main findings revealed that the poor interactions with peers and the lack of peer rapport negatively influenced the social presence of students (Garrison & Arbaugh, 2007), that the instructor can use teaching presence to increase student awareness of the relevance of the online environment and overcome adaptation issues (Kebritchi et al., 2017), and that teaching presence can help increase cognitive presence and facilitate effective interactions with the content. Implications for pedagogy were put forward as part of a FOLE approach.
Downloads
Download data is not yet available.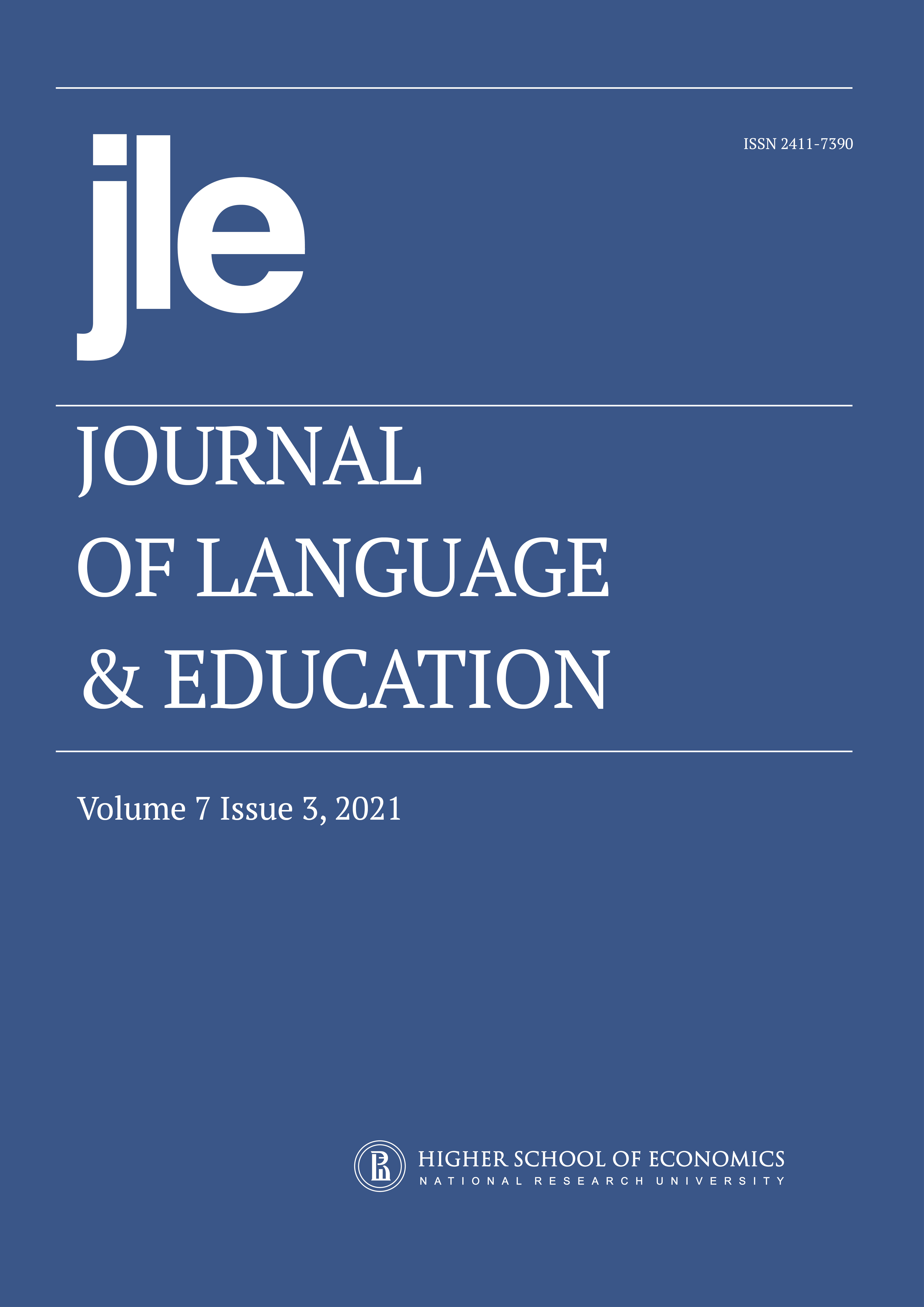 How to Cite
CancinoM., & AvilaD. (2021). Switching to Fully Online EFL Learning Environments: An Exploratory Study on Learners' Perceptions. Journal of Language and Education, 7(3), 23-42. https://doi.org/10.17323/jle.2021.12101
Section
Research Articles
Copyright (c) 2021 National Research University Higher School of Economics
This work is licensed under a Creative Commons Attribution 4.0 International License.
Authors who publish with this journal agree to the Copyright Notice.