University Students' Multidimensional State Boredom and Strategies to Cope with Classroom Boredom
Keywords:
state boredom dimensions, boredom coping strategies, university students
Abstract
This study sought to examine how university students' state boredom dimensions (i.e., disengagement, high arousal, low arousal, inattention, and time perception) and their boredom coping strategies (i.e., cognitive approach, behavioral approach, cognitive avoidance, and behavioral avoidance) in the classroom are mediated in relation to gender and academic year. A total of 186 undergraduate students from a Turkish university, majoring in English language teaching in the faculty of education voluntarily participated in the study. The results indicated that the male participants experienced higher levels of boredom than the females in all levels of the state boredom. Additionally, the females had more inclination to use cognitive approach, while the male participants exhibited more behavioral approach to cope with boredom. Secondly, the participants with different academic levels only scored differently in disengagement, a state boredom dimension, and in cognitive approach, a boredom coping strategy. The findings highlight the significance of identifying student boredom and thereby specifying strategies to relieve their boredom in the classroom. Indeed, by gaining a proper understanding of the reactions triggered by boredom in classes, we would be able to spot the developmental paths of these reactions and thereby adopt the necessary measures to deal with student boredom.
Downloads
Download data is not yet available.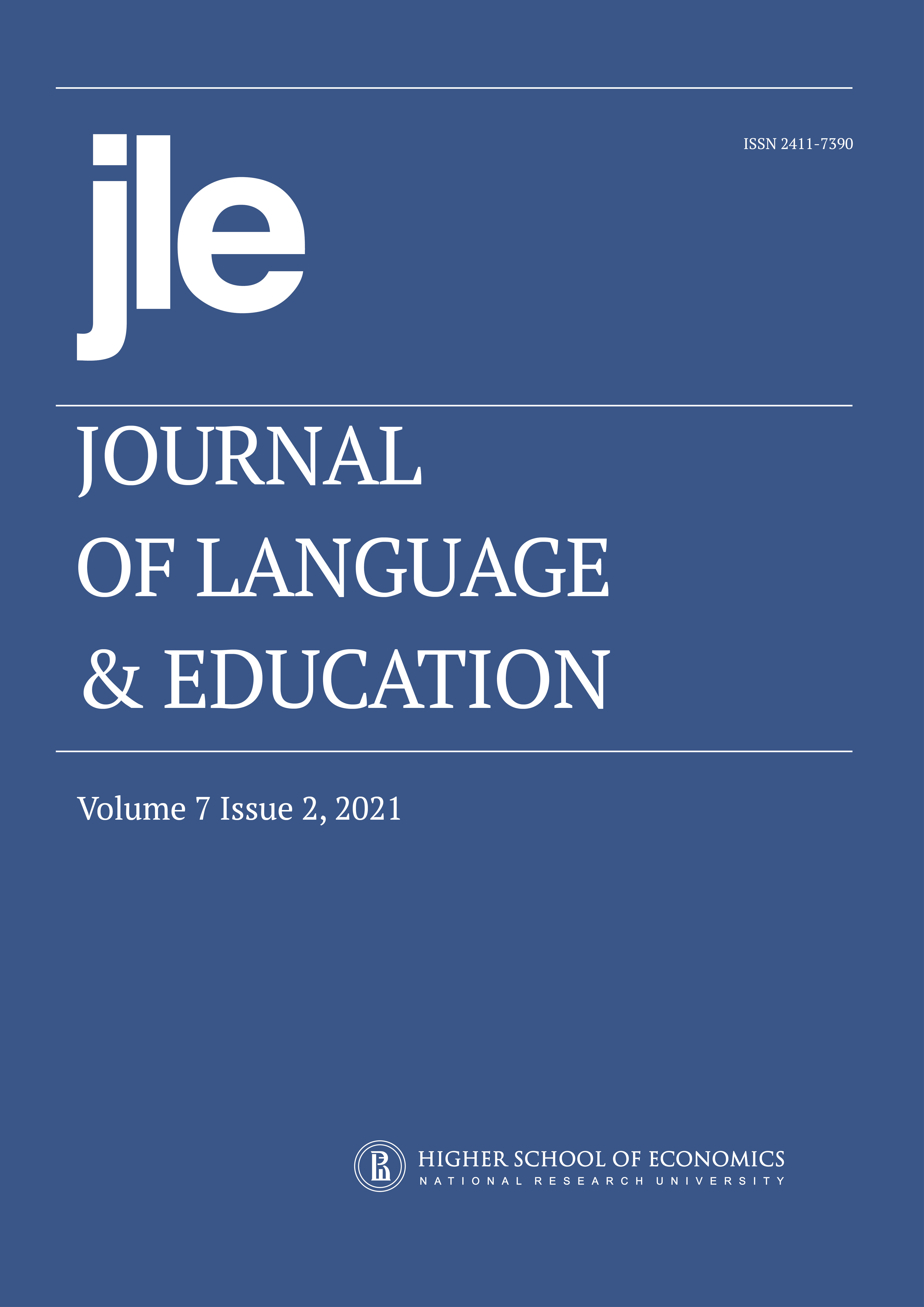 How to Cite
Solhi, M. (2021). University Students' Multidimensional State Boredom and Strategies to Cope with Classroom Boredom. Journal of Language and Education, 7(2), 204-222. https://doi.org/10.17323/jle.2021.12256
Section
Research Articles
Copyright (c) 2021 National Research University Higher School of Economics
This work is licensed under a Creative Commons Attribution 4.0 International License.
Authors who publish with this journal agree to the Copyright Notice.