Language Education in Emergencies: A Systematic Review
Keywords:
Covid-19, emergency remote teaching, language education, online learning, systematic review
Abstract
In response to the Covid-19 pandemic, education systems around the globe suspended on-site classes and transitioned instruction to various remote environments, creating a distinctive context for teaching and learning. This systematic review brings together the available research in language education within the current emergency setting to examine the state of affairs, as well as the situation's inherent challenges and opportunities for language learners and teachers. A total of 38 studies were collected to reflect the current trend, with 16 of these in-depth reviewed. Research focusing on learners was dominant. Most research was conducted at the tertiary level. The studies highlighted digital tools that are capable of engaging language learners in an interactive learning experience, though they are unable to replace face-to-face instruction. Outside-of-class support such as extra channels of communication, self-access language learning (SALL) materials, and advising in language learning (ALL) were all found to complement remote learning. It is recommended that teachers try to retain their teaching principles and put them into practice regardless of the abrupt transition. Teachers' wellbeing can be promoted when teachers accept the changes and see them as opportunities.
Downloads
Download data is not yet available.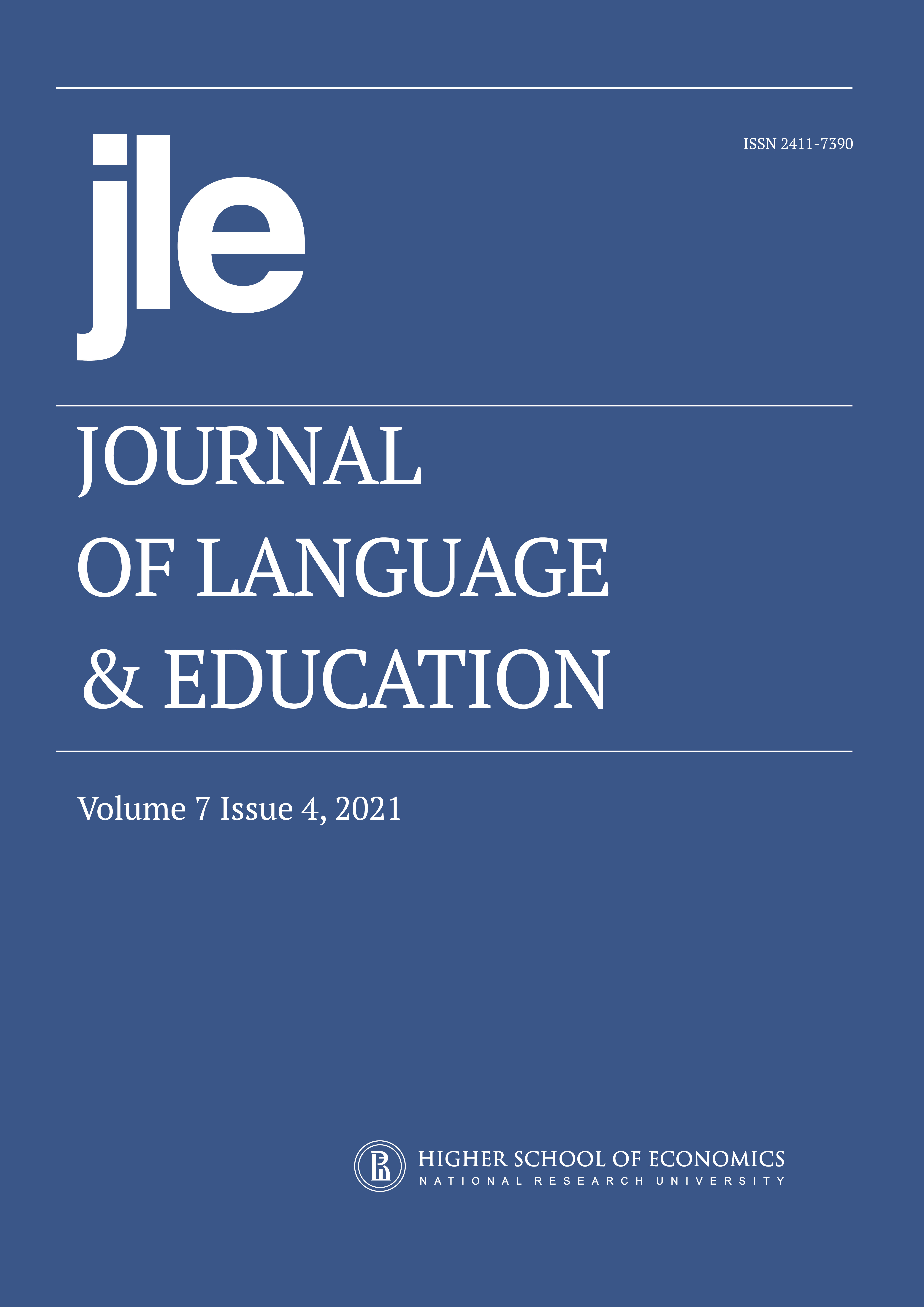 How to Cite
Thumvichit, A., Varaporn, S., & Tuvachit, V. (2021). Language Education in Emergencies: A Systematic Review. Journal of Language and Education, 7(4), 183-197. https://doi.org/10.17323/jle.2021.12462
Section
Systematic Reviews
Copyright (c) 2021 National Research University Higher School of Economics
This work is licensed under a Creative Commons Attribution 4.0 International License.
Authors who publish with this journal agree to the Copyright Notice.